In this INKISH film, we are talking to CEO Michel Hunkeler from Hunkeler AG. Hunkeler is a family owned- and operated company in Switzerland who has specialized in finishing equipment for mainly roll-based equipment. Considered the 'Rolls Royce' of finishing Hunkeler is in the hot-spot for the expected transition from conventional offset printing to digital inkjet. At Hunkeler Innovationdays in 2019 Hunkeler for the first time introduced sheet-based finishing equipment for the Océ/Canon I300 inkjet machine. The company has also set its eyes on the lucrative label industry.
Great to meet Michel Hunkeler – till next time!
I've been emotionally connected to the company since 47 years, since I'm born, because my father has run the company as the CEO for a long time, the second generation. As you probably know, Hunkeler has been founded in 1922 by my grandfather and his brother, and [Franz 00:00:28] actually has been in the company for I think now 52 years. So two years ago we had a big celebration, 50 years of Hunkeler.
He's not the only one though. We had another one, our chief R&D engineer also has 50 years two years ago, but now he's retired. As you know Stefan, my brother, who is the president of the board, he's been running Hunkeler for more than 19 years as a CEO, and I had the pleasure to take over his position in 2016.
So Hunkeler as a general, we have about 271 employees, 230 FTEs in the world so we're quite small. The main products we do is pre and post-finishing for the paper processing machine. We do not only machines, we also do a lot of software, web inspection, tracking solutions, workflow solutions and all that. But we help the industry actually connecting good finishing to the printers inline or nearline and actually do end products, not doing everything in finishing, we have a lot of complimentary partners like Horizon, like Meccanotecnica, [inaudible 00:01:33] that do their self very very well and we're connected to them as well as we are connected to the presses.
I mean, overall said, I don't want to start with the bad the things, but over said the inkjet market in terms of amount of page that's been printed probably has not improved as we all thought within the past years for various reasons, it's cost, quality, to actually convince analog customers to change you need a lot for them, a lot of investments and stuff, but now I think we're very very good point, we also see it here in terms of solution. People are ready to change now. In terms in Hunkeler, we've had actually quite good years the past years.It's very competitive landscape of course, but of course we still expect more growth.
Well we actually observe also is not only going roll to rolls as more and more roll to rolls, so near-line solutions that are actually not only depending on when the sale presses but also offline finishing and of course as I said sell whole solutions not only hardware but also software solutions.
Makes actually automation, all of that, connectivity and stuff, the ready to go boxes to press for the operates is key and actually also the gained security and the processes of the end customers. It is a big challenge also, for us as Hunkeler, we've been always selling iron for years, but now for couple of years we've invested a lot people, a lot of knowledge going into workflow management and also said [inaudible 00:03:14] inspection and all that connectivities you know this is a big challenge for a company like us but we've managed it I think. We're real set up.
As I said before, there's so many particulars that come into… position. It's not only hardware, it's software. You have to be able to handle data, transactional cost I've done for years very very good, I think graphical arts customer especially, family run businesses and everything, they don't even need to invest into hardware, they need to invest in processes, software, workflow manager.
I would say so. We've especially see we have so many long customers but especially talking to the next generations they're ready to invest. What I always hear as an interesting discussion I just had recently at learning to… print offset is very very demanding. The guys who know offset printing, they're the true specialist. But for new generation to learn this is also very very hard.
Absolutely. And to the end customer there are so many nice new products. We always think in end applications and from end application we're all supposed to create new ideas that you never could do in offset. To be honest, of course usually we don't generate our ideas by end applications, that we talk a lot to partners. [crosstalk 00:04:49] We overlap these panels.
Sometimes it could be fun to do the other way around, couldn't it?
Yeah! Yeah I mean if you had that idea to create from an application say like 100 machines a year to do the right solution we'd be very happy. But it's a joint thing with printer vendors that of course have big big knowledge, probably also many many more people that are good thinking people and Hunkeler has of course end customers, we have certain panels, we organize in direct mail, we organize transpromotional, graphic arts, what are they're demands, what are their needs. And together we see what we can [inaudible 00:05:21].
Yes, as you mentioned before we also enter now the [inaudible 00:05:27] device, we see a big big potential in this and of course when you look at the future of the digital thinking I mean its not only paper processing it's also the packaging that is very very interesting for us so we always look very carefully at this. We're not doing too much in this field right away but there's low hanging fruit especially with our great web inspection solution, tracking solution, software solution, and we have a great great actually partnership with all the press [inaudible 00:05:55] and they think the same always going to the packaging.
Lucky you, right?
It's always hard work and competition of us also do great job, you also have to be awake and try to do better than others, of course. John's Company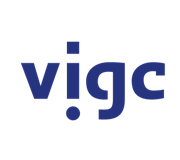 Vigc Company John's Company John's Company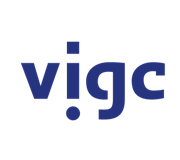 Vigc Company John's Company John's Company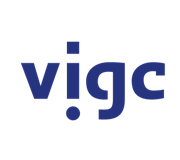 Vigc Company John's Company
Tue November 14th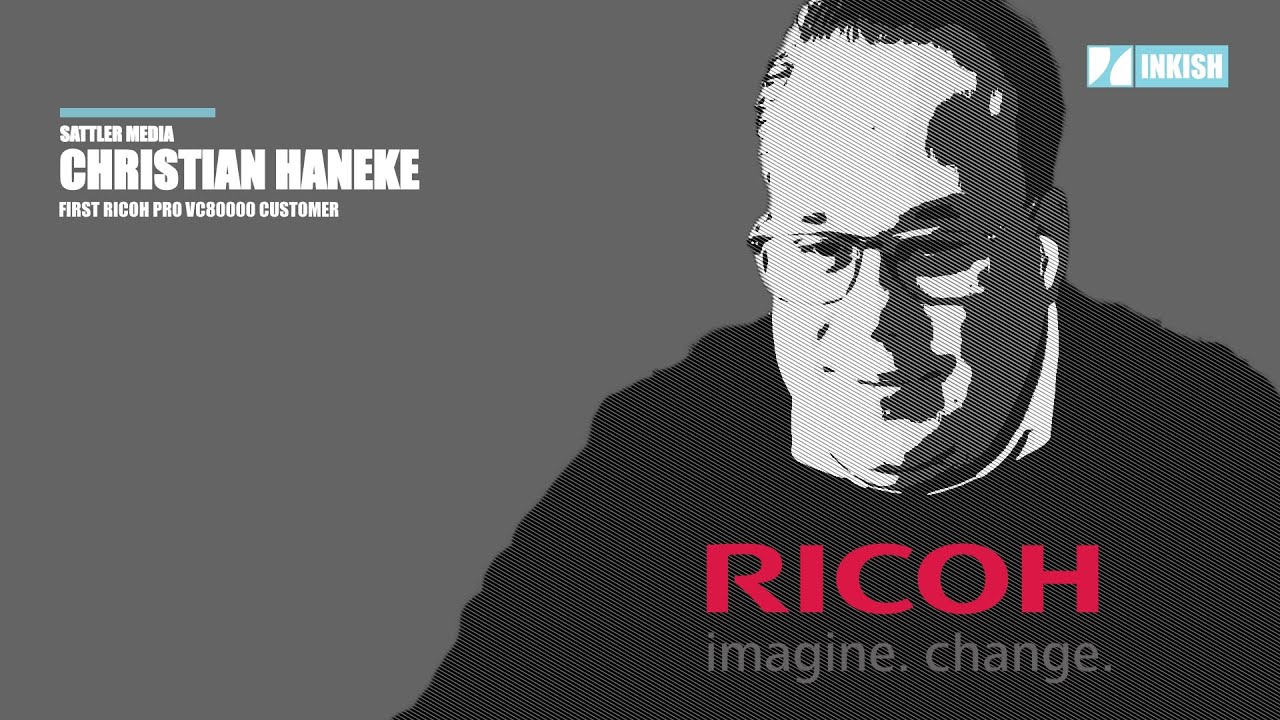 First RICOH Pro VC80000 installation in Europ...
RICOH announced their new Pro VC80000 inkjet printer today, November 14th, 2023. Part of introducing new technology is using beta sites that are using the machine under certain conditions, reporting back to the vendor, having engineers on-site, and understanding the equipment from a PSP perspective. Christian Haneke is the Innovation & Solutions Manager at Sattler Media Group and has a deep knowledge of technology and its implementation. However, Sattler Media Group is a relatively new player in the digital print space, and the knowledge and experience from the group have influenced the development of the Pro VC80000 - so listen to the interview, and hopefully, you find it interesting!