Yoshihiro Oe is the General Manager for Horizon GmbH. Horizon is a well-known vendor of binding equipment widely used globally. A few years ago Horizon changed strategy in the pursuit selling more equipment, and they chose to sell directly in Germany, the Nordic Countries (Denmark, Sweden, Norway, and Finland), Hungary, and Austria.
In Quickborn, just outside Hamburg in the Northern part of Germany, Horizon has built a nice showroom named Horizon Academy. With local employees referencing directly to GmbH the Horizon works to get a broader grip on the market. The strategy seems to be successful. However, Yoshihiro Oe explains in this film, some of the obstacles and wins on the way.
Enjoy – We really like this film 🙂
– I have been very busy, as a managing director of Horizon GmbH, but we are progressing in a good way of our business, and it's exciting. Actually the market is Germany, and the Nordic, and Austria, and Hungary. These are direct sales places. And we have some former eastern European countries through dealers. Market? Difficult.
We have to talk about it, you know?
– Yes, it's a difficult situation, and yes it takes a much longer time to sell our system. Pressure for the price is very strong. Not all customers can buy our equipment nowadays so we have to explain how they improve the business by use of our equipment. You know, any person have to be better than they used to. Everyone not only sales, service, our administration, our marketing, our management have to be improved. Yes, this is a very important showroom facility we call Horizon Academy. This is not only for Horizon GmbH company, but also for all our European dealers and some of the European dealers say, if they bring a customer 85% they close the deal. So this is a very, very important facility for us. No I think the change in digitalization in many ways this will affect printing business in general or print in general, so that makes it really difficult, but because of the digitalization, the run length of each job is much shorter. So there is a huge opportunity for us, because all our equipment is for short run, or book of one type of equipment. The market is shrinking and the merge of the company aggregation is happening, every day happening, so the number of customers is really decreased already, and year by year it's going to decrease, so yes the pie is very much smaller. Fortunately we are growing, we sell more products than last year in global base. I think there is still a place we can sell and also it's very simple, if I ask a sales person, 'Do we have enough product portfolio?', everyone says, 'No we need this one, that one, that one.', so there's many things we can do. This is very much fortunate. If we develop certain products in the proper timing and the proper functionality I think we still sell more. John's Company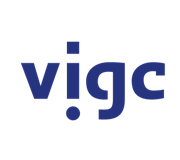 Vigc Company John's Company John's Company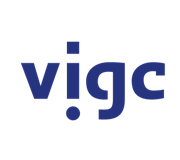 Vigc Company John's Company John's Company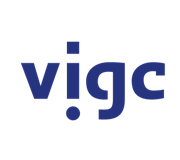 Vigc Company John's Company