Most people know that Greece has been in a crisis but I am quite sure that most people are not even aware of how big this crisis was and even how much it influenced all aspects of the Greek society. In this episode, we visit a unique packaging printer, family-owned printing company Stathatos and hear the story about how they took the chance and invested their way out of the crisis. Their solution was LED-UV delivered by AMS Spectral UV – this story is quite interesting. Enjoy!
Stathatos is a family-owned company located in the suburbs of Athens. The printing company was founded in 1971 by Evangelos Stathatos and was initially a commercial printing company.
Later, the strategy was changed to become a packaging printing company with a strong focus on fine packaging, high quality and fast turn around time. In September 2016, the company upgraded their Man-Roland 705 press with LED UV from AMS Spectral UV.
This story is about how the family-owned company invested in new technology during one of the worst crises Greece has ever been in. This is the story about how this changed the company and how the current CEO,
Gerasimos Stathatos, looks upon the future. Well, LED UV was a one-way street because the customers needed something new, some printing on substrate we couldn't print with conventional inks, so mercury lamps were not an option, it was the past, we're try to do it in the future.
So, LED UV was a one-way street. Business in Greece was running fine until the end of 2009 when the crisis start. And that's where everybody in the business area felt that we must shrink our business to where we are able to, to continue this way and that's what we need.
And after five years of cutting down costs and trying to keep it simple we came to the decision of investing in new technology, we had to proceed.
Five years with the ongoing crisis, I think it was along enough where we were stabilized
and started growing again, it was the right time to make a decision. What will make us
distinguished from the others? An investment in something the others don't have. So, that's when a decision came and it proven itself the right decision.
We did have requests from customers to print on substrates that we're not able to print so far and instead of going in the past and investing in mercury UV lamps, we decided to pursue LED UV. It has proved it could be a well kept secret but we cannot keep it to ourselves.
In the packaging business, we're the only ones with LED UV.
The AMS Spectral UV Solution has been installed on Stathatos's MAN Roland 700 printer. By retrofitting the five color machine, the print is now in a much higher quality.
As well as being able to be printed on substrates not possible before, many customers require prints with CMYK plus white on various substrates like foils, laminations, synthetic substrates and of course, paper. Even though the machine is 20 years old, the LED UV also expanded the life span of the machine.
Gerasimos Stathatos is even thinking of installing LED UV on his other MAN Roland printer to gain even more efficiency. Gerasimos is however even considering to replace his five color machine with a six color machine to avoid multiple runs of jobs
that require more than four color plus white.
In order to proceed with new technology you have to have faith, you have to be persuaded by the factory, by the dealer by the community, I mean everybody changes lamps in their houses to LED, why not change on the production side to LED?
Well, it's been amazing. That's why we have almost three years now, we're close to return of investment.
Yes, it was faster.
It's under consideration to upgrade it too. But, we're still researching. Because of printing of the white, most of the jobs are five color plus white, so we try to avoid running the same job twice, to print the white, which is through, and then print the rest of the colors, so six color with two lamps would save us all this trouble.
Stathatos has so to speak, seen the light and foresees a bright future for his company. John's Company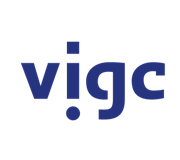 Vigc Company John's Company John's Company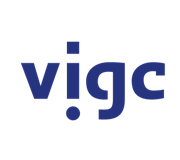 Vigc Company John's Company John's Company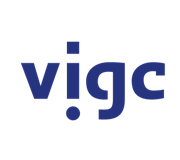 Vigc Company John's Company