In this "Over the Skype" session, we speak with Jack Strimber, General Manager for Latin America at Kornit. Kornit is a company dedicated to textile printing that seeks to enter the Mexican market. Jack spoke about the benefits of direct-to-garmet printing, as well as the trends in this sector.
En esta sesión "Over the Skype", hablamos con Jack Strimber, Gerente General para América Latina en Kornit. Kornit es una empresa dedicada a la impresión textil que busca ingresar al mercado mexicano. Jack habló sobre los beneficios de la impresión directo a tela, así como de las tendencias que marca este sector.
Good afternoon, I'm Claudia Mendoza and today I have the pleasure of talking with Jack Strimber, general manager for Latin America at Kornit. Jack, thank you very much for being here with us.  Thank you very much, Claudia.
On the contrary, why don't we start… if you tell me a little bit about your… your career in the industry how it's been? Well, my background has always been in the area, the graphic area. My dad has always been involved and had a distribution and a company that distributed several different technologies in Brazil for many years. It was called RS Graphic Equipment, for more than 40 years in Brazil and I worked with him. There he taught me some things that I know, I had worked more with my dad and then I worked with Indigo. If you know Mexico, I started Indigo in Mexico with Sun Digital. I don't know if you know the people, Ricardo del Castillo with Humberto Pifre, and others… Gustavo, etc.
Yeah, right.
I started Indigo in Latin America, I was working at Indigo in Miami and I have been at Indigo for eight years now. Then I went out, I started my own business, I wanted to get out of the printing industry, B to B, equipment sales and so on. I started my own e-commerce in the photography area where you can upload your photos, make photobooks as shutterfly in the United States, but the biggest, the biggest presence was in Brazil. It was called Phooto. There still exists P-H-O-O-T-O. It went very well, it was an incredible experience to know something completely new. A B-to-C sale, business to consumer, internet and e-commerce, something completely different from the B-to-B sale that it was in Indigo. And I was almost 8 years in this company and then I had the opportunity to sell it and I sold it at the end of 2018. In October 2018 I had the opportunity to sell. I spent some time taking care of the family and the house. I wanted to take a sabbatical, but I'm married and just can't take the sabbatical and my wife wasn't ready to go. And after a while I got a call from Ronen Samuel who is the CEO of Kornit and we had worked… we had worked together for ten years at Indigo. He was managing products and then Pacífico and I were managing Latin America at Indigo. And he called me and asked if I was willing to help him in this challenge. And he says, of course. The truth is, what I wanted was to learn something new, a new industry, a little bit of a new challenge as a challenger… the part of the printers of graphics, of graphics in general, in general, the need for the products I think has gone down, has changed a lot. I don't think the industry, that the suppliers changed with the need of the customers, or the industry had some problems, but they have some that are going very well and they adapted and renewed. But many people stayed on the road unhappily. And I wanted to learn something new. Dealing with new people and learning new technology. And Ronen invited me, she says I need your help in Latin America and it was an exceptional opportunity because I had never worked in the textile area, but in technology, in the transformation from analog to digital, and so on. And I really love it. I love the market, it's a growing market, it's in transformation and it's a market where there's a lot of opportunity, there's a lot of money. And that transformation is happening now. People need the product, people need the T-shirts with their message influenced by social media without inventory… everything we always talked about in printing, I think here is the… the real need. And that transformation is starting now and it has been an opportunity in Latin America. There was very little penetration and we have put together a good team and little by little we are moving forward. Some places like Brazil have advanced quite a bit, there are more than… more than 100 facilities than in other places like Argentina that in spite of all the disputes is going very well … Colombia, Peru, etc. And little by little, as we are starting in Mexico, we will also bring news, we will bring news and we will invest in Mexico now, even this year.  I told you a little about my journey, didn't I? I wanted to get beyond myself and tell a little about Kornit. Kornit I think is in the right place at the right time. Some interesting things are that despite being a start up, Kornit is not a start up anymore since 2002, it is a company that is 18 years old, it is on Nasdaq, it is a public company. But the big growth has been in the last three or four years, where I think what Kornit offered the market, was what was needed. I think it was very different and it started to grow a lot and then the installed base grew a lot and also the evaluation because the company is public, the value of the shares has increased a lot in the last years. And this is basically what I think the market is looking for, what Kornit offers. But what I was talking about before is… it's a company, that despite being a start up had 250 million dollars in cash. And that helps a lot at this time… at this time of transformation. With the CEO, we talked and we made an agreement with the people and he said "look, we're going to take nobody out, to take nobody out of the company, but I need everybody to work together to get it back to the levels that… to the levels that we were before". So, from the very information that you have been giving around the market, the others have recovered, recovered very well and in reverse. Now we are hiring new people and we are in the process of hiring a country manager in Mexico and we are already with the process open and we are on the reverse path of hiring and investing in both Brazil and Latin America, because we already had a sales manager for the other region of Latin America, for the other countries, with the exception of Mexico and Brazil. So now we are investing more for a country manager in Brazil and a country manager in Mexico as well.  Okay, Jack…
Then we're lucky to be able to talk in person afterwards.
Of course, it would be a pleasure. And speaking of which, what solutions do you have, that we can find at Kornit? Well, Kornit is completely specialized in the textile market, that is, printing on fabric. And there are two big groups of… of printing, not the level of equipment but of need: one where you print on the… on the already plain shirts or that you have the white shirts and there you have the designs, the prints… they say prints in Spanish? Yes, isn't it? Yes. If you have the digital prints, what you do is you don't have inventory. The big problem in the world today is over-stocking, because you don't know how much you're going to sell and make your inventory and then you have to give a discount, or give away, or burn the clothes, get to that point so you don't discount. Then what Kornit allows is that you have only inventory of the so-called blanks, which are the black or white shirts, or any color and of different sizes. And there what changes is that people no longer print to go out and sell, but they sell first and then they print. In other words, just like on the Internet, once you see a T-shirt, a shirt on the Internet, this shirt does not exist, only a virtual image.
Yes…
And it will only exist at the moment when… at the moment when you buy, so it's a change. We don't talk about supply on demand anymore, we talk about supply and demand instead. First you sell it and then you print it. And this is a very important way of… of not having inventories, of making operations more efficient, more profitable…
And have more courage, right?
Not just more courage, but more sustainability, right?
Yes. More sustainable because there are no losses, because many, many things are printed, never used, never sold, and that is a loss to the environment. Today we talk so much about not using water, about taking care of the environment, the fact that you only print, an item when you sell it because it is very efficient and what is called "on demand" or "just in time", that is, I think, one of the most important characteristics of Kornit. So one of the areas we call DTG, is "Direct to Garment". Direct to garment.
Direct to garment, exactly. That is, you have a T-shirt, a sweatshirt, etc. and you print it only the amount you need. In other words, there is no need to print hundreds of thousands of shirts, you can print one at the same individual cost. The unit cost of printing one or one thousand is the same, that is, you can print it just in time, on demand. The same goes for retail stores to try. You don't have to have a very big inventory in the store, where the store today sells a medium size shirt, M, tomorrow you can see it, you can send this store a size M shirt so it has inventory and it doesn't miss the sale. Order can be 10, 0, 1000… completely on demand. It's much more efficient and one thing, but that's what makes Kornit very high quality and we call it retail quality. The client does not know the difference between what Kornit is and what technologies he is used to, whether it is screen printing, purpose, screen printing or digital archiving. The various technologies that are used use textiles that are quite different from the graphic area and I remember the printer for many and many years, much more from the graphic area, but the technologies are little different. So you print without knowing the difference. So for the end user that is you or me, the quality of the product is exactly the same. You don't know where they're printed. That's why we call it retail quality, so this is the area of DTG… sweatshirts, t-shirts, products that are plain. And there's another part of the business where they print rolls, roll to roll, right?
Aha.
It prints rolls of material very similar to what is printed in the shape printings, and billboard standard of Mexico, and so on. Special models that we have in Mexico.
Yes.
But, but the difference is printed similar. But here the difference is that we are printing on fabric with other characteristics, so if the fabric is for one garment or the garment has several quality characteristics, color, color maintenance and washing. Also you have to wash this, this, this fabric and it cannot lose its characteristics, for example, it is said much of the market in ten basins, there are metrics and certificates that guarantee this. But if it is very similar to what is done a lot in Mexico that is Soft Synergy. But the technology is completely different because the application is different, it is in contact with your skin. It can't have sodium 20…etcetera, etcetera.
Chemicals..
Chemicals, exactly. So the application is very different from…, but the production part if you look at it looks similar, but the application is… the need is different.
And it's handling equipment, robust equipment, isn't it?
Yes.
Do you handle large equipment with high production capabilities, speeds, quality? Exactly. Thank you for asking.  Actually, we're pretty focused on the… on the production space. It's not a space for making samples… a small amount. The others are in what we call "production printing." So when people need high quality, high volume and low cost, yes? It's like… our cost is low, but the capital investment is higher than, higher than for example, but you have other market options like Ricoh, Epson, other equipment that… Anajet, etc, that exist in the market and where the equipment is for low production and… are and low production the variable cost. The cost of ink is very high for us is or reverse, when you have the volume… we are only in this market and we are very focused… we are not in equipment that makes 20 per hour, 30 per hour, 10 per hour. It's not our space, our space is 50, 100, 200, 300 different shirts per hour, so. This is the space we're in. So it's… It's very clearly defined and the clients are often service providers, our clients are people who print to give various services to others, ok? As is the case with Indigo, for example, and sometimes, increasingly, those clients are vertical. That is, a clothing brand, a fashion brand, that wants to have its product, and does not want to have an over-stock and wants to have flexibility, so you say that… before you knew a year or two before you knew what the trend or fashion of the next two years would be. Today there is so much social media influence, there are so many changes so fast, that it is very difficult that people send to print in China a year earlier, make proofs then return to Mexico or Brazil, knit and have their material on time. It's a very big risk and you don't know if it's going to change the… the fashion trends. So people have to print closer to the country, that is, people from Mexico, fashion people in Mexico, want to print in Mexico or close to Mexico and leave at the last minute to know what is going to be sold. It's not appropriate… not worth making a bet and not selling, what do you do with that merchandise afterwards?
Okay Jack. And how is your presence? How is Kornit's presence here in Mexico? How do you perceive in the Mexican market that it is also a textile sector that is growing a lot.
Yes, we all believe that the Mexican market is quite important for us, and that's why it's decided to invest and hire the same at this time. I think there are two. There are two Mexican markets, right?  There is a domestic Mexican market and the export market is the sum of two big markets. And I think this also helps a lot in solving the issue of… the issue of products coming from China. There are many claims, I know, and it is not our imposition to say whether it is true or not. But it started with being underinvoiced and not wanting to pay taxes. There are many claims from the textile industry on this issue. I think it is an opportunity to change this, to give a better local service, which we call "nearshoring", that is, the supplier in Mexico giving service to Mexican clothing companies or fashion, Mexican fashion. Same thing from America. U.S. companies will not be able to have so many suppliers that take a long time in China and will be closer suppliers in Mexico, Central America and so on. I think there is a great opportunity in Mexico where both parties, the domestic market and the export market, and that's why we have made the decision to… to seriously invest in the market. Investing what does it mean? It means to have … if you have a person, initially you would draw the plans …
Yes, thank you.
Of course the plans do change and the… but initially we have a country manager… who are Kornit employees in the country, representatives of the brand, also local technical support people. But we will also work with distributors, with agents, with distribution channels to have better market coverage. In other words, one thing that we lack, we need today is to know the companies, because we have not been in Mexico, we do not know the players well, which we want to do one we want to make a partnership? Who knows these players and that they help us penetrate the Mexican market, then we go together with the distribution channel, with the distributor, for what? In order to have better access, to know who needs our products and on the other hand to have from our… to the Kornit purchasing experience, the support… the support that level of service from Kornit and that feels also attended in Mexico as it is in the United States, in Europe, in other countries.
And speaking a little bit, changing the subject a little bit, like all this pandemic, with the crisis, with all this that we are living. How do you see the new normality that the textile industry, for example, is going to experience? How do you think the future will look for you, for the industry?
I think it's very… to start with… which was that we are very much aligned with the trends, not the sustainability trends, with the low inventory, just in time, on-demand, expect more, the other nearshoring trend, not the production closer to where the consumer market is. In Mexico, as seen in Mexico and the United States, as well as China, but yes from Mexico, it is closer and can reach the market in one day. I believe that with all these changes along with a system of sustainability they are, they are a fact. And besides this, all the impact it has on e-commerce has grown a lot, because it practically closed down, right? Retail, for months. So e-commerce has grown. Many people who had never bought before… today there is an explosion of growth in e-commerce… not only in the United States, there is a lot of talk about the United States, but there is Mexico and there is Brazil. There is an explosion of e-commerce, a change, an important change and that goes very much together with what is our value proposition, right? So it has been a very good moment for Kornit, because we do not want to invest for many years and today we have a clear market need in which Konit has? is in? really in a pretty good moment as a company. And I say in the stock market, if the stock market is just a reflection of this, people think we are on the right trends.
Some advice I can give to people who want to start in this textile market, in this textile printing adventure. What could you tell them?
It's a big market, from my own experience. Coming from another market, I think it's an experience… it's a very big market compared to the graphic market. The numbers show that it is a market ten times bigger than the graphic market and it is a market that this transformation. But the transformation is more constructive. I believe that many of the products will cease to exist, or will be replaced. Of course there is a transformation of many products too, more interactive, more personalized in this market. People are not going to stop dressing, but they want to dress with their.. with their messages, with what their face is, with who I am. And I think there's a lot of social media influence in everything. So who's going to enter this market has to look at this, right? That the need today is not for large volumes at a low cost, but to attend and understand what brands need, what the big brands need and many or most of them are already Kornit customers and need to be able to change quickly, to be able to attend their consumer, to be able to make customization, to be able to be close to the customer. I think this is very important every day… thinking again about your question, is to understand what is the need of your customer, of the brand.
Aha, right.
For a brand it's to be able to change quickly, to do tests and to have quick answers to market changes. If there is anything that you can do, that's my recommendation.
No, no, of course.. these are very important points. Jack, to finish, what can you say to the people who see us now who come to you, what can you say to us?
Well, thank you for the opportunity. I'd be happy to understand what the needs of those who see us are. I think the textile market… has recommended that people first understand each other and then invest. It's a growing market and a transforming market. And I'm very happy about the move, right? For having entered this market and I am very happy to help with clients who are textiles or clients who see from the graphic area so that they understand the differences. That there's a lot of things that are different and a lot of things that take advantage of workflows, of color, a lot of things that are important in the area of graphic arts, which is still important here, but there are a lot of needs that are quite different. I and my team are very happy… we already have a larger team now in Latin America or in the United States that can help and identify if there is an opportunity and it is worth it or if we are going to be able to meet the expectations.
Of course we do, Jack. Thank you very much. Anything else you'd like to add?
Well, just thank you once again for the opportunity. It's been a while since I've talked to a printer and it's nice to be here.
Here we are, here to serve you and I hope we can meet again soon.
God bless you.
Well, thank you very much. Thank you for this talk. Thank you.
Thank you. John's Company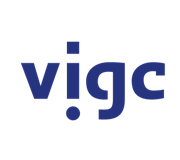 Vigc Company John's Company John's Company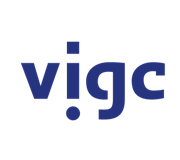 Vigc Company John's Company John's Company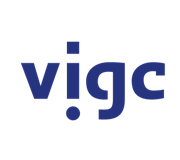 Vigc Company John's Company
Fri December 1st