Subtitles in English and French available:
Jean-Pascal Bobst, PDG de Bobst Group SA, partage ses points de vue et ses stratégies avec Jacques Michiels, notre CEO INKISH Benelux.
Dans cette conversation vraiment ouverte et révélatrice, Jacques Michiels obtient les réponses à ses questions les plus pressantes et parfois assez personnelles.
Cette année, BOBST célèbre son 130e anniversaire – preuve de sa résilience, de ses compétences et de son succès dans la création de valeur durable.
Jean-Pascal Bobst explique comment ils peuvent pérenniser les affaires de leurs clients ainsi que les leurs. BOBST est présent dans plus de 50 pays, gère 15 sites de production en 8 pays et emploie plus de 5500 personnes dans le monde.
Ainsi, en tant qu'entreprise technologique de premier plan dans le monde de l'emballage, Bobst est grandement responsable de façonner cette partie de l'industrie et Jacques Michiels interroge sur les développements de nouveaux produits, l'innovation, les personnes, la durabilité et les défis auxquels Bobst sera confronté au cours des 3 prochaines années.
Jean-Pascal Bobst dévoile qu'ils construisent de nouvelles technologies de traitement des substrats pour augmenter la durabilité tout en innovant dans l'impression numérique avec leur technologie à jet d'encre Mouvent. Cela étant aussi bien une technologie numérique autonome à l'impression d'étiquettes (Labels), mais également intégrée dans l'impression UV flexo «hybride» comme dans leurs machines tournant en Béta en ce moment.
—
Jean-Pascal Bobst, CEO of Bobst Group SA, shares his views and strategies with Jacques Michiels our CEO of INKISH Benelux.
In this truly open and revealing conversation, Jacques Michiels gets the answers to his most pressing and sometimes quite personal questions.
This year, BOBST celebrates its 130th anniversary – proof of their resilience, competences and success in long-lasting value creation.
Jean-Pascal Bobst talks about how they can futureproof the business of their customers as well as their own. BOBST has a presence in more than 50 countries, runs 15 production facilities in8 countries and employs more than 5500 people around the world.
So, as a leading technology company in the packaging world, Bobst is greatly responsible for shaping this part of the industry and Jacques Michiels asks about new product developments, innovation, the people, sustainability and the challenges Bobst is facing in the next 3 years.
Jean-Pascal Bobst unveils that they build new substrate processing technologies to increase sustainability along with innovating in digital printing with their Mouvent ink-jet technology, this as well as a stand-alone Label printing technology, but also integrated into the UV flexo "hybrid" printing machines turning in Beta as we speak.
Hello Jean-Pascal Bobst. Thank you very much for welcoming us here in your competence center and headquarters in Lausanne, Switzerland.
And first of all, perhaps you can tell us a little bit about who you are and where you come from, and when you became head of Bobst?
Thank you for being there. Welcome to the site. It's a pleasure to welcome you. For my part, I am an engineer; mechanical engineer, and I started in the group in 1994, first in the United States, four years, and then came back to join the group here in Switzerland. I took over the responsibility of the group in 2009, right in the middle of the crisis, to create Reshape the Future, and help the group to grow in its destiny.
So you're a multinational company and that intrigues me a little bit; a multinational company with a lot of manufacturing sites also abroad and in particular, we've seen it here in Lausanne. You have the factory here in the back, so it still somewhat puzzles me a little, it's that well… Switzerland is not known for… I would say, the lowest cost of labor. It has to be said, though. So, what I found interesting is how your vision and your strategy to say here we are… and what is the importance you bring to the fact that you are still manufacturing in Switzerland? What is your driver for that?
So of course the company's origin being in Switzerland, you have roots, you have a history. And then, as a family, you ask yourself the question, well, if it's right to have its industrial impact totally outside Switzerland, totally abroad, in Asia, or always something in our country. And we have decided, as the company's main shareholder, since we are listed on the stock exchange, to keep a reasonable footprint in Switzerland; and what is reasonable, of course, depends on the decades, the crises, the exchange rates. And that's why we have an important industrial tool here, which has evolved a lot in recent years, but which remains competitive, despite the high salaries and costs in Switzerland. So it's a strategic choice. It is also a choice to keep strong skills in Europe, not to de-industrialize our European countries and Switzerland in particular. So it's a balance that we seek every five to seven years when we review our strategies.
It's a huge challenge, as you say. But, well, you actually manufacture machines for the packaging industry. Does Bobst cover all areas of packaging ? What are the main areas ?
The main areas are labels. We entered the world of labels in 2015 through an acquisition, the world of solid board was originally the company, the world of corrugated board, and then the flexible industry.
Okay, that's interesting you say. Everybody knows the Bobst machines: big machines called big bikes, etc. But as you say, you also entered in 2015, you say, in a new market, I would say the label market, with your digital, inkjet solutions, the company Mouvent. Is this something you have also launched to reach other customers? To diversify a little too?
So, in 2015, we entered the market with an acquisition of Gidue, which makes flexo machines for labels. Because we think, why the label? Because it's a very important market that is growing and will be used more and more, and Mouvent came in 2017-2018. We have – and you are right – created Mouvent as a competence center for digital printing also for labels, in the first place, and it is to complete the range of products for the label industry. Why this priority? It is because the label world is much more digitalized than other industries and allows us to defend our market shares much better and to position ourselves more competitively.
And so Bobst is above all also known, as has been said: end to end solutions. As well as printing, converting to the end of the line. Here, for example, with labels, labels, do you already have, or are you also considering finishing solutions on these machines? Because here, for the moment, I think, what we have seen is actually inkjet printers; do you also see a market behind that that you will develop in finishing?
So we have partnerships with suppliers of converting and label converting solutions. And for the moment, we either integrate them or sometimes develop our own solutions, but we are seeing more and more that we cannot master all the technologies internally, so we are cooperating or developing solutions with key suppliers to have an end-to-end solution for our customers, whether it is machines, converting or workflow.
So, in fact, you're also talking about workflow. So everything that is IT, which has been highly developed here at Bobst for many years now. In this spirit of connectivity, what, in your opinion, will be the most important challenges for Bobst in the next three years?
So for Bobst, it's learning about this new technology that is somewhere, the data front end, the workflow, the management of data at our customers' sites. Until yesterday, we were selling machines and customers are organizing themselves around them, whether it be data, workflow or tooling. And today, for label parts. But tomorrow, for corrugated board, solid board or film, we want to offer global solutions. So our biggest challenge is to extend this range of offers, either through partnerships or by developing in-house solutions, to move towards this global offer.
And so also in this strategy there with the new inkjet technologies, which you also do, are you also considering, I would say, combining in a hybrid genre, hybrid products with your other products as well, an integration?
So it's a good question and we launched this hybrid machine at the end of last year. We have our beta running as we speak, now and we'll have three beta running by the end of this year. And yes, indeed, there will be more and more integration of solutions that can be called hybrid, between standard flexo units, digital printing, then cold or hot foil stamping or die-cutting, in-line die-cutting, quality control. That's why we talk about a global solution; because the customer, from his PDF, he would like to finish with his physical box or label, but with a copy, that is to say his twin PDF, and that way he can really compare the original to reality and deliver a 100% controlled product to his customer in the value chain.
In fact, so there you go, you talk a lot with your customers, you do a lot of traveling, you get a lot of feedback from your customers too. What are in fact, in your opinion, I would say the current problems that your customers are facing; currently, the big customers? What are the problems that need to be addressed at this time?
I believe that the global packaging industry has a great challenge. It's a bit like the image in relation to sustainability, so they are looking for solutions that meet these very, very high ambitions that the brand owners, the Procter & Gamble, Lidl, Nestlé, others, have set themselves by 2025 to offer solutions that are increasingly respectful of the environment.
Secondly, it's the shorter and shorter prints. It is a value chain that is increasingly under strain and a reactivity with an almost perfect level of quality that must be delivered at all times. And that; that support, that reliability, those are the challenges our customers are facing today and for tomorrow.
So that, I guess…we saw yesterday too when we visited the new solutions you bring. I would say, not all of them, but they're really pointing in that direction; control, etc. And so the connectivity of the whole as well as… especially since we're at the level of this pandemic, no one can travel, etc., and so on. So also for the communication with your customer and the manufacturer, but probably also with your customers, the brand owners.
How can they in fact benefit from the new technology, which we have just described?
For us, we have clearly expressed, launched our vision of the industry in the supply chain. This vision of the industry is very different from what we knew before because it will really respond. And it is a vision. It's progress. It's going to last five, six, seven years. A vision is a vision, so it's going to evolve, but it's a strategy that follows it.
Dynamic.
To really have data management, connectivity management, automation management and sustainability. And everything you see, everything that Bobst is going to launch, already for a few years now, of course, but even more to come, fits into this vision.
And so, for the brand owners, for our customers, well it's to meet these requirements that they simply have from us, consumers, is to have very reliable products, very green and at very, very competitive costs.
There you go, and so you're talking about the green, eco side. In any case, sustainability as we said. I also heard that on this point, everyone knows Bobst, big machines, of course. But on this point, you are also making a lot of effort in terms of chemistry. I've heard, do you have an R&D department that deals with this ?
So when it comes to…these two components; when it comes to the development of new substrates and packaging, we don't work in-house, but we do it with partners.
Labs or…?
…big… yes or industry leaders in plastics, cardboard and other materials. Because together, we want to develop the best substrates; they develop them, but also with our input in terms of printing, converting, obviously because if you're making films that you can't use afterwards in the supply chain, well, it's very difficult. So, we have partnerships and we launched last year in the field of flexible packaging, recyclable materials, which they were not before.
So now, whether Procter & Gamble, Nestlé and others will choose these materials. But these are really recyclable materials, so it's a question of the autonomy or responsibility of the end consumer to put it in the right garbage can and then that bin can be recycled.
Secondly, in terms of chemistry, Bobst has recently developed water-based inks for digital printing. Anything that is UV ink, we buy from suppliers. On the other hand, water-based inks, we believe that this is really the future. This is precisely what will also respect the recyclability and sustainability. And these are inks that are really developed for our heads, for our cluster, in digital printing, that's why we do it internally.
It's interesting. So this is Bobst. This is the factory, they make big machines, but you are now also developing IT solutions, you are in the chemical industry, I would say in everything that is also development on this side, ink products, etc. So it's quite a change.
So there you have it, for 130 years, Bobst has undergone an enormous development and perhaps, on that note, we can perhaps finish: do you also see for your company; is there already a succession plan in place? There are people from the Bobst family who are already here or who you are considering, who will one day come to help you or how do you see the future on this point?
The Bobst Group, it is true, has a majority of family shareholders. However, the advantage of a company like this, being a family business, is that it is a long term one. But you must have a professionalism and then a profitability, even an efficiency that is worthy of the best on the planet, otherwise you no longer exist. So the family plays a stabilizing role, somewhere, of being able to see in the medium-long term. And then, we have to manage the challenges, like Covid, like we had the 2009 crises, like we had changes in cycles, and the digitalization and sustainability parts accelerate all this movement. So Bobst must really focus on bringing solutions that are sustainable for the Group and the family, yes, we are lucky – being the fourth generation – we are lucky to have the fifth generation already in the company, which is starting.
And of course, if the skills are there, then they can take over tomorrow. And if they don't, the family will remain as shareholders over the medium to long term, of course. But with the right skills to manage the group towards its success.
Listen Jean-Pascal, thank you very much for receiving us here in Lausanne. Thank you for this interview and above all for showing us all the new Bobst products.
And in any case, I won't say goodbye, I'll see you soon, thank you very much.
So am I. See you soon, thank you very much. John's Company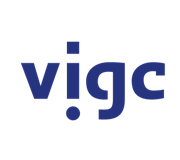 Vigc Company John's Company John's Company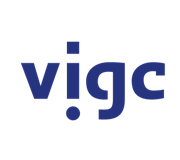 Vigc Company John's Company John's Company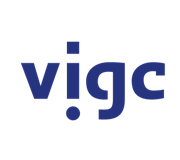 Vigc Company John's Company