In this 'Over the Skype' session Carla Menéndez from INKISH.Mexico talks with Global VP of Sales and Strategy, Jeff Zellmer from Kodak. Of course, they talk about Kodak as a company, and, of course, they talk about the next line of Inkjet presses recently announced. Enjoy!
Hi, how are you? I'm Carla Menéndez and today I'm here with Jeff, Carolina and Dennis from the Kodak team. Thank you very much for being here with us.
Thank you very much.
Thank you.
Well… and I have some questions. First of all, I wanted to ask you. Well, Jeff is the Global VP of Sales and Strategy for Kodak, and Dennis is going to be helping us with the translation, so is Carolina. So let's, let's get started. We want to know a little bit about Jeff's background, how he started in the printing industry, and a little bit about his background.
Hola, my name is Jeff Zellmer and I've been working in the printing industry for the last twenty five years. My first job was working for a distributor, within the print sector. Followed by organizational leadership positions and senior sales roles within the technology and printing industries.
Perfect.
And tell us a little about what you do now at Kodak.
Yes I am the Vice President for Sales and Strategy for Kodak worldwide. We ask our customers what they need to make their businesses more profitable and we make that a reality. Simple as that. I manage a highly skilled global sales team. Providing our customers Kodak solutions to grow their business through innovative technology and a strong print partner in Kodak.
Another thing I wanted to ask you is that we have heard a lot about the new Kodak and I want to ask you. What is different? What solutions do you give us and what is your focus now at this stage of Kodak?
Kodak is the leading global supplier to the printing and packaging industry. Striving for continuous innovation in digital and traditional print solutions. We are the only company in the world that develops, manufactures, sells and services a complete offset plate making and workflow automation solutions. We offer a full range of high speed, high quality CtP plate setters along with game changing process free plate technology in the most advanced, cloud based, analytics-enabled workflow automation software. We are doubling down on digital print and delivering the products our customers need to drive productivity and growth. As the industry evolves. The revolutionary new PROSPER ULTRA 520 Inkjet press is a product of our heritage of innovation in print and our continuing focus on developing breakthrough technologies. Printers can rely on the full range of Kodak solutions. If it is the normal process free plates to PRINERGY workflow software. NEXFINITY and PROSPER digital presses deliver performance that pays.
Perfect. Thank you very much for the information. It's really helpful. The truth is that some years ago we got a little lost with Kodak, but I think this information is quite useful and quite clear. The next question many printers have asked us is: how do you see the new normality in the industry?
The world of print has been constantly changing. And the pandemic has increased that pace of change. Printers need to adapt to those. Change creates new opportunity, and Kodak is helping customers to cope with the new normal. Also, innovation. Innovative solutions like Kodak PRINERGY On Demand. Virtual desktops allow customers to implement  distributed work scenarios. Employees to work from anywhere without any compromise in productivity. Kodak is building a new digital printing demo facility at the plant in Dayton, Ohio for worldwide virtual demos. And is offering more webinars than ever before. For education, remote interaction with customers anywhere in the world.
Perfect. Very very interesting. The industry has definitely seen a lot of changes. This one came a little more abruptly and without seeing it coming. But well, it is definitely an industry that is, that has always been strong towards change. And the last question is: What advice would you give to owners, to entrepreneurs who have a printing business to grow?
Well, listen carefully to your customers needs and identify new business opportunities from the change in the market environment. Foster the automation of your production workflow process, giving you faster interaction with customers, shorter turnaround times and cost savings. Make smart investments in technology that enables you to keep up with emerging trends such as smaller print runs. Produce customized print and offer your customers more responsive as well as more flexible service without compromising quality.
Perfect. Very interesting. It is definitely not only advice for this time, but for the whole business and for any time. I don't know if you want to add anything else… Anything else you want to add towards, towards the printers, towards the industry?
No. Thank you. No other than please take a look at Kodak. We are back. And we are ready to work with printers.
Well, thank you very much for your time. It was very, very useful information and I'm sure everyone in the industry will be very happy to know what Kodak is up to and that they are ready to get back into the world of digital and offset packaging. So, well, thank you very much for being with us. John's Company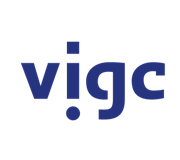 Vigc Company John's Company John's Company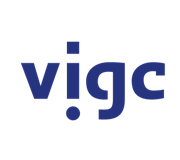 Vigc Company John's Company John's Company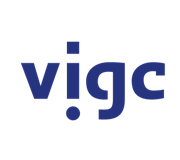 Vigc Company John's Company
Fri December 1st