LamiFaktur is a quite unusual Scodix customer, but this is the story about the small sub-contractor LamiFaktur from Münster in Germany, who decided to step up from delivering only laminations also to offer digital enhancement options. Norbert Altevolmer and Yannick Altevolmer manage the family-owned company. Despite investing in the Scodix machines just months before the pandemic started, they can already see success and new opportunities for the company.
Learn and enjoy!
The interest was very high. And the inquiries that are now coming in again make me feel positive that we have made a good investment.
My name is Yannick Altevolmer, I'm the CEO of LamiFaktur. And we are working in the printing industry and do trade finishing for all of our customers. The company was founded by my father in the year 2001. So we celebrate our 20 year anniversary this year.
So because you specialize in finishing means you don't do printing in house? 
That's true. We have no own print product. We are only working with with customers like printers, media agencies and also a little bit with the end-customer. We are working not international, but national. We have customers all over Germany and we do the finishing for them. We offer our customers in one part, the industrial lamination. We do a lot of work in packaging and also for the commercial print. And we offer also a system which is called paper safe. And so we do a lamination on both sides.
Is it a tough and competitive business to be in? 
Yes, it's definitely a competitive business in the market. But for us, it's necessary to have a good relationship with our customers. So, yeah, that's our answer to the market. Lamination is a really price sensitive market. Definitely. So it's really hard for a trade finisher like us to bring value to our products.
Shorter runs and faster turnaround is the current trend. Do you also experience that at LamiFaktur? 
Also here at the LamiFaktur, we have to deal with the speed of all of all the orders. But I think we are doing that very well. It depends on the amount of the sheets because in lamination we work very industrial. But now with the Scodix, it's maybe about one or two days.
LamiFaktur has specialized in laminations, so not the typical Scodix customer. Why did you invest in a Scodix solution?
That's a good question, but we've been thinking about the future of LamiFaktur. About the development in general in the printing industry and we have been active for 20 years as a paper finisher, i.e. cellophaning, laminating and so on. And we have noticed that in the printing industry the market is changing digitally. And so it was a clear thought for us to say: if we want to talk about finishing, we have to talk digital. And that led us to sound out the market. And we ended up with Scodix. And I think we made a good decision. Because we're happy to have a machine.
What are you using the Scodix machine for? 
As finishers, we are service providers. And we fill the machine with orders from outside customers. And, of course, we have to check which machine is very well suited so that we can serve a wide range of all inquiries. And after all the research, it was clear to us that Scodix offers us the greatest possibilities.
For us the customer is the main point. So it's all about how we can bring a new value to our customer. And if our customers are satisfied, we are also. But also for us, it was important to find a new way in terms of the finishing. Because I'm a young guy and I want to go forward in terms of the technology. So we choose the digital finishing.
How long did it take you to make a decision to invest in a Scodix? 
Yes, it took a few weeks and maybe even months. Because, of course, this is also an investment that needs to be well thought out. But after careful consideration, we came to the conclusion that we can cover a really wide range with this machine. And in conjunction with coating and cold foil embossing and so on, it offers us great opportunities to be well positioned for the future in the digital sector as well.
Is it too soon to say the investment was good? 
We have invested in the machine since November last year. We are talking right now about 9 months, of which we have to see 4 months as Covid. In this respect, despite all this, we have held an open house. The interest was very high and the inquiries, which are now also coming in again, let me be positive that we have made a good investment.
You addressed existing customers, but you have also got new customers, right? 
Because basically, through my son's acquisition, we approached customers who were previously in the packaging business. Who were not previously among our customers. But where, due to the requirements, due to digitalization, there are opportunities to be a good partner even in smaller batches. And we were pleased to receive many inquiries ourselves.
How did the market and your customers receive your new Scodix acquisition? 
Generally, the response of all our customers was really great. It needs a lot of work to explain the press because it's a new technology. But in summary, I would say all of our customers were very satisfied with the step for LamiFaktur. And they appreciate it. We have some clients now that are only working with us because of Scodix. Because they were searching for a service provider in terms of the Scodix finishing.
What does the future hold for LamiFaktur? 
For the lamination, we can stay at the moment. But I see in the digital finishing, there are a lot of possibilities and we hope we will still grow. Maybe in the future we will buy more equipment in terms of the digital finishing, maybe cutting or maybe also folding. Because also digital packaging is, in my opinion, an interesting market in the future. John's Company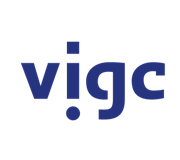 Vigc Company John's Company John's Company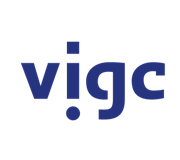 Vigc Company John's Company John's Company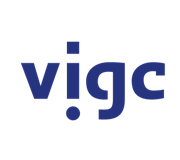 Vigc Company John's Company