In this 'Over the Skype' session, we talked to Luis Gerardo Sanchez, Administrative Manager at Papelera Progreso. Papelera Progreso is a Mexican paper distributor that has been 16 years in business. In this episode, we talk about Luis Gerardo's beginings at the age of 10, how Papelera Progreso is handling the pandemic and how the printing industry can get ahead in this new normality.
En esta sesión "Over the Skype", hablamos con Luis Gerardo Sánchez, Gerente Administrativo de Papelera Progreso. Papelera Progreso es un distribuidor mexicano de papel que lleva 16 años en la industria de la impresión. En este episodio, hablamos sobre los comienzos de Luis Gerardo a la edad de 10 años, cómo Papelera Progreso está manejando la pandemia y cómo la industria de la impresión puede avanzar en esta nueva normalidad.
Hi, good afternoon, I'm Claudia Menendez. And today I have the opportunity to talk with engineer Luis Gerardo Sánchez, administrative director of Papelera Progreso, who will tell us a little bit about his beginnings in the industry, as well as the wide portfolio of solutions offered in his company. Luis Gerardo, thank you very much for being here and welcome. Thank you for inviting me. No, on the contrary. So tell us a little bit about your beginnings in the industry, how were your steps? Well, I come from a family of papermakers.
I'm third generation, so I really started from a young age, and began to work in the industry. I remember since I was 10, 12 years old that in the summers, when we were on vacation, I accompanied my father to work and from there I started to help in the warehouse what was needed, from starting to sweep, to pack packages and thus little by little I got to know all, everything, all the movements of paper distribution. Well, you have a long history, you know the market very well. Yes, yes, indeed, a lifetime of working in this industry and seeing things related to paper and now to cardboard as well.
And now if you tell us a little bit about Papelera Progreso, what solutions do you offer, what do we encounter with you? Well, as far as products are concerned we have both the commercial printing paper line which is the paper with the coated paper, some specialties such as opaline, bristol bond, colors. And for the part of the packaging industry we have four different cartons from the National Recycling Plan. We will see if it was the cheapest option we have. We also have the Chilean cable, which is a virgin fiber cable and by the same characteristic the virgin fiber gives us much, much more rigidity. So for some applications it works very well too. Within the same range as the Chilean we have the GS1 multilayer, which is something very similar to the white backing instead of brown. Moving up in the range we have the blue fatal elite. It is a multilayer sulfation that we import from Europe and top of the range sulfates from the United States, which is the traditional one that since everyone knows. And how many years have you been in the industry?
Well, Papelera Progreso is 16 years old as such, but okay. The family's been in the industry a long time, right, Papelera Progreso is 16 years old.
And speaking a little bit of these changes, how do you envision this new normality? Let's just say the one that's coming. Well, with many, many precautions that we must have, we have been preparing for some time now with all the attention that we are going to have to protect the health of the employees, the health of the customers, so that they feel confident and secure that if they come to our facilities they will find all the hygiene and safety measures. Also if we are going to give them to the clients in their facilities. Also that they know that our personnel who are going to make the delivery to them are also fulfilling all the measures of hygiene to be able to safeguard the health of them and we think that little by little the market will be recovering. The months of April and May were very, very complicated months when sales fell sharply. Many printers closed, shut down operations. We can see that little by little they are beginning to recover, to open, perhaps with a few orders. But, well, we can see that there is already a little more movement and we hope that the recovery curve will be fast.
Any, let's say, sales strategy, anything you have planned, something special?
Well, we're trying to offer customers the best prices we can so they can resume operations at a fair or even a worse cost. Also the strategy is that customers also take the least amount of time possible inside the facility so they can quickly return to print the paper they bought from us. Or, if the customer orders from us, we can also deliver it as quickly as possible. And now we are staying with the idea, with the people who see us staying with the idea that they are already open, that they already have the doors open and that they are already working, let's say, with that normality. If we have the doors open only under the restriction given by the Mexico City Government from eleven in the morning to five in the afternoon, then at that time you can go to our facilities, do your shopping without any problem. What we are doing is limiting the capacity inside the store, so, if we are reaching the capacity limit given by the government, then they will have to wait a little while outside when the customers are inside. Sure, sure. And finally, to finish, what advice would you give to people in the industry to get through this crisis? To get through it all? What would be your opinion?
Well, have a lot of patience, wait for things to get back to normal and start looking for orders in industries that did not stop during the pandemic, such as the food packaging industry, drug packaging, the cleaning industry, the hospital industry, the laboratories, and try to start reviving the company by selling to these industries, which are the ones that were less affected during the pandemic. Don't despair, always be positive.
Yes, indeed.
Well, anything else you want to add?
Well, nothing, we just want to say thank you for the interview and to everyone who has the opportunity to see this interview. Tell them that we are at their service, in Papelera Progreso to cover all the needs they have regarding their orders.
Well, I thank you very much and we will continue to see each other.
Thank you.
Thank you.
Good afternoon.
Likewise. John's Company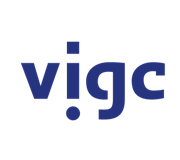 Vigc Company John's Company John's Company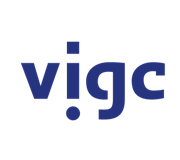 Vigc Company John's Company John's Company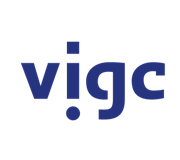 Vigc Company John's Company