In this film, Michael Tuchscher from Beltz Grafische Betriebe explains what considerations and why they ended up investing in a Hunkeler and HP-T-series solution. With the Hunkeler investment, Beltz can produce book blocks that can be handled in the company's binding department, and, well – judge for yourself – but it looks pretty cool!
This film was made for our Learn With Us Inkjet series and is recorded remotely.
My name is Michael Tuchscher and I work for the management of Belts Grafische Betriebe. I've been here since 2017 and support the company and my colleagues in optimizing the process and workflow. Also, I discuss the strategy and prepare investments for our future. We are part of Beltz RŸbelmann Holding with two integrated publishers near Frankfurt. We are located in Bad Langensalza, in the middle of Germany. Where the company was also founded in 1841. Also, two big distributors, four publishers are located not far from us. 
What do you primarily produce? 
We are a service provider for national and European publishers. To produce hard and soft covers. And also other publisher products. We are one of the largest hardcover producers in Germany. And our know-how you will find in children's books, books for science and economy and reference books. 
How was the market in Germany developing when you invested in digital? 
In the past, we have produced more than 50.000 books and industry catalogs, trade catalogs. Always in offset and always in the conventional way. In the last years, the requirements from our customers and publishers have changed. And we are now receiving more short run orders. So this is not our wish or idea to invest in new production lines. This is the fact to which we adapt our focus and processes in order to ensure our success and future. 
What binding equipment did zou invest in? 
Our printing system, our old printing system and our old digital system from Hunkeler solution for creating sheets the conventional way. Our first goal was to replate the machines and not to optimize the production way. And also we went in discussion with Hunkeler. Focused our future on optimized production methods for woodblocks and new solutions for bound book blocks straight from the printing press. So now we choose the Plowfolder cutting module and 'Star Wheel' to prepare the book blocks for the perfect binding. And this line can put to use in and near-line with the printing machine from HP. And also we have a second production line where we installed the cutting module from Hunkeler and also the "Universe Web" from Meccanotecnica.  
Is it too early to ask if the investment is a commercial success? 
No, no, no. End of the year, we got an order from a big publisher in Germany. Also, we have great discussions with other publishers in Germany. And so we can add the new solutions for the customer requirements soon. And very very early. And so we have a lot of discussions for expanding our product portfolio into the digital world. And also improve our position against competitors that do not make an investment at this time. 
So the investment also gives you new opportunities in the market? 
Yes, also. We have new customers in other branches and so on. And always look for customers from competitors who were standing in roll-to-roll offset and also in a digital way for trade catalogs and so on. John's Company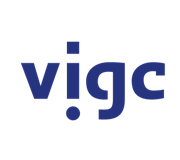 Vigc Company John's Company John's Company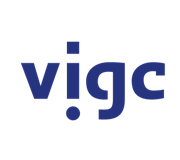 Vigc Company John's Company John's Company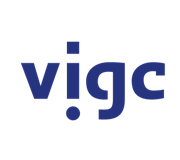 Vigc Company John's Company