In this "Over the Skype" session Founder of YesGo Nizam Appas, explains the background for YesGo. YesGo is an institute training students in the use of packaging software. Now the focus is on Esko's solutions. Still, in the session with K.S. Ashik from INKISH India, Nizam Appas reveal that YesGo will support other software solutions in the future as well. We also learn in this session about the expansion plans for YesGo – not only in India but globally.
As with all our 'Over the Skype' interviews, quality is limited to bandwidth, web-cams, and ability to literally LIVE mix the conversations. However, it works, and with Over the Skype, we will bring you more than 20 exciting people, and angles on the industry as it is right now.
Enjoy!
Hello. Today, Mr. Nizam from YesGo is joining with us for the Skype call. Mr. Nizam, could you please introduce yourself?
[foreign language 00:00:19]. Happy morning. Happy noon. Happy evening to all global English viewers.
First, I would like to congratulate you to be onboard in INKISH TV India, which is indeed the most popular and most watched audio, as well magazine in the print world. I [inaudible 00:00:40] in India, proves to be a successful and everlasting voyage. Secondly, thank you INKISH for giving this excellent opportunity to address our print fraternity in this lockdown period through you. And INKISH are really doing a great effort in keeping the industry alive and kicking in the virtual world.
Basically, I'm a gold medalist in printing technology. Having more than 22 years global experience in print and packaging, majorly as an entrepreneur and print consultant. Apart from an entrepreneur, I'm experienced in designing, pre-press management, production management, application specialist, trainer, and sales management. I have a very active presence in global print events, like [inaudible 00:01:23] and AP Tech Print Source.
I'm an active member in most of the national printing associations and a number of few global associations, like AP Tech. I'm a motivational career guide speaker in most of the printing colleges, institutes, and schools in India. In this 22 years experience, I have helped more than 1000 people in placement globally. Personally, I have trained more than 800 people also, in globally. Recently, received a most Fabulous Leader in Packaging Award from a National Congress, and a Leadership Game Changer award from MSME Chamber of Commerce, and felicitated with most of the printing colleges. Currently, I'm a founder, YesGo. YesGo, a place for complete practical prepress and packaging training with high-end software like YesGo, along with 100% placement assistant.
Yeah, that's nice. And it's a well explanation. And could you please tell us your name and your institution name? Where you're based and if you have branches and et cetera?
YesGo. Our institute name is YesGo. I'm the founder of YesGo. So, it is first time in Asia, an institute will give complete practical prepress and packaging training with high-end software, like Esko. We have branches currently in Delhi, Bangalore, and have our corporate head offices in Chennai. We planned for our inauguration in Pondicherry last month, but because of Corona impact, we postponed that inauguration also. So, maybe recently we will inaugurate our office in Pondicherry and maybe after a month, we have a plan to open our office in Mumbai. And before this year end, we have plan to open our branches almost across all the major cities in India.
That's nice. And how about the packaging industry in India? What is the present situation?
Good. Well question. You're aware that India is the fourth biggest packaging in world. And there are more than two lakhs printing and packaging people all over in India. For example, there are more than 3,500 packaging companies looking for skilled manpower, more than 3000 to 5000 annually. So there is a lack of skilled manpower in the industry. And there was a huge demand for that. That is also one of the reason we started YesGo. So packaging and pre-media is booming everywhere. And 10-12% of annual growth is getting increased in India when comparing to the other global sector.
So, you're training the students for the packaging industry. Am I right?
Yeah. We are giving a training in a different category. In YesGo, if you need a training, there is no age bar, there is no educational criteria. A fresher can come and learn. A professional can come and learn. A non-professional can come and learn. An entrepreneur can come. So here there is no limit. So we give practical training with less duration with 100% placement.
All these are online courses, or all these are in classroom?
We are specialized in classroom training. We are specialized in onsite training and we are specialized in online training. We train at your comfort zone, at your time, at your place.
That's wonderful. How many students at present you have?
We have limited seats. Our batch is limited because it is a one-to-one training, practical training. YesGo was started last year, from during it's inception, in this two years, we have trained more than 50 plus students and they all got complete placement globally. Currently, there is a batch of three students are studying, and those three already got placement, so that is the success for YesGo.
So almost 100% success, can you say that?
Yeah, 100% is success, because YesGo is 100% success with their training and placement, our student is our Global Brand Ambassador. As I stated, my team strength is five, but we never say five, because we include our student as strength, so my student strength is more than 1000. So my actual strength is thousand plus globally. There are few companies, they want to recruit YesGo students from trainee to manager, which shows how YesGo service is essential for the industry. And we are specialized in custom made, tailor-made training also. Some of the top packaging companies, they want students to be trained with their job description, with their job, with a NDA. So, we will give training to the selected students based on their input, their job description, which is the hot cake in our portfolio.
Yeah. That's also wonderful. And I just came to know that you're a gold medalist. Is it so?
Yeah. I'm a gold medalist in Diploma Printing in 96 batch.
That's a good news.
I have won so many awards also in the educational field during my studies. I'm the best student. I won a best application guy award. I won a best Pre-Press Manager Award Also. As I mentioned, recently I received Leadership Game Changer Award from my MSME Chamber of Commerce in New Delhi, in the presence of honorable ministers. And I received most fabulous leader in packaging award from National Congress, Mumbai. So I received, and I got felicitated with most of the printing colleges also.
Yeah, that's a wonderful news. And I just came to know that you are tying up with Esko, Belgium company. Could you please tell us?
I want to tell examine, why we are giving training along with Esko. 15 years before, I want to send my relative to get a high-end software training. So we have searched everywhere, not only in India. So there is no institute… I'm talking about 15 years ago, that is no institute can provide high-end software training during that period. So that time itself, I started thinking of starting a training institute with high-end software, like Esko. So even you are aware that I worked in Esko, 2003. I was the application engineer for South Asia, so I'm fond of Esko software. That time, Esko is the one and only software who supports most of the packaging companies. Now, there are lot of other competitors are coming up. So, currently we are just giving the high-end software training, like Esko.
In future, there are other products, high-end softwares like hybrids, [inaudible 00:08:55] Arden, [inaudible 00:09:01]. All the others are [inaudible 00:09:05]. So all the other high-end softwares are lined up. So our future plan is, we are the only institute, where people can learn any high-end software. So that is the target for YesGo, and yes we will.
And is Esko, the Belgium company… The software is widely using in India or a few people?
Almost all the top packaging companies is using the high-end software, like, YesGo. Yes, it is expensive, but it's reasonable. It is like, people will say always like this, "How you will evaluate a person? Maybe by his popularity, by his property?" So if a person who wants Lamborghini and all the other sophisticated car, they will say they are the rich. Like that our top most packaging companies, if they want to run the work smoothly with perfection, they have high-end softwares like Esko, that is the biggest advantage. And almost all the top most packaging companies are having high-end software like Esko.
Yeah. That's good. And could you please assess the post COVID situation of this packaging industry?
Well, that is the right question at the right time. In this pandemic period, from day one, our printers fraternity, 10% people are working and supporting in the case of making packaging labels, sanitizer, and all the other things. Yes, it impact loss of revenue, loss of business, loss of employee, loss of manpower. But when we compare with the other sector, we are slightly on the greener side. When the other sector is not having a business, so we are having a 10% business during the lockdown. And now, thank God, 33-50% people are started working. So packaging is essential.
Yes, there is a setback, but comparing to other sector, our printing fraternity is having a slighter green side on the other things. We need to accept the change, like all the dark clouds having a white shining somewhere. So we need to adapt for this type of changes, which will help us for future. Even the local people will get more opportunities. You may loss the other state people or other country people job opportunity, but that will be replaced by the local people. And you should prepare for your updation online, and you have to make yourself digitized. Yes, of course, this will also pass some days. Let us pray for that also in a safer zone. So maybe two to three months, it will take some time, but we will all be back to normal.
Yeah, that's good. And I have seen some of the packaging industry, some of the bus industries in India, they are making in the process of coats and beds for the patients who are in quarantine, for the patients who are in isolation. So they are in the process to make all these coats and beds.
Yeah, there are big players like Essel-Propack, ITC, and all the other packaging veterans, they are supporting in the case of making a tube sanitizer, tube hand wash. And there are 3D printing people, they are supplying some major spares from ventilators. And of course, almost we have to thank to COVID-19 also because lot of innovation happened. There are lot of corrugation bed is available. Most of the corrugation industry people are innovated in making a corrugation bed, which supports not only government, which supports in hospital. And people make PP mask and three-ply mask, so that is where our packaging industry is helping not only us, it's helping entire globally, by doing a different type of support in essential far more things.
So are you planning to establish a relation in the European countries and the US?
Of course, yes. As I mentioned earlier, I'm a very active member in most of the global associations, like AP tech also. Last year, I've been to Print 19, which was conducted by [inaudible 00:13:40] in US. Then, I have a plan to attend Esko World and [inaudible 00:13:46] also. Unfortunately, that was postponed. As I mentioned earlier, I have a global expansion plan at 2025. YesGo wants to make their presence in global, at least five countries. And we are looking for a global tie-up and we are in talk with global institutes for the same.
So what's your plans?
We are executing 2020. We want to establish all over India. Then 2021, we start with one global presence. Then 2025, we want to make it at least five countries. We are on the way. So 2020, we will get success on our plan. All over India, either South, West, North, or East, you can find YesGo. Already, we are in three, we are planning to be in seven locations in India. So once that assignment is completed, then we will make our global presence from 2021 to 2025. Yes, of course, next month we are going to complete the second year in YesGo, that time we want to announce a new project. This is the first media and this is the news I'm telling via INKISH that be prepared next month, we will announce one more new project from YesGo. That is the news I'm telling to the industry now.
Could you please tell us more about the news?
No, that I will tell you INKISH, because we are working on it. We have a plan. So we have a plan to launch it on next month during the YesGo second-year celebration. INKISH is the first one I'm announcing this news, so which is also need to the industry. As I said, we are the only institute came up with complete practical training with a 100% practical exposure, which is needy in the industry, not only locally, it is for everyone. Like the same, the new project will also be helpful for the industry. Wait for a month, we will launch that project also, that will be useful for the industry.
Best wishes for your breaking news. And we are waiting for the breaking news at all.
Thank you. Thanks a lot.
And how about the market in the South Asian or Southeast Asian countries for you?
Market is booming. As I mentioned, in this 22 years, my global contacts made me in this level. And we are so active in Facebook and LinkedIn and social media, that is the reason we both are talking now also. So we have to thank social media and from day one, we are following INKISH TV also. If you talk about the thing, even yesterday I received a call from a big company in Bangalore, they need a pre-press manager. And during this lockdown period also, I received more than 10 calls, all over globally. So everyone need a skilled people, so the need is always there. My students are working globally in Europe also. Most of my students are working in Europe. As I mentioned, my students are my Global Brand Ambassador. We are not only teaching training in the software. We taught them team management, we taught them skill management, we taught them self-discipline, we taught them punctuality. So that has helped us getting more lead in global market also.
We always keep in touch with other students and the owners. We have an open forum, where the owners can post their questions, where the owners can post their need also, either they need manpower or either they need any technical support. So 24×7, we are supporting people, not only in manpower, not only in skilled one, we are supporting in technical support also. That way, YesGo supports globally. And we are also growing with their support.
Yeah. Thanks. And my last question, it's about your fee structure. Is it an expensive course?
Yeah. At YesGo, we are expensive, but reasonable. We always talk about quality, not quantity. So quality has some price. For example, most of the packaging second generation people, they come to our institute for training. So second generation people, they will come here. They will learn from basics to advanced level. So that way, our students will get the benefits to interact with the owners, to have an opportunity to visit their factories. So that is one biggest advantage when you're studying in YesGo. And YesGo have an opportunity to arrange global experts, to interact with our students, to talk about the day to day things, day to day difficulties, which motivate our student. And they will get a global exposure also, what exactly happened in the industry? What exactly the industry expects from the students.
Apart from this, we are contacting seminars in major cities, where our students will participate. And there are people, they are not able to come to Chennai, or not able to come to attend a training in our other branches. So we are contacting those types of seminars. Those seminars will help people to update about themselves and making themselves also to know about what is happening in the industry. And we are arranging a visiting lecturer from top-level packaging companies. They will visit our institute, they will share their expertise. They will share their experience, day to day things, and day to day problems to our students. That way, they will be in touch with our students also. And they will also hire the brighter students. And we are the institute, we provide global visits and we provide the industry visits to global top companies. Our student almost visits most of the topmost packaging companies and even a global top companies like Tetra Pak, [inaudible 00:19:55] et cetera. So yes, we are expensive, but we are reasonable. Quality matters, not quantity.
Yeah. That's a good answer. And thank you very much for your time. And we will continue our association with YesGo.
Yeah. Last but not least, once again I would like to thank to you and INKISH TV and [Mr. Marthan 00:20:18] also, for all your wonderful effort. And I want to thank to my family and I want to thank my team. I want to thanks my guru, [Mr. T.P. Jain 00:20:28], Monotech Systems. And I want to thank my good friends, [inaudible 00:20:33] from AP Tech, [Mr. Jay Prakash 00:20:36] from VPR Studio, and [inaudible 00:20:38] from YesGo, and my lovable family and my team. Thank you all. Be safe, stay safe, be productive, stay productive. Thank you. John's Company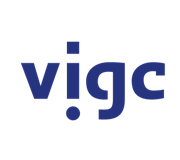 Vigc Company John's Company John's Company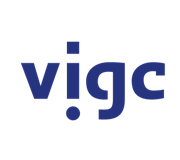 Vigc Company John's Company John's Company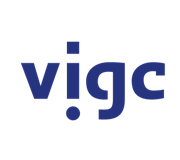 Vigc Company John's Company
Fri December 1st