Once again, your Print Sample TV host Pat McGrew takes you far away – or that, of course, depends on where you are. Never the less, it seems like ages ago Pat McGrew was invited to a conference in Brazil. In this beautiful episode of your favorite Print Sample TV host, Pat also introduce Hamilton Costa that later became INKISH South America.
Enjoy the film!
Hi, I'm Pat McGrew. And this is another episode of Print Sample TV. This is a different edition. We've been doing a lot of trade shows around the world this year, and I was invited to Brazil to work with the team from Aba Graph. And I wanted to share what they did as the conference proceedings book for the conference. Because I think for a printing conference, it's really essential that you have something that people will want to take away and something that can be used as reference. This is printed absolutely beautifully, and they use their logo colors. But what they did, is for each one of the supporting vendors, they gave them a page, the ability to basically talk about their products and services. Not over the top, not too salesy, but enough to let you know who all the sponsors were, what they did, why they were there, what they had to talk about. And they had a really great setup where all of the vendors brought different bits and pieces to the show and had some really great print samples on the tables.
One of the reasons that I really enjoyed this conference, and I really enjoyed the different print samples that came from Brazil, is because they have a very green culture. You don't see a lot of white bond paper in Brazil, because there is this culture that says that recycled stock is the preferred choice of stock for most communication. Although, they do some really beautiful commercial printing on some of the more traditional commercial stocks. So if you are doing a conference of any kind, think about how you're going to tell that story, think about what the leave behind is going to be. Think about how you're going to present it and then work to make sure that the printing team that you're working with has your vision in mind, because it really does make a big difference.
We were at another show earlier this year that was in Australia, and it was the same sort of story. This is from Printex and it was, again, an opportunity for the local printers to show what they can do. This was actually printed by digital print in Australia, on their [inaudible 00:00:02:28], and it's a beautiful example of how to tell a story. This was the book that actually went to their Printex awards, and again, will be something that will last on people's desktops for a really long time to come. Whatever kind of event you're involved in, take a few steps back and think about what the print leave behinds for that event should be and make sure that you're putting a lot of time and effort into them.
Back to Brazil for just one second. One of the other things encountered at Aba Graph in Brazil, was my friend Hamilton Terni Costa, who has also written this lovely book called LA Grafica Industry in Transformation for those of you who read Spanish. And what he reminded me is that many, many of us have books in us. And we think that it's not possible to get them printed and published. If you've got a book in you, and you've got it ready to go, remember that there are any number of printing organizations that will be delighted to print it for you if you're not a printer yourself.
If you are a printer, and you're not sure how to format the book and get it bound, reach out to us. There are any number of people who can help you get it set up and produce something that's really useful. Hamilton's book is available in Portuguese and in Spanish. I told him, "I'm waiting for the English edition, maybe the French and German as well." These types of books become endless resources. For me, it's a print sample and an education guide. I think that these are the kinds of things that every printer should be looking across their customer set to see if there are books out there that they should be producing on behalf of their customers.
I'm Pat McGrew. This is Print sample TV. Come back for another episode. John's Company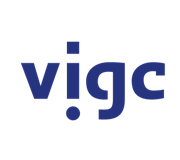 Vigc Company John's Company John's Company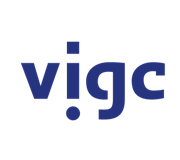 Vigc Company John's Company John's Company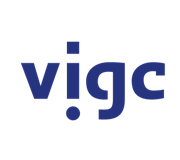 Vigc Company John's Company