Heidelbergs Prime Fire 106 is a digital printing machined aimed for the packaging market. With a large format, excellent quality and digital capabilities it not only do short-run packaging, but it also opens up for completely new business opportunities. In this Print Sample TV episode host Pat McGrew show samples from Japanese K.K.Kyoshin Paper & Package who has made a web-to-packaging portal called Hacoplay.
Enjoy!
Hey, I'm Pat McGrew and I'm back with another episode of Print Sample TV. This time, we're not live like we have been in some of the previous episodes, but we're actually sitting here in Denmark trying to pull together some of the best of what we've picked up over the last six months around the world. The one I'm starting with today comes from Japan.
Now, there's a wonderful new company called Hacoplay. They are a division of Kyoshin Paper and one of the things that Hacoplay is done. It's something that's a little unusual for Japan. They have built a massive online customization platform for packaging. So we all know what web-to-print is. This is web-to-package, but the target market is kind of interesting because what they're actually printing on is the Heidelberg Primefire, which is part of this new breed of device that is digital and targeted towards the packaging market. And the market that they're going after is the ability to customize things like this. So this is just your basic sort of confection type box. But say you want to have a hundred of them for a company event, or maybe a wedding party, or perhaps a birthday party, you can order one or you can order 500 of these and they will actually personalize them.
A trick with this is that this is actually a sleeve that sits over top of the original box, and slides inside, and it can be personalized in any way you want. And the really cool thing about this, they have all the finishing equipment, there at Kyoshin Paper, they do packaging daily on all sorts of different print devices. But for this digital solution set that they've created, it's basically small format. So it allows them to create all sorts of interesting things, and still take advantage of the finishing equipment. So they have the zip out piece, and they can actually create the glue and fold, send it to you flat, and you slip the pieces in, or they can do the fulfillment for you. Now it's not just candy.
One of the things they caught my attention is this one, and this is for golf balls. So as you're probably aware, Tokyo 2020 is the Olympics are coming up in Japan and so a lot of the orders that they're getting right now are for pieces like this that are licensed by the Olympic committee and are used as executive giveaways, and different types of contests. And to give you an idea what the size here is, this piece is very, I'm trying to find where the fold is, is very easy to pull apart and I'll do that for you so you can see it.
So the size on this is actually not really very big, and that means that you can gang these up on a reasonable sized piece of paper, and every one of them can be unique. So it can have my name, your name, ten of your best friends' names and be very reasonably produced on a digital press. From a print sample perspective I love this. I love the way Kyoshin Paper and Packaging have put this together with their Hacoplay solution set.
If you are a Primefire owner or owner of a press of any similar format, and size, and digital capability, consider building a whole set of these as a set of samples. Give them to your salespeople, perhaps customize them for your top 10, 15 clients, and let them know what you can do because this is just simple folding carton material. Very simple glue finish. If you don't have the finishing capabilities, I'm sure you can partner to get there. So this is my friends at Kyoshin Paper and Packaging. Hacoplay. Really great ideas for some packaging. I'm Pat McGrew. This is Print Sample TV. Come back next time. John's Company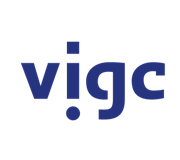 Vigc Company John's Company John's Company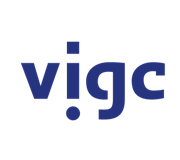 Vigc Company John's Company John's Company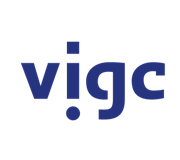 Vigc Company John's Company