As you are very well aware that printing is not only about books and magazines. New substrates, new applications, and for sure new technology enable printers and brand owners to produce more different solutions than ever. Even in short-runs. At LabelExpo your host Pat McGrew immediately fell in love with samples from the British company www.houb.com. They produce different kind of pouches printed on a Screen Jetpress 350UV. Judge for yourself, but we believe it looks stunning.
Hi, I'm Pat McGrew. This is Print Sample TV. We roamed the world looking for really cool print samples to help you grow your business, give you some ideas, some things that you might want to think about. This time our samples come from Labelexpo Europe, which happened in Belgium earlier this year.
This is a show that is massive, it's multiple halls and it shows off a lot of different technologies. One of the things that I always love about Labelexpo, it happens every other year, it's on either side of drupa years, which makes it kind of fun for introductions. You start to see some really interesting things and, recently, in the label and packaging world, flex pack has just exploded.
Digitally-printed flex pack has just absolutely gone massive, so the folks at Screen had an amazing booth at Labelexpo, and they had one of their partners. They're called Houp. I think officially their name is houp.com, H-O-U-P.com.
One of the things the guys at Houp do is, they create these kind of nice flex pack bags. It's everything that you'd expect in a pouch. It's printed on the Truepress Jet L350UV series. They can print on things that are largely see-through, but they can also do these fabulous foil-type packages.
They caught my eye, because one of the things that Richard Warren told me, who's the MD for Houp, he said, "It's not just the ability to do a zip top and to digitally print and personalize." Because, functionally, he could create for you a bag where every single bag has a different name on it. You could use technology to personalize the images, use data-driven file creation to create totally unique bag experiences for everything.
And you can use these for not just dog food or bird food or … I saw flex packs for socks, but think about things like short run for wedding gifts, for bridal parties, for birthday parties. The power of digitally-printed flex pack in a short run setting is really amazing.
The other thing that Richard told me is that, he cannot only do this kind of zip top piece, he can also do spout tops and create pouches that'll hold liquids. If you are doing label printing today, if perhaps you have a Screen 350UV, and you're not doing this kind of work, you should be.
If you are doing this kind of work and you haven't thought through your print sample strategy, you should especially do that. The guys at houp.com have definitely done this, because they brought a lot of different shapes, a lot of different kinds of materials and they really told a great story.
They were standing there in the Screen booth, and I have to tell you that most people who came through that stand also stopped and had a chat with Richard about his technology, his solution and his story.
If you want to work with houp.com, give them a chat. Check up with them at houp.com on the web, but if you have one of these devices, consider creating a whole range of things to do what Richard did and really show off the power of this kind of press. They really are amazing.
I'm Pat McGrew. This is Print Sample TV. We've been talking about houp.com and Screen, and we hope you'll come back next time. John's Company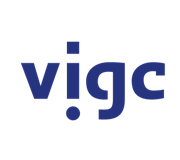 Vigc Company John's Company John's Company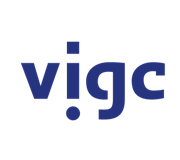 Vigc Company John's Company John's Company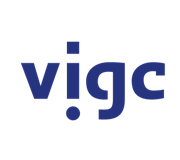 Vigc Company John's Company