In this Print Sample TV edition, host Pat McGrew shows off one of our own print samples. These texts are made by me, Morten Reitoft, and I didn't even know that it was on the program – so big was the surprise 🙂
We are, however, very happy with this piece, and for our sponsors, we even offer this for only $30 per piece when ordering 100 pcs. – including global shipping.
Regardless of this self-promotion, it's still great to see how various technologies can be used to combine a great user experience.
Hi, I'm Pat McGrew and this is Print Sample TV. And this episode's a little different because it's a little bit of blatant self-promotion combined with a little bit of promotion of the team at INKISH because they are my hosts and I love them. But every once in a while, somebody hands me something that just blows me away. And earlier this year at Hunkler Innovation Days 2019, Morton came up to me and handed me this. It might not look like anything special, but if you are a printer, if you are a vendor, if you are looking to promote yourself, this thing caught my attention because it's hybrid technology. It's a combination of print and electronic technology used to promote an idea. In this case, this is Print Sample and INKISH TV in a box.
If you look at this, it's a very nice printed outer wrapper and then this is a little, portable LED TV screen. I've got the sound turned all the way down so that we don't blow the mic away, but if you look at it, it has multiple additions of Print Sample TV on here. It's reloadable, it's rechargeable, it's just really darn cute.
Why am I showing this on an episode of Print Sample TV? Largely because it occurred to me as I've been showing this to printing companies around the world this year, that this is the perfect type of vehicle for promoting what we do in the printing industry. A couple of printers that I talk to said, "Oh my gosh, if I had that, I could shoot video of my guys printing and my guys and in finishing and I could introduce our technical team, I could introduce our color guys and our prepress guys. We're a family here and we could introduce the whole team and show our clients what we do, what it takes to produce their work," because sometimes clients don't really understand what it takes to produce the work that they want. The that really amazing enhancement, the gloss, the metallics, the raised printing, the things that you might do with an MGI or a Scodix or a Duplo device. All of these types of enhancement, all of these types of finishing, folding carton boxes, they take work, they take design at the front end, execution in the middle, and then really great finishing. And if you could put all that together in a video story and put it on a device like this, put some great printing around it with some great branding, this is the way that you can tell your story.
I want to thank Morton, the entire team at INKISH, especially those people behind the camera who are helping me out on this episode and all the episodes we do, and give you a really cool idea to grow your business. I'm Pat McGrew. This is Print Sample TV. Come back for another episode. John's Company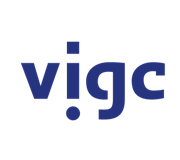 Vigc Company John's Company John's Company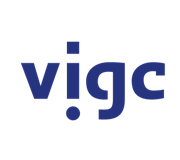 Vigc Company John's Company John's Company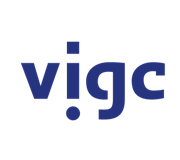 Vigc Company John's Company