David Jonathan Ross who is a font designer and the person behind Font of the Month Club appears in this episode of Print Sample TV. Your dedicated host Pat McGrew appreciate the work and also the small printed booklet that showcase the fonts. Take a look at this cool print sample and don't forget to send in your print samples.
You can submit your print sample here:
http://inkish.tv/Sponsor/PrintSampleTV.aspx
Pat McGrew appears courtesy of Keypoint Intelligence
Links:
David Jonathan Ross
https://djr.com
Collective Copies, Amherst
Hi, I'm Pat McGrew. Welcome back to Print Sample TV. We look for snippets of really cool print samples, and every once in a while you trip over one in a very strange place. In this case, this print sample came to me from Twitter. A gentleman named David Johnathan Ross had posted an image of some things that he had done, and they looked like this. They are little tiny font books. And I was so fascinated by them. This one is called Font of the Month Club where he actually produces this every month, and he is a font designer. He's a typographer. And this is the way he showcases the work that he has. In fact, he told me that these have become so popular, they've replaced his business cards. Think about that. He's using them as a sample of his work. That's perfect. They become his business card. Also perfect.
They also are kind of an interesting printing process. The team that actually prints this is called the Collective Copiers in Amherst, and Collective Copiers is a worker-owned company. They specialize in doing all sorts of things from books to brochures. They'll do direct marketing. Any kind of printing that you want. Their technology is, in this case, a Xerox Versant 80, but they also work with Xerox Color 560 and a Xerox D110. So nice technology. Cut sheet technology. Great color technology. Very versatile in terms of the paper stock. And this is really very nice paper stock. The original design idea, David says that he got it from a woman called Tania Raposo, who is another typographer, and he just ran with it. He thought it would give him sort of a leg up in a way to promote what he does.
So it takes a little bit of work to do something this small. You don't just print on a sheet of paper and fold it and toss it out the door. It actually takes hand folding because of the size and because of the finishing requirements. It won't go through their standard finishing equipment. Now, if you're looking for something distinctive and you do something that lends itself to being small, this is a really cool idea. So I want to thank David Johnathan Ross, DJR, for sending this over. I'll recommend his fonts. I thought they absolutely were nicely done. I really liked them. And if you were the owner of some sort of technology or some sort of print sample that is really cool and unique, we'd certainly love to see it here at Print Sample TV. I'm Pat McGrew. This is Print Sample TV. We hope you'll come back for another edition. John's Company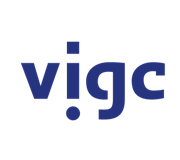 Vigc Company John's Company John's Company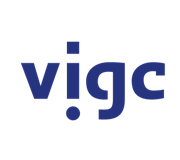 Vigc Company John's Company John's Company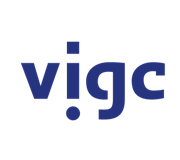 Vigc Company John's Company