Most people would probably answer "no" to this question – however, think about the applications possible if you start doing it! In this Print Sample TV episode,​ your host Pat McGrew tell you about the amazing possibilities.
Hi, I'm Pat McGrew. Welcome back to Print Sample TV. This time we have something a little different, not printed on paper. This time we're gonna talk about printing on board, printing on some interesting other substrates, and even doing it personally.
So this sample is from Ricoh. Ricoh recently introduced their pro-t7210. And the pro-t7210 has some really interesting opportunities for printers who buy it because not only can you print on traditional substrates, but with the right configuration you can print on things you might never have thought of in your life. I know I never really thought about printing on plywood, and yet here it is.
Now interestingly, their sample prints a wood pattern on wood, but it does a really great job. So if you think about applications like cabinetry and tables where, very often, things are laminated on top. I think one of the opportunities here is to actually print those surfaces directly. This is being done as a coaster. If you think about all the opportunities to print on what are really rigid substrates. Very often digital printing devices have trouble with that because of the rigidity of the substrate. And the Ricoh pro-t7210 doesn't have that problem.
Now the very cool thing about doing this with a digital device, it allows you to do more than just print something, print a static file. It does mean that you can do variable imaging, and think about the opportunities that that brings.
The nice folks at Ricoh, when we went to their launch event, provided everybody who came with a personalized tag. So it has our initials on the top. Now this could be anything. This could be a cruise ship ID tag. This could be luggage tags. This could be any number of different marketing, tchotchkes, the kinds of things people like to give away to promote their business. It could be a calendar. It could be just about anything, but from a print sample perspective the Ricoh team really did an excellent job of providing a range of things just to give you some things to ponder, and some things to consider.
Now one of the print samples I was not allowed to take away from the show where they introduced the device was a cinder block, a big concrete block. They ran down to the local DIY store. I think they went to the Home Depot in New Orleans, and they bought a block, and they brought back and they just started printing on it, and it was the most fascinating thing I'd seen in a long time, because from a décor perspective it opens up so many opportunities. And yet, without that sample on that show floor it would have never occurred to me that this technology would go so far into the décor space.
So from a print sample perspective of really producing things that show off the real nature of this new Ricoh device. I think the team did a great job. If you're a printer who buys one of these devices now the burden's on you. You're going to want to work with your Ricoh team and make sure they help you create the kinds of samples that will help you really showcase the capabilities of this press, because they're not gonna be your average print sample. You're going to need to take a little bit more time, a little bit more effort.
So good job, Ricoh, on the samples for the Ricoh pro-t7210. Thank you very much for the luggage tag, and we'll see you on another episode of Print Sample TV. Keep coming back. John's Company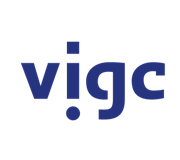 Vigc Company John's Company John's Company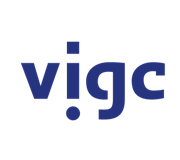 Vigc Company John's Company John's Company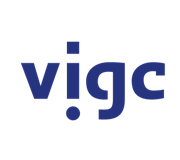 Vigc Company John's Company
Mon September 19th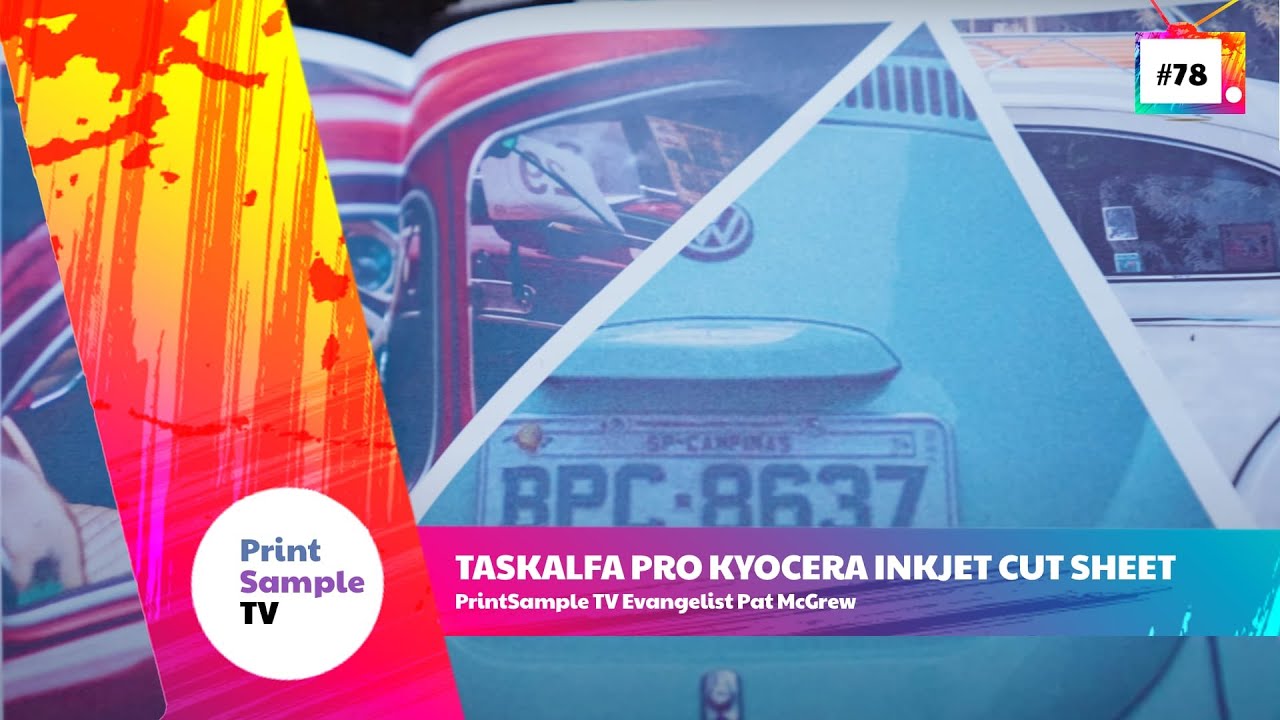 Taskalfa Pro Kyocera Inkjet Cut sheet · Pat ...
The Kyocera Taskalfa Pro is a cut sheet inkjet device that looks pretty much like the toner-based printers you may already have. In this Print Sample TV edition, your host Pat McGrew explains why she believes the Taskalfa Pro is worth a closer look. She likes the look, she likes the footprint, and she likes the cost of inkjet vs. toner. So dig in and learn more!