In this Print Sample TV episode, Pat McGrew shows a really interesting print sample produced with print heads from Xaar using a technology called High Laydown. The effect is similar to raised ink, but done digitally – either online, near online or offline. Using UV and layered ink the print sample becomes tactile in its appearance.
Really cool.
Pat McGrew appears courtesy of Keypoint Intelligence
Hi I'm Pat McGrew, and welcome back to another edition of Print Sample TV. This snippet we have for you this time is from an interesting technology firm Xaar. Now Xaar is known for making print heads, and they recently released their 1,003 and their 2,001 plus print heads. To do something really quite interesting. They call it high lay down technology.
To really illustrate what they can do they created this really nice print sample for people to takeaway. Now this is one I picked up at Label Expo in Brussels, but they use this quite frequently at shows. What I really liked about it is that it meets all the briefs for not only showing what the technology can do, and showing a range of things, but also kind of running you through some thought processes. Yeah, you could use it for a label like they show in the front, or you could use it just to create some really great textures, or you could use it to outline marketing collateral and really highlight different aspects of labels or just overall design elements.
Now, with the Xaar high lay down technology, this is usually a post process. So showing print samples relies on a two step process. First they have to get the piece printed. The nice thing about the Xaar technology is that it can be done either in line with the ZAR heads mounted at the end of the production line, or it can be done as an offline process, or even by an independent finisher.
They do a great job of telling that story at Xaar, and in the end I think what I took away from the print samples that they created is that they're there to help printers up their game. So if you are a printer, and you're looking for something that will differentiate the print that you can offer to your clients, certainly looking at something like the Xaar high lay down technology is something that would definitely be worth your time to investigate.
If you are a printer who hasn't really looked at print enhancement, this is the time to be doing it, because this is going to become the next competitive front for printers as we start making the road to droop over the next couple of years.
So that's the Xaar high lay down technology. We hope that you'll take a look at it at the next trade show that you go to, and we'll keep up to date with it as we see other really cool samples coming along. I'm Pat McGrew, this is Print Sample TV. We hope you'll come back for another edition. John's Company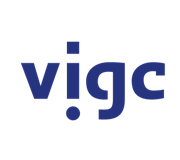 Vigc Company John's Company John's Company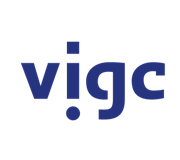 Vigc Company John's Company John's Company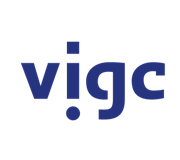 Vigc Company John's Company