Print Sample TV is a brand new online TV-channel featuring Pat McGrew. Pat McGrew has been a public person for years in the printing industry and known for her passion for print, workflow, network and many more things.
Print Sample TV is the newest venture on Pat McGrews CV and here she will share not only print samples but also how they are made, on what substrates, and, of course, when allowed also who printed the print sample.
Some of the content will be sponsored and some will be editorial. Regardless of this Pat McGrew will share her opinion and with her professionalism give you the insight that can inspire you to sell more print.
Pat McGrew is, of course, still Director with Keypoint Intelligence, and active woman in many different projects so this is just one more on her long list of truly great ventures.
We at INKISH are SO proud that we are working with Pat McGrew on this project. This is a non-exclusive collaboration meaning that everybody should share the content from Print Sample TV and ensure a wide spread to the joy and benefit of the printing industry.
We expect to release a new Print Sample TV episode once a week. Stay tuned and please submit your print samples using this form: http://www.inkish.tv/Sponsor/PrintSampleTV.aspx where you also can see terms, prices, conditions, etc.
Thank you for your support.
Pat McGrew appears courtesy of Keypoint Intelligence
Hi. I'm Pat McGrew and this is Print Sample TV. Welcome to a new idea, to a new concept. Print Sample TV is designed to tell stories about print samples.
Print samples come in a lot of flavors. They are sometimes produced by hardware vendors to show off their technology. Sometimes they're produced by software vendors, again, to show off their technology. Sometimes they're produced by printing companies to show off their capabilities.
Over the course of our upcoming episodes we hope to showcase all of those different types of print samples, flat print samples, direct mail print samples, label print samples, posters, boxes, digital corrugated, digital folding carton, folding carton and corrugated produced through traditional means. We want to show digital textiles. We would love to show things that are new and unique.
The challenge with print sample TV is that I need your help. You'll see us posting on the website about how to send us print samples. We hope you'll take a look and understand what the opportunity is there.
We also hope that if you see a really cool print sample you'll drop a note and let us know where to find it because we believe that there are new print samples, really cool stories, constantly being created. It's an evolving world that we live in and we want to share it.
Why do we want to share it? Because the more you know about what's out there, what's really cool, what's working for other printers, for other vendors, the better you can do in creating your print samples. Make a better world for all of us. You're in print.
We hope you'll join us for future episodes of Print Sample TV. It's going to be a lot of fun. John's Company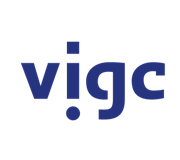 Vigc Company John's Company John's Company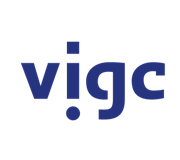 Vigc Company John's Company John's Company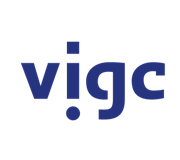 Vigc Company John's Company