In this Print Sample TV episode, your host Pat McGrew showcase a print sample ordered by herself. It's a book where the content is printed on an HP T-350 printer and the cover on an HP Indigo printer. The book was printed by Hudson Printing and the point in this film is to remember using your daily work for samples to future customers. Not all print samples have to be "over the edge" to be representative for the value of print.
If you have Print Samples we would LOVE to hear from you. You can submit your print sample here:
http://inkish.tv/Sponsor/PrintSampleTV-(1).aspx
Pat McGrew appears courtesy of Keypoint Intelligence
Hi I'm Pat Mcgrew, welcome back to another edition of Print Sample TV. The snippet we have today was produced in Salt Lake City by Hudson Printing, who are some of my favorite printers. They've done a lot of work for me over the years and every once in awhile, you just discover that they've printed something really cool and in this case, they were willing to share it with me. They printed this catalog. Now, when you think of catalogs, you may think of things that are smaller or things that are light weight. This thing is actually quite thick, and I promise you this thing feels like it weights two or three pounds all by itself. It's just an absolutely amazing piece printed on some lovely GPA paper.
The design of this catalog is absolutely brilliant. It shows off everything that an HP Indigo can do with heavyweight paper. It's beautifully color managed. It's beautifully printed. It's beautifully bound. You see it has this wrap around folder type of binding. But it also has sort of secret pieces on the inside that fold out. And it just absolutely fascinated me from a design perspective.
Now the interesting thing is, this really is a catalog. If the folks at Black Diamond send this to you, they are hoping that you will buy their stuff. And they are a provider of luxury mountaineering and outdoor pieces. From the perspective of Hudson Printing, this is a big job for them to do, because there are so many interesting finishing challenges that go along with this paper.
One of the things they told me is that the paper is actually 130 pound cover weight GPA for the cover and all of the fold outs are 80 pound text weight, with the rest of the body being 100 pound. That's a lot of variation in terms of how they need to manage the paper and work with the paper to bind it. It's this kind of thing that if you're a printer, and you do a piece like this, you need to make sure that this becomes part of the print sample story that you tell to your customers. Your sales team should know about work like this when you're doing it. Not just the guy who sold the job, but everybody in the shop should be aware of it, because your ability to produce something like this can really be a differentiator when you're talking to brand owners, luxury good manufacturers. And in the case of Black Diamond, this is a job that they've done with Hudson before. They know the capabilities and they know the quality that they're going to get. I just thought that it spoke volumes about the team at Hudson, that they are able to produce this in the volume that they do for the price point that they do. And I'm not going to share the price point, but I do know it.
I'm Pat Mcgrew. This is Print Sample TV.we hope you'll come back for another edition real soon. John's Company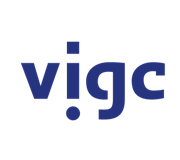 Vigc Company John's Company John's Company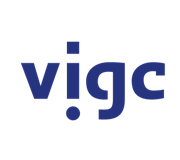 Vigc Company John's Company John's Company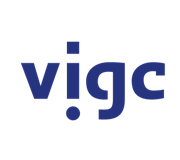 Vigc Company John's Company