Pat McGrew has an energy level higher than most. Not only her full-time for Keypoint Intelligence, the host of her "Is Print Dead?" podcast, host here on Print Sample TV – but also owner of several restaurants in the Denver area – and why not use this opportunity to show how digital print can be used on synthetic substrates to produce menu cards that can be put into the dishwasher?
Well – here you can watch, Like, and Share the episode that gives you this info!
Hi, I'm Pat McGrew. Welcome to Print Sample TV. It's time for another short snippet about really cool print samples. So this time, I'm bringing sort of a personal story, because I'm going to tell you the story of this menu. If you think about restaurant menus in general, they come in several kinds. You get some that are big books that are encased in plastic. Sometimes you get just a piece of paper, and sometimes you get just a wallboard.
I happen to own a restaurant with my son, and we decided that we wanted to take our love of print and turn it into a menu that would actually be a little different than you normally see. We were able to partner with our team at Cisco, our food supplier, and one of their suppliers, TeraSlate, to create our menu. So this is the menu for Sideways Sports Lounge.
You'll see that this is really heavy printing. It's very dark background, some pops of light, but the really interesting thing here is not our menu, which is great, but it's actually the paper. The paper's called TeraSlate. This was printed on a Xerox Igen, so printed on a nice, digital printer and the nice thing about TeraSlate is that it's waterproof. We know this because we dipped it into water to make sure that it was, after it was printed.
We also dipped it in our barbecue sauce because very often greasy things will get onto a menu, and stick and make the menu something you don't want to keep in your restaurant. If you've been to restaurants, you've probably had that experience. Well, we dipped this one into barbecue sauce, and it didn't take the print off. We were just really impressed. This is a ten mil TeraSlate. It is a digitally compatible synthetic kind of substrate that opens an awful lot of doors.
So it happens in this case, TeraSlate, who make the paper, were actually the printer. They actually have the business of printing restaurant menus, but the paper is actually for sale to anyone who wants to buy it from them. So if you're a printer looking for a really cool way to reach out to a restaurant community, or in fact any community where having something that's tear resistant, that's water resistant, that is sort of grease resistant, would give you an advantage. Let's put it that way.
I can really recommend TeraSlate because we've been using it now for a year, and it's a really fabulous substrate. We are originally bought a block of menus assuming that probably in six months we would have to redo all of them. We very deliberately didn't make changes to the menu, figuring that the menu would have to change, we'd get them reprinted. This menu is a year old. Everyone that we originally put out in the restaurant one year ago is still sitting in the restaurant today and we've not replaced any of them.
So the good news is, that it's really tear resistant and resistant to all sorts of the things that happen in restaurants. The bad news for us is now we have to decide when we're actually going to print the new ones. But, it's a good problem to have. So, I'm Pat McGrew for Print Sample TV. Hope you're enjoyed this episode. Hope you'll keep on coming back for more. John's Company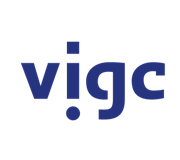 Vigc Company John's Company John's Company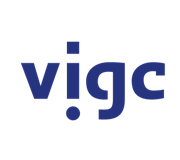 Vigc Company John's Company John's Company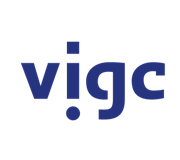 Vigc Company John's Company
Mon September 19th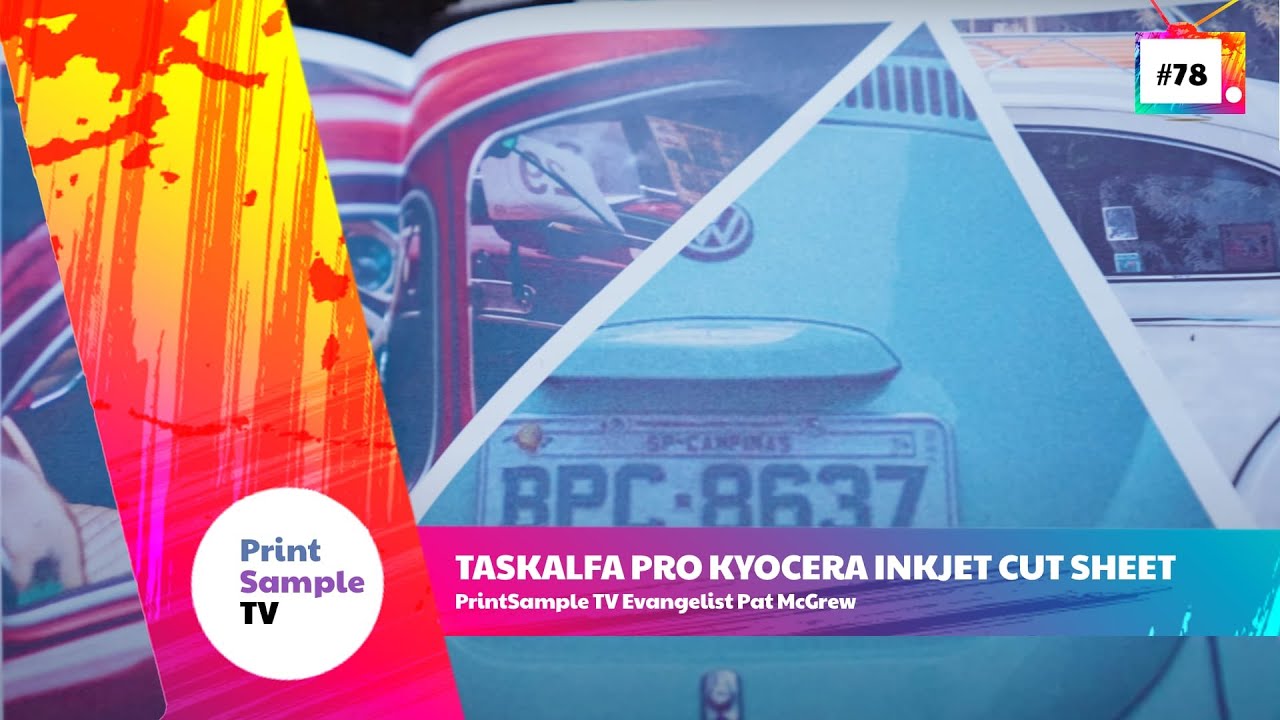 Taskalfa Pro Kyocera Inkjet Cut sheet · Pat ...
The Kyocera Taskalfa Pro is a cut sheet inkjet device that looks pretty much like the toner-based printers you may already have. In this Print Sample TV edition, your host Pat McGrew explains why she believes the Taskalfa Pro is worth a closer look. She likes the look, she likes the footprint, and she likes the cost of inkjet vs. toner. So dig in and learn more!