Print Sample TV is about engaging with end-users, printers, and brand owners and if you look at the cool samples that are presented by Mat McGrew in this episode of Print Sample TV, to into you clearly see some great examples made on an Indigo printer from HP. Mobile Phone Covers, Labels, and even flexible packaging materials are what you find in this episode. This episode should really grow your offerings and find new customers. Enjoy!
Pat McGrew appears courtesy of Keypoint Intelligence
Hi, I'm Pat McGrew. Welcome back to Print Sample TV.
We have some snippets this time from the world of labels and packaging. In labels and packaging, print samples are bound. You see them everywhere. Very often, they're constructed to really show off the capabilities of the press. They don't always tell a story, but sometimes, they do.
I was recently at an HP event, where they were able to assemble a series of print samples that really showed off their technology. They don't particularly have a story to tie in together, but the samples were so nicely done, that you almost don't care.
So they did a really nice telephone cover. Now, if you're in the printing industry, you might not think about telephone covers as an opportunity, but if you are in the printing industry, and you are the owner of HP Indigo technology, you might talk to them about being able to produce this type of print sample.The advantage of being able to get into the production of customized covers is that it can really expand your promotional capabilities.
Supporting trade shows, supporting marketing campaigns, with this type of sample, can be really quite interesting. It can be a differentiator. The other thing that they showed us were some, just really brilliant pieces that were done, very dark stock, embossed with the clear coat, and with the gold, as well as some raised clear coat here, in this part of the label.
These types of samples help printers really understand what the capabilities will be. So, again, think about luxury packaging. Wouldn't you love the ability to print on dark stocks, to add clear coats on top? This is particularly done with the HP GEM technology, and it's a technology that really opens up a lot of doors, if you're an existing HP Indigo customer, or a future one.
The other thing they were showing to us were some things that you would think of as flexible packaging. And what I really liked about this flexible packaging, you can see that it's got the white ink, and it's printed on a very dark background. It's got, just a nice weight to it, nice feel to it, and as a takeaway, that you could then turn around and show to potential customers. They did a really nice job of showing the options and possibilities.
They also were showing us some of the things that they can do on some unusual stocks. This one is a holder for vegan jerky. Again, this is a Flex-pack kind of thing, but, very nice texture, very nice styling, and very nice way of showing how nutrition information could be added to it, and still create a really nice luxury package.
The last thing that they showed us was what is really a folding carton box, and this is something that, today, almost any printer who has a modern digital press can produce folding carton. The paper manufacturers have done a great job at expanding the range of the papers that they have. Few have access to the right size, and kind of, cutting and finishing.
You can be in the folding carton business, too, and because folding carton runs are coming down to such small run lengths, this could be a way to expand your business, if you're in the printing business. So, in this case, this is just a very nicely done, sort of square box. The dielines for things like this are available on the Internet, or from your finishing providers. The printing is really done nicely, and it, again, tells a really nice story.
So, in terms of providing an array of print samples to demonstrate print technologies, we think HP and the Indigo team did a really great job on this one. We look forward to seeing some of the new things, as they come to more shows, with some new technology. We hope you'll come back for the next edition of Print Sample TV. I'm Pat McGrew. John's Company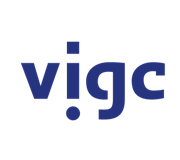 Vigc Company John's Company John's Company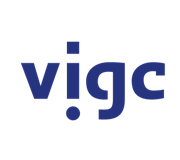 Vigc Company John's Company John's Company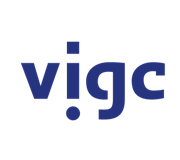 Vigc Company John's Company