In this episode of Print Sample TV Pat McGrew takes a look at a nice campaign made by Canon. The print is made on various substrated printed on their inkjet cut-sheet printer i300. Rather than showing print from a real customer Canon are showcasing different applications on an arbitrary beach resort called Paradise Beach Resort and this is actually a very creative approach – and by the way – a similar approach to the printed retail store Canon showcased at Argos Inspiration Days in Brussels.
In our opinion, this is a great way to inspire printers to sell more print.
Enjoy.
Pat McGrew appears courtesy of Keypoint Intelligence
Hi, I'm Pat McGrew. Welcome back to another edition of Print Sample TV. This time we're going to do some short snippets about print samples collected from the Exploration 18 trade show in Orlando. This time they're from Canon, and Canon also did a brilliant job of laying out their print samples at the exhibition space at Exploration 18. They did it a little bit differently. They wanted to showcase their i300 cut sheet inkjet printer.
To do that, instead of bringing a lot of one-offs samples that show different kinds of paper and different levels of saturation, they actually created a campaign. This one's called Paradise Beach Resort. It does a really great job of walking through the process of onboarding someone who is going to the resort for the first time. So, of course, you'd want your brochure, and you'd want your brochure to be spectacular.
This one is printed on a really lovely Verso gloss stock. It's finished with a BLM 600 or a CP board. It's got your basic staple bind finishing. But if you look at the quality, they did a great job of color managing the images, and they gave you the experience of really going to a beach resort and trying to engage and identify the kinds of things you might want to do. When you go to a resort usually somebody meets you at the resort and says, "Hi my name is and I'm your ambassador, or I'm the person you should come and talk to."
They created a really great business card, and they did a nice job. Again, not just a plain business card, but one that shows all the possibilities that a business card could be. In addition to having all the relevant information on the front, they do a nice job of giving you some snippets of scene and life at the beach resort. And give you a little bit of guidance on where to go for help. Great business card. Very nice ad. This one is done also one of Verso blazer paper, and it's an 80 pound card stock. It feels really nice and holds the ink really well.
The other thing that you might want to do is go eat. Many people when they go to a resort want to go eat. This time we have a menu, and the menu is printed also on this cover stock. It's a very nice stock. It does a really great job of holding the ink, nice gloss, and it lays out … Again, it's a real menu. You almost want to go eat here. But it gives you the whole experience of being at the beach resort and trying to identify what to do. They went a little bit further than that.
They actually created some really nice cards. These are cards that are post cards, that can be sent back. They have a number of different images on them. They just do a very nice job, again of demonstrating what you can do with an i300. You may not be running a beach resort, but perhaps you have other businesses that would lend themselves to having different kinds of marketing collateral that the i300 would be perfect for.
Finally, they did a very nice job of also showing what letter stock looks like on the i300. This is very special letter stock. This is from Relyco. It not only gives you the space to print a letter, a welcome letter, but it also has these tear off ID cards that are just a really nice add. It's a really nice stock. Why is that important? Because it shows that the i300 can not only take sort of flat plain stock, but it can also take a specialty stock.
From the standpoint of putting together just a really great story, this met all the brief of creating a print sample that not only shows off the machine, but tells a story and opens up possibilities for any of the printers who are i300 customers. Or frankly customers of any other digital technology. I'm Pat McGrew. This has been Print Sample TV. We hope you'll come back for another edition real soon. John's Company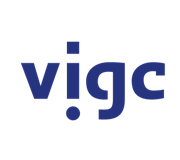 Vigc Company John's Company John's Company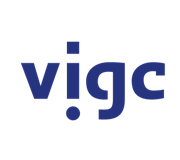 Vigc Company John's Company John's Company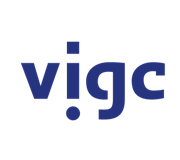 Vigc Company John's Company