Pat McGrew is once again your dedicated host on Print Sample TV and this time she is excited about a print sample that was SPECIFICALLY produced to her by HP. The print sample itself may be quite simple and based on a children's story, but with personalization and a call-out to think different, this print sample should inspire your business and how you can get more customers on your own. Take a look and remember to share if you like Print Sample TV.
If you have Print Samples we would LOVE to hear from you. You can submit your print sample here:
http://inkish.tv/Sponsor/PrintSampleT…
Pat McGrew appears courtesy of Keypoint Intelligence
Links:
www.hp.com
Hi I'm Pat McGrew, welcome back to Print Sample TV. Today's snippet is from HP Indigo. It's a result of a trip that I made to Israel in the first quarter of 2018, where they were introducing a lot of new technology. And of course the challenge with introducing new technology is that you wanna show some really unique print sample, and the challenge that HP always has is that they have this amazing print technology that can do variable data printing, but it's hard to kind of design something that's really going to show it off.
This time they came up with something that I thought was a really brilliant print sample. It's the kind of thing that works when you know who you're going to be giving that print sample to. And in this case they knew all the people who had been invited to attend. And so this one is actually personalized with my name, the hashtag on the bottom is FlyWithPatricia Corcoran, which is my first and my middle name. And it's inviting me to think different. But it's done in a form of a children's story book, which I thought … When you think about print samples, it's something that it takes a lot of time and effort. This isn't something that they dreamed up and executed over the course of a day or two.
And it's the story of Patricia, who is a chocolatier and she loves selling her chocolate, but she runs into a problem when a big company moves in across the street, a big brand of chocolatiers moves in across the street. And she really thinks her days as a chocolatier might be done, but then she starts to think different. And then she starts to think different, she comes up with the idea of turning her candy wrappers into little pieces of origami. And in the end, she ends up creating a whole new business for herself.
Now the moral to the story here, of course HP wants us to think different, but I'd like you to think different about the print samples that you're creating. If you were doing open houses and events, this type of print sample is the perfect thing to add to your array of print samples that you develop for those events. It's not hard to come up with a story. This one is actually pretty simple. In fact, if you go out on the internet, you can find any number of licensable children's stories, or short stories that you can bring to your design team. And have them create some illustrations, or work with a contract freelance designer, who can create the entire piece for you, from beginning to end. But do we think about that personalization aspect of it? Because from a print sample perspective, I'm keeping this one. It sits on my desk. I look at it all the time. And if I were a brand owner or a print buyer, this would be a constant reminder to me of what I could do with this kind of print technology.
It's beautifully printed, beautifully color managed, beautifully finished. It does everything that you want a print sample to do. So that's my snippet for today. I'm Pat McGrew, this is Print Sample TV. We hope you'll come back for another edition. John's Company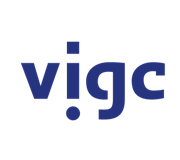 Vigc Company John's Company John's Company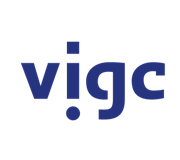 Vigc Company John's Company John's Company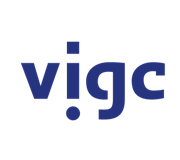 Vigc Company John's Company