Oliver Luedtke is the European Marketing Director for Kornit Europe GmbH. At Fespa 2018 in Berlin, we got the chance to talk to him about the huge potential he sees in digitally printed textile. Kornit produces textile printers able to print on practically every textile without priming and with waterbased and organic inks. The potential is huge and Oliver Luedtke explains that the potential to use digital technology to the greater good for the world from an environmental perspective is now a possibility. Enjoy the film.
It's a good topic to connect to the world, actually, because everybody needs clothing in the one form or another. So talking about the world means we're talking about the seven billion customers that we potentially have, or end users, let's say. And it is an industry segment, let's say, that has a sort of relevance to everybody. It consumes a lot of natural resources, in traditional ways textiles are done, it's even a very polluting process. The textile industry is the second most polluting industry in the world. I'm not sure if you realized that.
Yeah.
And there was some documentaries, like RiverBlue, that showed you how things were done in India, or Bangladesh, that do not really work out nicely for the rivers, for the environment, and a few other things. So it has a pretty significant relevance on the global scale.
So the digital economics in textile printing are the same like with any other digital printing method. In the established, or the conventional methods, you always need to make a form, or a screen, or a printed plate. It's exact the same thing in textile printing. So when you want to print on garments, let's say, you need to make a printing screen. You have initial cost for making the screen, for the set up, so you spent like 200, 300 bucks before you even have printed a single shirt.
And digital does away with all of that. You start right away, load the textile to the printer, print, print, print, of course, digital textile printing ink is more expensive than screen ink. Screen ink hardly costs anything, right? And let's say printing on a garment, in a digital process, we are talking about cost per print of 35, 50, 60 cents, depending on the design, and the size, and the amount of ink, and you have to spread even point where after 300, 400, 500 prints. It will be more economic to work with a traditional conventional method.
It's moving all the time because we are trying to push it out. So talking about some of the innovations that we offer in the booth, one of those innovations, it's what we call HD technology, which we have in our direct to garment systems. And in this latest generation of systems, we reducing the ink consumption by 30 to 50 percent, compared the the previous system generation, which translates because the ink price stays the same, which translates into a 30 to 50 percent reduced cost per print. So it pushes out the break even point all the time when people have it in their minds, like 200, 300, before. Now we are pushing it more to 400, 500, 600.
There's a number of market trends that we see. So the run lengths are getting shorter. Like in any other area of printing right now, it's exactly the same with fashion and apparel and garments. Then people have a requirement for immediate gratification. Nobody is going to wait two or three weeks until stuff comes back from Asia. People want it now, and production needs to move closer to where the consumer is. It's a very important trend. And of course, it can be very diverse.
We are having big successes right now with the eCommerce guys. For example, the product like the Allegro, like we see here. It's a water based pigment printing solution which means the fabrics are cured by means of hot air drying. So you don't need to steam, you don't need to wash, it's not like in reactive printing. All you need you can put in a working space of seven by ten meters, let's say, and that makes it very easy and attractive for the online guys that might already have a number of other products, like personalized coffee mugs, business cards, that sort of thing, to add a textile production facility to their product offering.
So because of the digital economics, let's say, that are described in the beginning, if you want to print like 100,000 shirts with the same design, of course, you would still go with screen printing. But again, we are trying to push out this break even point, and the boundaries, and make digital competitive against screen printing all the time. That's an important component, and we want to get into those screen printers which are facing a situation where they have like an average run length of 150, let's say. It's getting shorter and shorter, and even in an established market like Germany, you have four or five players, garment decorators, that still produce like 20, 30,000 garments everyday. And they have a fair share of jobs that are not really suitable for analog or conventional production, and there we want to get in.
So every screen printer, for example, it has two, three carousels. Has an economic reasons likely to add to the digital production unit. So that's one element, get into those screen printing accounts. The other one is eCommerce, individualization, online store for homestead sort of things, but also, other market areas that of course we are in the process of getting into are high fashion production, interior decoration. Pigment printing, as you can imagine, is a great technology for everything that's exposed to UV light.
Kornit is a great application. Our process water based, it has GOTS certification, it has ECOTECH certification. Kornit products are suitable for everything that's coming close to your skin. This is where we want to get, even if maybe you need to pay 20, 30 cents more per square meter, but it's high quality production method.
So on the direct to garment side, we really start small with the product that we call the Breeze. The is right for everybody who has 30, 40, 50 garments or more in a day, to produce. So let's say it's not really copy shop equipment, but any serious garment decorator, and there are more of them than you would think, but let's say there was a hard core of 400, 500 garment decorators which would have a specific use for this kind of technology that we offer. And it multiples by the number of European countries that you have. So screen printers, garment decorators, professional industrial scale, this is what we are looking for.
Then you have the really big guys, the online guys, that are producing in the range of 1,000, 2,000 garments per day. And again, there are some really large scale garment decorators, the big names in every country, that really produce massive, massive quantities. On the other hand, in the roll to roll area, our Allegro product, again, pigment based simple process, it's really for the guys that want to produce customized, individualized product, and could be somebody who is printing large format products anyway, and is looking for a way to expand, or diversify. It could be as well and established producer of textiles, fabrics, who needs a digital variation of his product, or product offering, just because of the dynamics I described. Lower run lengths, things like that.
So it's really startup capital owners, right? Somebody who's looking for a way to start something up, to invest in an eCommerce online business model, and just does not have textile, on the radar, as something to invest in. I think it can be a great addition.
We are a little bit unique in the way we are doing things. The Allegro, the roll to roll system, is really unique product because I'm not aware of anybody else who is using water based pigment ink to the same extent that we are doing it. And it gives you the flexibility that I described, and it's an easy to install product. We are pretty unique because everybody else is either reactive, or acid, or sublimation, or I don't know what. So here, we are unique.
On the entry level side, you have competitive products indeed, which are like desktop kind of printers suitable for quantities up to 20, 30, garments a day. We are above that, and one of our unique selling points, this is definitely worth a mention, you need to pretreat a shirt before you can print it. With any other vendor in the market, it's extra order process. We do it inside the machine. So no need to touch the textile multiple times. Take the shirt from the box, put it in the printer, pretreat internally, print, dry, that's it. John's Company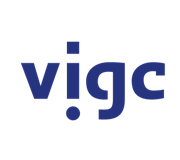 Vigc Company John's Company John's Company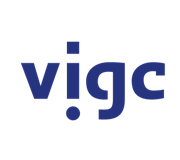 Vigc Company John's Company John's Company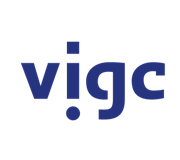 Vigc Company John's Company