Project Peacock Print Fair is honestly one of the best events we have attended and it's a new event, it's a recurring event, and it's just different. Most of the events in the printing industry are directed to the printing companies and are mostly about equipment. Project Peacock Print Fair is an opportunity for the vendors in the printing industry to communicate directly with designers, purchasers, brand-owners, and all the people that influence the purchasing of print.
The show is founded by the Intergalactic Ambassador to the Printerverse Ms. Deborah Corn – and this event was simply stunning. The location at the Angel Orensanz Foundation in NYC was fantastic and with almost 300 attendees and many representing impressive accounts – everybody was I would say both surprised and happy.
INKISH got the chance to test our newest equipment to broadcast live and in this cut-down version you can see what we are capable of doing now – we are thrilled!
Later you will get an official postcard from us – and during the next week's extensive interviews with Tonya Powers from Canon, Mark Subers from NAPCO, Sarah Markfield from APTech, and Donna Covannon from Xeikon – so stay tuned!
Deborah Corn, you are the intergalactic ambassador to the Printerverse. You must be so excited because this is the first time ever there's something called Project Peacock Print Fair. Can you tell our people what this is all about?
Sure. Thank you so much, Morten, and Jan who's filming. He's not going to like it that I mentioned him.
Project Peacock Print Fair is basically a traveling show and tell. There's 10 different manufacturers and paper companies in this room, and are marketing technology. And people get to come here and see samples. They're coming from brands, from advertising agencies, from marketing departments. There's a bunch of printers coming. And everyone's just going listen to two keynote speakers, see two amazing presentations, and then basically have two hours of free roaming to see the latest and greatest print technology to up their marketing game. And that's which it's all about.
How did you come up with this idea? This is another crazy Deborah Corn idea, isn't it?
It is, actually. It came because I'm coming from the advertising agency world, because I was a print customer. Once I started going to events and stuff, I started realizing that there was all this technology that I had never even known about. And then it dawned on me that that was because my printers didn't have it. How was I supposed to learn about it if I didn't go to the events? And print customers and designers don't go to the print shows.
I went to talk to all the manufacturers and I kept saying to them that we really needed to start to talk to the print customers. But it was a little hard to get them onboard, so I was like, "Fine, I'll do it myself."
I started the traveling roadshow, at first, at the advertising agencies and the brands themselves in their conference rooms, and Canon and Domtar and Scodix and a company called Miralupa took a crazy chance on it. We met with over 600 print customers. Once Aetna came knocking and was asking for a Project Peacock presentation, we realized that it was bigger than conference rooms, so Project Peacock Print Fair was born. And of course Peaks, which you film with us.
Yeah, this is Morten again from Project Peacock Print Fair in New York City, and I had the pleasure yesterday evening to meet a very interesting gentleman from my old neighborhood, basically. Can you present yourself?
Sure. My name is Tobias Degsell. Really a neighbor. I'm from Sweden. I used to be the curator for Nobel Prize Museum in Stockholm, and today I run a company called Combiner.
I do four keynote presentations each month in different places of the world, and I never do the same twice.
One of the things that you challenged, actually, the people that are sponsors of this event here, or partners with Deborah Corn. What was it you did, just before the crowd was opened for the doors here?
We did a small creative exercise, where we let the people compete against each other. It was actually not a competition, it was about finding new types of solutions. That's something everyone can do. Creativity is for everyone. It's not for a few percentage of the population, it's for everyone.
That little game, that was also to give them something to think about, wasn't it?
Yeah, it was to give them something to think about. With this small game, you get so many different solutions. That's the beautiful thing. It's also very tactile. You do something with your hands, then you learn with your head.
This evening, you are going to take one of the keynotes.
Yeah, yeah.
Can you reveal a little bit what you are going to talk about?
Yeah. I'm going to speak about the power of collaboration. I'm going to speak about the importance of diversity, and also, the importance of trust. Without trust, no collaboration. That's why so many collaboration things fail, because we don't trust each other.
So, now we are here with Kelly from Domtar Paper. How are you?
I'm doing great. I hope you are.
I am. Of course, I'm with you. I'm here at the fantastic place here in New York City.
It's amazing. Isn't this beautiful?
Yeah.
Can you tell, what is Domtar all about?
We're an uncoated paper manufacturer. We make really beautiful paper that gets used in all sorts of things. Copy paper, coffee table books, magazines, publications. We're pretty big. We cover a lot of area.
When you choose to participate in a show like this, why is it something that is important to you?
Deborah really understand. Deborah Corn and the Printerverse, that there's people that need to be reached, that need to understand and get education as far as equipment goes. Printing equipment, and paper, all the different facets of printing. They're used to be a specification sales force that called all those people,, but not anymore.
She's really filling a need that's out there for paper, and printing, and general industry knowledge. We want to support her whenever she does something like this.
I'm sure she appreciates what you're saying right now.
Oh, she's fabulous. I really think she's done a whole lot for this industry. She's got a lot of plans to do a lot more. We're right there with here, all the way.
Just before we close, do you have some really nice print samples along here?
We do. We have some beautiful print samples. She says she'll turn the lights on in a little while. People can come to the table and take whatever they like, or they can drop a business card and we'll mail them to them.
Now, so Caroline.
Carolina.
Carolina? Oh, that's even more beautiful isn't it? Yeah.
You work … Now, we're interrupted. Sorry, hang on a second here.
Have you been here before, by the way?
Not to this venue, no.
It's a fantastic place.
Beautiful, beautiful. I love how they combined the color of the peacock with the name of the venue, I love it.
Do you think that's on purpose?
I think so.
It is actually because the promotion pictures from here were more like, they were the same colors.
I don't know, it just reminds me of the whole event invitation.
Okay, okay, that's fantastic.
So, Carolina, you're working with production management?
Yes, I'm a senior production manager for FCB Health. Actually, FCB Cure. It's one of their offices in New Jersey.
Okay. Is that a challenge today? I guess you also handle print purchase?
That's what I do is print production, yes.
Is that a challenge for you?
It is not a challenge. I've been doing it for 20 years. I actually enjoy it, it's very versatile. There's always a new project, something different. I love the challenges, in terms of trying to solve problems and figure things out.
That's great. What is your expectations for today?
I am hoping that I'm going to learn something new and innovative. I'm hoping to learn about new paper products, I know there are paper vendors here. I'm here to have a nice time, and just enjoy it with my colleagues.
So, are you here together with some colleagues?
Right now, I'm here by myself, but I'm waiting for my supervisor, and our boss.
Have a good evening, and enjoy yourself.
Thank you. Very nice meeting you.
Nice meeting you too. Thank you.
Fantastic.
I just found Kelly. Kelly is, actually, a favorite of mine. Honestly, you have a legacy that you have to take over from on the next print show, right?
I know. 2019. I'm going to be the new Lady Scan-a-lot, which used to be Deb's mom, up until this year. Big shoes to fill. I'm super excited about it.
I'm really excited about Print 19, and all the things that are going on with Project Peacock. So many good things.
I guess that coming to New York City and having an event like this is just like some icing on the cake, isn't it?
Oh, completely.
I know a lot of these people, so it's great to see people I know. It's great to meet new people. The venue's amazing, I can't wait to see Trish's key note. It's going to be awesome.
We have to stop now. I'll find you later. Thank you.
Thank you. John's Company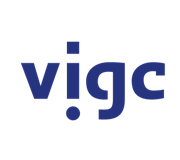 Vigc Company John's Company John's Company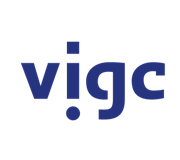 Vigc Company John's Company John's Company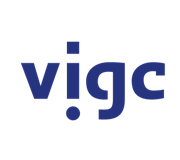 Vigc Company John's Company