In this Print Sample TV episode, host Pat McGrew pushes the envelope – so to speak. With beautiful envelopes from Tension, designers and marketers can take the envelope to a whole other level – simply amazing what's possible.
Challenge yourself and surprise the mailman and the letterbox.
Hi, I'm Pat McGrew. This is another episode of Print Sample TV. This time we're going to talk about envelopes, because in the beginning there was print, and print was good. But sometimes print needs a wrapper in order to travel to the end recipient. Folks at Tension Envelope have put together a really great sample package. Now, normally I'm not a fan of folder based sample packages. I want creativity, but I think they did a really great job of putting together the right story around what Tension Envelope can do. It's not easy, because when we think of envelopes we don't usually think of them as being particularly sexy. But they did a really great job of creating an envelope that actually tells their entire story. In fact, the front of this envelope is all the logos they've had in their 125 year history.
It's great to see the story of the company as well as the product that they can produce, so not only brown paper envelopes. But I particularly love this one. This is a piece for Citi Group. Very foily. It's a window envelope. Think about all the things you can sell, and all the stories that you can tell when you can do this type of work. They have the plastic format envelopes. They have all the paper based envelopes. They want to show that they can do not only foil enhancement, but different size envelopes. They've done a really nice job of showing just the power of the envelope. It's funny, we don't often think about envelopes. We don't often think about the power that they can convey. I think they reminded me that there is this just amazing story to be told, not only with what's in the envelope, but the envelope itself can tell a really great story.
Now, you might be a printer who says, "Well, I just buy my envelopes. I don't really give them a lot of thought. We buy white envelopes, or blue envelopes, or green envelopes, and we stuff things in them. I think this is a really great time in the printing industry to start looking at all the technologies that are available to convey information out to the final consumer, who's receiving the story. In this case, the folks at Tension Envelope did a really amazing job at reminding us just how powerful the envelope itself can be. If you are someone who does print and mail, take a look at Tension, and the other companies like Tension Envelope, who do some really amazing work. You might also look around at the things that you do in your shop. You might have the capability to build your own envelopes, and create unique experiences for your customers. Hope you'll think about it. I'm Pat McGrew. This is Print Sample TV. We hope you'll come back for another episode. John's Company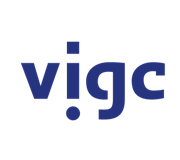 Vigc Company John's Company John's Company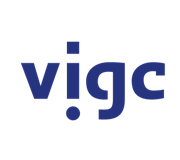 Vigc Company John's Company John's Company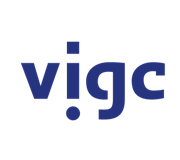 Vigc Company John's Company