MyLabel.de is, as the name indicates, a German label company. In this film, CEO Ralf Bittighöfer talks about his company and his investment in the new Mouvent LB702-UV digital inkjet label press – and it's a good story to learn from. The high quality, the high speed (100 m pr. minutes), and the machine's flexibility are just a few of the KPIs Bittighöfer explains.
This film was part of Learn With Us Inkjet event. It's in German, but with subtitles (as usual) in German, English, French, Spanish, Portuguese, and Dutch!
Enjoy!
First of all, welcome here in the Palatinate.
More precisely in Offenbach near Landau.
Welcome to myLabels.
We are a small company with 12 employees.
We have been in business for 20 years this year.
So we are not only dealing with labels, but in general with the topic of product labeling and identification.
We have a commercial agency for the company cab.
That's all the equipment you see behind me.
This is a manufacturer of label printers and labeling systems.
It is also the biggest in Europe.
It is located very close to us.
The headquarters are here in Karlsruhe.
We make about three and a half million euros in sales.
Half of that is with labels.
And the other part is just as I mentioned, the printers, the labelers, the service, the maintenance.
That's what we do.
myLabels is twenty years old, many things have changed…
Yeah, when you look back at how it was here 20 years ago with label printing.
And you see it today with digital printing.
It's very, very nice to see, and it's also fantastic to see the possibilities that digital printing offers.
We have had our focus on blank labels all along.
And with the new Mouvent machine, we've moved into digital printing.
And now we also have the possibility to offer small and medium runs at a reasonable price.
What criteria did you set before deciding to invest in the Mouvent UV machine?
When we started to look more closely for the machines that would suit us, we quickly became aware of Mouvent.
And so we came to Brussels and saw the machine live for the first time.
And we were amazed at how fast it could work.
With those 100 meters.
That's pretty damn fast.
And then further discussions followed.
And especially with regard to printing costs.
The ink price at Mouvent is very favorable.
So it was clear that it had to continue in this direction.
We then visited Switzerland and took a closer look at the machine at Mouvent's production site.
I remember it clearly.
We had 21 materials in the car, which we took with us and tested there for a day and a half – from morning to night.
And all that made us very confident that this machine is the right one for our needs.
Because narrow widths, a wide variety of materials from PE, PP, PET, PVC, cardboard to textiles all worked right away.
And so we were sure that we could invest and buy the machine.
How was the move into digital for myLabels?
Okay, so the start into digital printing was a bit bumpy.
But we always had the strong backing of Mouvent and the technicians there on site.
I really have to mention that in particular.
All the people at Mouvent are very committed and very motivated.
We were also able to ask questions about all the other aspects, such as prepress and so on.
We have now been able to switch some labels from flexographic printing to the Mouvent press.
Because surprisingly, even with larger and medium quantities, it is very, very good from the cost point of view.
So you can really transfer it and produce it cheaper for the customer, and faster for the customer.
And, of course, we were also able to win new customers.
Someone has also been hired in sales to take care of this new customer base.
We also think that we can be interesting for resellers.
Because due to our size, our costing is very good.
And we can also offer resellers an interesting, competitive price.
How will the investment in Mouvent influence myLabels in the future?
I think we are now very well positioned for the future with this Mouvent machine.
Through the existing conversion machines that we have….
From ABG and now another machine from Protec is coming at the end of February.
With a flexo printing unit and lots of special attachments that we need to produce special labels.
But just in terms of digital printing, it's just been very important for us to position ourselves in the market now.
And to be able to offer these small, medium runs as well.
And since BOBST is also constantly developing this machine.
The progress of the machine could also be seen now in the last few months.
It is very nice.
This clearly shows that BOBST takes this topic very, very seriously.
I am also sure that printing costs in this area will continue to move downwards.
So that the attractiveness of UV inkjet printing in particular will increase more and more.
Because the ROI is achieved much sooner if you invest in this machine.
You see it again and again – the printing costs in flexographic printing are one thing.
But they also have a customer today who wants something quickly, who has a high variety of types.
And that's something they can only cover with this. John's Company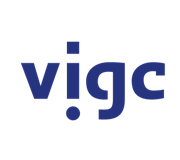 Vigc Company John's Company John's Company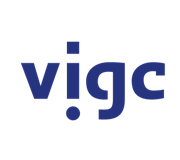 Vigc Company John's Company John's Company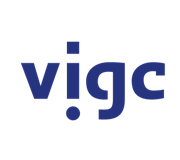 Vigc Company John's Company