For the 8th time, OnPrintShop is exhibiting at Print/GraphExpo and COO Dharmesh Acharya is excited. Web-to-Print is still a hot subject though less represented at Print18 compared to previous years. This doesn't stop COO Dharmesh Acharya to be excited about both the market potential, the future, and of course, the Red Hot Award which was given to the company's newly re-launched Photobook Plugin.
Dharmesh Acharya believes in the market and explains in this video that personalized and photo-based products have a bright future – and we believe him.
Watch, listen​ and share.
We are at PRINT 18. This is our eighth time exhibiting here and we are really excited about this.
We have completely redesigned with the HTML 5 and it's much faster, it much responsive and we have got rid of the old flex technology, so called. So, we are looking forward to exhibit and demo that software here.
We do see that photo products and the personalized products are increasing day to day. I think biggest challenge printers have is to have a personalized order from the customers, so we are trying to solve that technology problem for them so they can onboard more orders of such product. And the best part is, this is integrated into the OnPrintShop so they don't need to reinvest entire thing. They could just add it as an add-on with the OnPrintShop version, and that allows them to cater additional market.
The main differentiator which we provide here is the flexibility of using Photobook along with the standard B2C and B2B products. Typically all other solutions you have to buy different softwares, and then you have a nightmare of putting orders together. So, with us, we have built on top of the existing infrastructure that allows them to run all this offerings under one roof.
Definitely, because Photobook and Calendar are products together, and we have a lot of customers who are only into digital print, photo books, and calendars, and they were looking forward to have something very easier and simpler, and that's what we have put together for them. So we hope even a new customers will take a look at what we have done.
With the workflow systems we have first of all XML and hard folder integration, so any order can be pushed to a third party system. Plus we have various integration with and other workflow systems which are available out of the box. So, as a printing company, if you want to integrate OnPrintShop orders which you receive from the front end and push that into different workflow engines, it is available. And we also provide custom services, so we could build a new integrations to any available third party UPIs.
Exactly. We are 400 plus people software company and we are able to provide end to end customized solutions. And that's what is happening today. Today businesses are getting complex and you need more tools to work in synchronization and harmony. So that's what we provide apart from the basic Web2Print software.
Honestly, now, earlier when we used to come here and exhibit the software, people were skeptical that whether they should go for it or not, whether it's going to work or not. Today, it has become essential. Every company needs a good front end software which allows them to service the customers, allows them to introduce more product. So, we see it OnPrintShop become very essential part, even if you look at the customers we have, they come from all different walks of life. They are small mom and pop shop, to enterprise company, to trade printers, to somebody who is just a print broker. So, all this is possible today because of the Web2Print platform. So we see that's a way to go forward. John's Company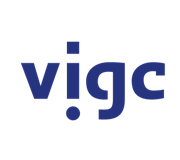 Vigc Company John's Company John's Company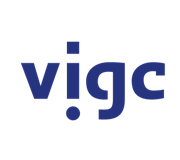 Vigc Company John's Company John's Company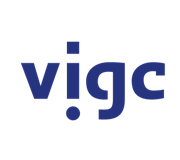 Vigc Company John's Company