Whenever you see a RISO Inkjet printer, you can see how fast it is. Pat McGrew explains in this Print Sample TV episode that she is also pretty satisfied with the result, but even more with the machine's options. Imagine a workflow where envelope and content with variable data are delivered finished and ready to be sent.
We LIKE it.
Hi, I'm Pat McGrew, and this is another episode of Print Sample TV, this time talking about my friends at Riso. One of the things I like about Riso is it's a machine with a great footprint and their new equipment, their ComColor equipment, I just love that print quality on, I love the versatility of the machine, I love the footprint, I love the page size, love a lot of things about it. It is a really great device for an awful lot of different environments.
In the US, we know them as the provider of great equipment into government and a lot of churches, a lot of schools have used the Riso equipment for years. The ComColor really steps the game up a bit. And one of the reasons I wanted to do a Print Sample TV episode on the Riso Solution is because we saw them at Printing United 19 in Dallas, and we're really impressed with how they were telling their story.
They're printing now on one stock that you can actually build a workflow that allows you to print what goes into the inside of the envelope, maybe something like this, maybe a deck page, maybe a bill, a statement, and then print the envelope and have it wrap around the pieces and create a finished mail piece at the end of the workflow.
If you think about a lot of this kind of work, that's a really great workflow. It's time-saving, it eliminates a few touch points, it can really speed up the process. The other thing that it can do, because you can print on both the inside and the outside of the envelope, is it gives you a lot more footprint for telling a story. So, in the case of this example, Auto Workers Coalition, they actually put some information on the backside of the envelope to tell you that there were some actions to be taken.
This could be anything from, "Don't forget to take your ID card out of the inside of the envelope," it could be, "Don't forget to pay your bill," it could be, "Don't forget to come to our open house." It could be any number of things. If you have this type of equipment and you're printing these types of things, and you want to create a really dynamic print sample that people can take away and really understand what you're doing, use the envelope to tell your story, make sure that people understand what all the capabilities are, and make sure that when they take the print sample out of the envelope, it also tells your story.
It has how to contact you, it tells what the equipment is, maybe it gives a little bit of information about how it was created, maybe if you have a specific document composition environment, or there are certain types of files you accept, or you don't accept, put the full story on the print sample. It's not as important that it look identical to a billing statement or a deck page. What's important is that when someone takes this print sample home and they look at it after they've left your stand, that they know what you do, or after they've left your open house, they know what you do and they knew what to come to you for and they know how to prepare for that conversation with you.
Thanks to the guys at Riso for creating a really nice personalized printing experience and wrap-around experience. I think that they did a really great job. Their Standard Printing United was definitely well put together, told a great story. So, we appreciated that. I'm Pat McGrew. This is Print Sample TV. Come back for another episode. John's Company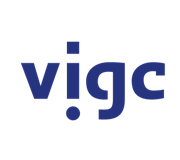 Vigc Company John's Company John's Company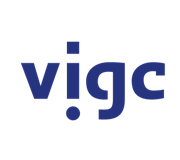 Vigc Company John's Company John's Company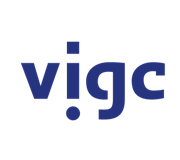 Vigc Company John's Company