For the INKISH NON-EVENT '22, we asked Pat McGrew to talk to editors from around the world to get their perspective on the future of print. You'll hear Alexia Rizzi from Stratego Group in Italy – great insights and perfect questions from Pat McGrew.
Pat: Hi, I'm Pat McGrew with McGrew Group, and I'm here with my friend Alexia Rizzi, who lives in Italy. Alexia, who do you work for, and what area do you cover?
Alexia: I work for Stratego Group, the publishing house of my magazine, ilPoli Grafico. And then I also take care of the Stampa Media.net web portal and the social media, of course.
Thank you for the invitation.
Pat: So Alexia, I wanted to come to you because I follow you, I've worked with you, and I know you oversee the printing industry. So what will your biggest story be when we go into 2023? Is it about the economy? Is it about efficiency? Is it about new machines? What's the big story we'll be following?
Alexia: Okay, before telling the near future story of graphic arts, especially in Italy, of course, we need to describe the landscape in which the story unfolds. Right now, this scenario is critical for several reasons, just as the printer were out of the pandemic and are thinking about reorganizing themself in what we call the new normal post-pandemic.
Other problems knock at the door, such as the energy price increases of gas and electricity due to the war in Ukraine. The difficulty of finding raw materials, such as paper and electronic components, logistical challenges, and increased transportation costs, set the scene.
All of these completely changes the priorities of the Italian printers. In 2021 and 2022, the Italian government made vital tax relief for investment in technology. With this, companies could invest in the newest equipment.
In the last two years, companies have purchased both small and large format digital printers, not only digital but also Offset, Flexo, or whatever they need. And also the latest generations of finishing- and embellishment solutions. The focus is now on the future because we don't know what will happen in process efficiency, waste reduction, energy consumption, automation, and optimization of work in general workflow and bringing back in-house processes formerly outsourced.
Pat: Do you think we'll see consolidations in the printing industry there, with companies buying other companies and merging? Or do you believe that the current players in the market will be able to survive and grow on their own?
Alexia: We had many mergers and acquisitions, especially in Italy. There are big groups and many small companies. I think that the big issue now is the digital transition. I think that especially in the small and medium size PSPs. They need to approach digital but not just digital technology.
Also, digital as a business model and mindset is needed to survive in the market. I think the PSPs that won't do that will have more and more problems in the future. Another issue is, as I told you before, another issue is the problem with the increased cost of energy and labor will decide the survival of companies.
The big groups are pioneers in technology. They merge and become bigger, having the strength to become pioneers and lead the development of digital technology, of technology in general, as partners with the suppliers.
They act in the first line of the development of technology. And so they will have a promising future, I think.
Pat: I was with you earlier this year at Print4All in Milan. Huge show. Very well attended. We saw many printers come with a shopping list of things they wanted to see. Still, we also had PRINTING United in the US a few weeks ago with good attendance and many people with shopping lists. In 2024 we're supposed to have drupa, and my question is; Are these big shows important for printers? Do they want to go to big shows to see equipment and talk to vendors, or would they prefer vendors to visit them?
Alexia: You talked about PRINT4ALL and PRINTING United. I think there was a big excitement to come back to live shows meeting people face to face. I think drupa, for printers worldwide and Italian printers, of course, has always been a technology milestone.
Of course, today, companies, exhibition organizers, vendors, and suppliers communicate. Communication has changed. The umbrella is a hybrid solution, virtual and physical. But indeed, the return of drupa will be attractive to many people.
PRINT4ALL was the first Italian trade show after the pandemic and was a real success. Italians love exhibitions, meeting each other, shaking hands with customers and suppliers, and seeing live technology demonstrations from the supplier's point of view.
PRINTING United EXPO was successful because they waited for the right time to demonstrate the latest technology. I think Drupa will continue to be a point of reference for the global marketing industry.
So as journalists, we love it.
Pat: I love Drupa. I learn so much there. Yes. It's a school. It's like a master's degree. So let's turn a moment to sustainability. I hear it everywhere. I hear that it's essential. Printers have new regulations to follow, but their customers also ask about sustainable practices.
I believe the Brand Revolution Lab you're a part of must have this conversation as well? How important are these initiatives, and how will that change print?
Alexia: The trend of sustainability is growing. There is no doctor for it. The value is included in some PSPs' corporate vision and mission.
The [not audible] is very important and is gaining momentum. Cradle-to-cradle is very interesting, also in Italy. And some choose to be B Corp or to become a benefit company. And this starts to produce also sustainability reports. All this requires essential changes of mentality inside the companies, not just a review of processes, but also another way to manage the company. But of course, the green also represents a more vital competitive driver, especially for the PSP that works with big brands and global publishers because these print buyers require all these green processes.
They require proof. They must know everything about the product and the printing production process. But I think that the green world is still divided into parts.
Pat: So there's room for growth there.
Alexia: We see sustainability as a significant driver.
Pat: And that does not surprise me, right? I expect that. My last question is about predicting the future for all the printers you deal with and the people you work with who are buying that print. What should they be looking for?
Is new digital print and embellishment capability something they should focus on? Should they be looking at elements of print that can use industry 4.0? What should they be looking at to grow over 2022?
Alexia: As we say in Italy, we must look at reality face to face. And to be honest, I think that they are looking for efficiency.
Technology suppliers' strategies are all going in this direction because they offer the market to integrate complete digital lines, hybrid lines, flexibility, and advanced software. Artificial intelligence is applied to software, and I think that all these new technologies are going in the direction of efficiency.
And because the customers need the printer, the market is asking for this now. Even digital machines, the latest generation, are becoming increasingly efficient. They have fewer components, easier management: predictive maintenance, and less waste.
And the mantra also reduces the number of operators needed on the machine. They are not just managing the equipment but also the entire production. The cost of work and energy is growing. PSPs have to cover a lot of costs.
Pat: Do you have the same challenge in Italy that many of the people I talk to have around finding workers to work in the printing companies?
Alexia: Yes. There is a problem extended to the supply chain of graphic arts.
And all printers and suppliers ask for workers specialized in IT and managing equipment. And, it seems that young people aren't attracted to printing. And they are wrong. I say because there is a lot to learn, there is a lot of technologies, there is a lot of opportunity to grow up and to learn a very nice job,
Pat: Wonderful. Alexia, thank you so much for your time. It's been a critical conversation, and hopefully, we'll be able to do this again.
Alexia: Okay. Thank you. Thank you for allowing me to share the vision of the Italian markets now and in the future. And see you soon. Thank you, Pat. John's Company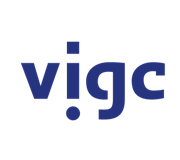 Vigc Company John's Company John's Company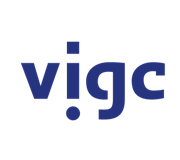 Vigc Company John's Company John's Company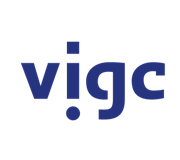 Vigc Company John's Company