Pat McGrew does get the best-looking mails around – just watch this second episode of Print Sample TV with a significant focus on craftsmanship, design, print, and finishing.
What we love about the Print Sample TV episodes is the opportunity to learn and find inspiration. Of course, an envelope with a creative design, a creative substrate, or a creative print will make you look one more time.
Hi, I'm Pat McGrew and this is another edition of Print Sample TV. This time we're talking about something a little different, we're talking about what goes around the things that we print and mail, and talk a little bit about envelopes.
The folks at W+D, they were at PRINT 19. They brought a really lovely set of samples. As you may know, PRINT 19, it was the last edition of The Print Show in Chicago as we know it. So we're really excited to see somebody brings something new and innovative to tell a story. And because they specialize in envelopes and in mailing, they spent a lot of effort on their stand bringing things that they thought people didn't know. And I know I appreciate it.
They tell us here in this envelope that Haptics is the science of touch, and everything that they brought had great touch to it. If you'll notice this little bow out here. Might say, "Well, I can't mail that, it's not a standard rectangle or square envelope." And actually, this is approved by the US Postal Service. You have to check in other countries, everybody has different rules, but now they have approved a bunch of different types of envelopes that have these additional pieces.
The folks at W+D not only have the process for making the envelopes, including the ability to create zip-open invoice, all right, but also the ability to create these envelopes that have these bump-outs. So if you've got a product that you're trying to get noticed, it's a product introduction, it's an enhancement, it's a luxury product, it's the opening of a new restaurant, a new barbershop, a new nail salon, things that stick out in the mail stream, that really catch people's eye when it hits their mailbox, these are really great things. So this technology from W+D is great.
So not only can they do these really unique envelopes that have this great Haptic sense to them, but they also are doing full-color envelope printing. And I think that when you look at how high quality the inkjet that they're using is, you'll really be surprised. This is a really lovely lemon and when you look at it, you know exactly what it is. It's crisp. It's fresh. It actually makes you think of a lemon. I was just really taken with the quality of what W+D brought to the show.
Whatever you are doing for envelope printing today, take a couple steps back and start to think about how you might up the game. Make sure that you're staying aware of all the regulations of your postal service. USPS, Canada Post, Deutsche Post, Australia Post, whoever your postal organization is, they have guidelines for what they will accept and they change constantly. So just because you knew what the regulations were two, three, four years ago doesn't mean, you know what they are today and as more and more of the posts accept sort of unusual shapes and sizes and now this ability to do bump-outs and tip-on, and things that look like post-it notes on top, these are things that can really give your customers a distinct advantage when they're competing for mindshare in the mailbox. Think about the envelope.
I'm Pat McGrew, this is Print Sample TV, come back for another episode. John's Company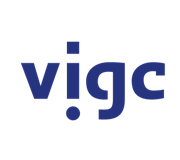 Vigc Company John's Company John's Company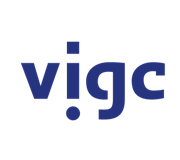 Vigc Company John's Company John's Company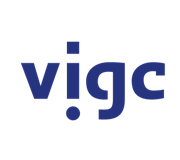 Vigc Company John's Company