One of the things we have found quite exciting in the global inkjet-journey is how the same printheads are utilized so differently with various vendors. Printheads are only one component in delivering a successful printing machine, and in this film, we talk to Head of Sales Erik Van Sloten about the Mouvent technology.
The Mouvent UV-based machines use FujiFilm Samba printheads. Still, the BOBST company has developed inks, drivers, and maybe most importantly, built the printheads into a cluster configuration that ensures speed, quality, and a high degree of flexibility.
Enjoy the film!
I don't believe so much in the story: Digital versus Flexo. I think they are both complementary. And I think successful label customers show this as well. They invest in digital. But they also invest in flexo. 
Where are we? 
Where are we? Yes, that's a good question. First of all, thank you for coming. And welcome in Barcelona. So, yes, we are in Barcelona. We are in the Barcelona Demonstration Center of Mouvent. Part of the BOBST Group. We are based in Switzerland. The headquarters is in Mex. A small village close to Lausanne. And yes, we wanted to serve our customers better. So instead of only having a demo center in Mex, we also extended to the Spanish markets. We have a demo center here in Barcelona. I think also for a lot of other countries, it's very easy to reach. By plane and so on. And we soon will be opening a demo center in Atlanta as well. In the USA. 
For those that don't know, Mouvent is a subsidiary of BOBST right? 
Yes, Mouvent is a BOBST group company. We always say it's the digital competence center of BOBST. So everything that has to do with digital printing, in this case labels, is part of the BOBST Group company. 
Why did BOBST move into the digital area? 
I think digital printing itself, of course, it's kind of a must for every printing company. And labels – of course we have the BOBST MASTER machines from Firenze. There we are already in the label business. I think BOBST is a well-established brand in label printing. And I think also the way your label printing is positioned and the success of digital printing in label printing – it was quite obvious that we would enter there first. So the technology we use at the moment is UV-Inkjet. Of course, we have the water based machine coming as well. So there we really try to differentiate in the market. So I think if you look at the Mouvent machines itself. And you see the one behind me in the background. The LB702. I think: ease of operation. And that's one of the keywords. They look very nice and sleek, in my opinion, at least. So I think operational it is very easy and operator friendly. We run at speeds up to 100 meters per minute. And I think also with the Fuji SAMBA printhead to 1200 x 1200 dpi. We offer one of the highest qualities in the market. So I think if you look at a year ago where we have to BOBST customers with flexo machines. The MASTER M5, the MASTER M6. The conventional flexo machines. They had to go to the competitor to buy a digital press. So now there is BOBST and we can offer our own digital technology. And the customers that value the BOBST brands, they value our services, they want to stay with us. They have now really the opportunity. And not just the opportunity to get in digital, but also to be competitive. So I think we as BOBST Group – we are the only one to have really the competence of all the machines. So you can have a fully equipped flexo press with so many colors that you want. With the in-line embellishment. Or you can have a standalone 701, our entry level machine. Or you can have a 702. Or the all-in-one machine where you combine digital with flexo technology. 
What objectives did you look into when designing the Mouvent machines? 
We were not the first one in the market. So we had a good look at what the market needed. So talking to customers, they say: OK, digital printing right now – until today – it's mainly for ultra short runs. The machines are quite complicated. They need a lot of maintenance. And we wanted to change that. So our machines are very simple. So a few concepts and then we have to close the technology. So all our digital competitor centers, they had it. The conditioning of the ink. The software. How to drive the inks from file till the end of the print – it is just all based in this cluster. And with our own DFE. So the DFE is the front end where you handle the files, including the color management. 
And we must not forget that when we talk about speed its from setup time to finished product, right? 
Absolutely. Absolutely. I think, you know, I always used to call this: the 'catch up game'. You know, in digital printing starts printing. It's a little bit like Usain Bolt, you know? Off the line – he's gone. And then you have this marathon runner. On one moment – he will catch up. You know? That would be flexo. Now if you combine those two in one. And you have the perfect guy that can run the 4000 meters, for example. 4000 linear meters of a [00:04:49]roll [0.0s] as an example. Then I think this is the ideal world. And I think we are close to that. Where you can address a big part of the market. With ultra short setup times. Faster running speed. But then also low maintenance. That is also very important. So you don't want to spend time on color-matching every day or every two hours. You also don't want to clean your machine every Friday. So I think that there inkjet technology has a huge advantage over other technologies. 
Is the question today digital versus analog? 
Depends on the job request a customer has. Everybody thinks: OK a label printer is a label printer. But, you know, after visiting 20 label customers in a month or a week – you find out that they are not the same. You know? They're the same, but they are not the same. So each single customer has a different need based on his market requirements. Based on his customer requirements. And I think digital was playing a role in offering short run capabilities. Now, I think a machine like Mouvent is much more flexible. It's a broader range of applications that you can do. Plus also longer run lengths. I don't believe so much in the story: digital versus flexo. I think they are both complementary. And I think successful label customers show this as well. They invest in digital, but they also invest in flexo. And if you see the way they buy flexo presses or the kind of flexo presses they buy – it's quite different than it was 10 years ago. And the same thing will happen for digital printing. Where customers see: OK, digital printing helped me building my business. Getting rid of my short runs that were not making money on flexo. Now you see the digital printing can do much more for them. And I think that's the essence that every label company is looking for. To offer a complete solution through all the label portfolio. A better solution. So that's why also I think you see customers investing in different technologies. Even in digital technology. Having different technologies next to each other. 
Who are Mouvent's typical customers? 
I think most of the customers that we serve right now, they have already experience in digital printing. So they have already that business. And they're looking for additional capacity. So I think in digital printing – a few years ago, you only could add printing presses. And then you had 10 printing presses or 5 printing presses. And now you can have one printing press. And then you can have a second high capacity printing press. Because these printing presses at the speed of 100 meter, they can easily run one million linear meters per month. So you're in principal looking for customers that already have experience in digital printing. That have the jobs. And who are looking to extend their productivity. To extend their print run length, maybe. To be more competitive in the market. That kind of customers we're mainly looking for. And then with the 701, the small printing press – it's more entry level. It's customers that for one reason didn't get the opportunity or didn't take the opportunity to go in digital printing. And we offer them  – with a very small machine, with a small investment, with the same technology, with the same quality – to step in the Mouvent World. 
Do you think digital will eventually take over the whole label and packaging segment?
Yeah, that's, of course, always the question that you get asked. 
Sorry that we asked. 
No, no, no. It's a difficult question. Because I think you cannot deny that digital is growing, of course. The market share is growing and it will continue growing the market share. I think the label market is also stabilizing. I think that you see now clearly where flexo has its advantages. Where digital has its advantages. Where all in one, the way we call it…Maybe for the viewers: Hybrid. It has his place. And I think that hybrid technology will be much more the future. So I think that customers still want to offer everything to the customer. That you want to do embellishment. That you want to do it in line. But then at the speeds that are really profitable, you know? I don't think that customers longer are looking for speeds that are below 50, 60 meters. So there I see definitely a market trend. And at the moment, digital – where we talk now: 80 up to 100 meters. There you will have the big change. Because then also you can go into in-line printing. In-line finishing. You can do embellishment. And that's why I think our all-in-one printer, the DM5 will be a big success in the future. John's Company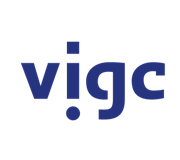 Vigc Company John's Company John's Company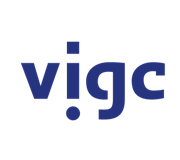 Vigc Company John's Company John's Company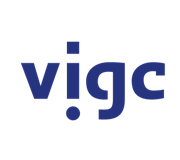 Vigc Company John's Company