One thing that is almost as effective as using almost naked females in your advertising is Direct Mail. It may not be as sexy, but as host Pat McGrew explains in this Print Sample TV episode, Direct Mail is used more and more. There is only one reason, and that's because Direct Mail works. In this film, you will see some of the pieces that Pat McGrew receives in her mailbox. Find your inspiration and serve the market. It's time!
Hi, I'm Pat McGrew. This is Print Sample TV. We wander the world looking for some of the best print samples, but sometimes the best print samples are actually in my mailbox. And, so I decided for this episode, we would bring you some of the things that have turned up in my mailbox in the last few months. Because if you're in a different part of the world or even a different part of the U.S. or Canada, you might see different things in your mailbox than I see in mine, but I might have some ideas for you.
So, no matter what it is you sell or what kind of organizations you serve, you may find that direct mail is more and more interesting to people. We're watching a rise of the use of direct mail marketing. It is true not only in North America, but it is true across Europe and across Asia Pacific as well.
It has some… Direct mail is something that really lost its luster for a little while, but it's back and it's back because it works. It works especially well when it's done in combination with some additional channel, like an online channel, a mobile app.
So, the folks at Office Depot, which is someplace that I shop, they send me coupons that are targeted to me, to the kinds of things I buy. They use the data from their loyalty program, and they do a very nice job of making it interesting. These are tipped on coupons, and this is the kind of thing that could be done for any kind of organization. It can be done short-run, it can be done long-run. So, the technology you use to print digital offset really doesn't matter.
But, think about restaurants and other types of small businesses that might be able to get a little bit of mileage from not only sending direct mail, but sending things that are dimensional and something that someone can peel off and put in their wallet. So, this is something that I watch for when it comes in the mail.
Now, like many people, I have occasionally shopped at Victoria's Secret, and so I am on their mailing list. These people do really rich, luxurious feeling, direct mail marketing. And, in the end, one of the things I'd always recommend is that if you're serving the luxury marketing business, this is something to take a look at for ideas. It's not just the rich photography, it's the really amazingly nice printing and the fact that they're making offers that are targeted to what I buy from them, which always kind of impresses me that they know that.
Now, I am a car person. Some of you know that. And, so AutoZone is a place that I shop. These people also have a loyalty program. And, the reason I'm bringing up loyalty programs is because this is something that any company can have. Any restaurant can have a loyalty program. Any hair salon can ha-… or nail salon can have one.
So, take a look at the way these come apart. These are things that anybody can do. So, no matter where you in the world, if you're working with these kinds of organizations, take a look, from your local petrol people to the people who will deliver you furniture. And, even pieces like this, which came from my bank, which is a host of coupons and offers from local companies.
If you are a printing company, no matter what kind of organization and segment you're serving, there is a direct mail solution for that organization. So, think about it next time you are having a conversation with your clients. And, if you're looking for more ideas, check out all of our episodes of Print Sample TV. I'm Pat McGrew. Come back next time. John's Company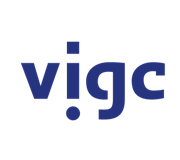 Vigc Company John's Company John's Company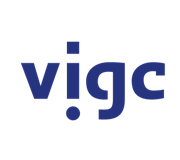 Vigc Company John's Company John's Company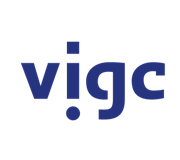 Vigc Company John's Company