Ulf Sunnberg is the second of the 3 persons behind Grakom – the event maker in Stockholm, who is responsible for Grafkom, Grakom I/O and now Print Next.
Actually, Ulf Sunnberg was the founder of Grafkom and the entire concept of sharing knowledge. We, therefore, also tease him asking whether Grafkom originally was a lead generator for Ulf Sunnberg's consultancy business – and of course, this was also the case then – but today Grafkom is turning into a professional business with its own life and identity.
INKISH support the Swedish event and have sent several hours of content from the past five events.
We believe that the values founded in Grafkom are VERY similar to the ones we have with INKISH.
Enjoy!
I think so. Yeah, we are now more than 220 people, so that's a record by at least 40 people. So I am basically a consultant, I work with the print and publishing industry, basically, working with sales, development, and business development, and training. It's very good, and since I'm also a part of the Grafkom Company I obviously have a lot of contacts. So we are like a whole family, so life is fantastic and we're doing a lot of new things all the time. It is a combination obviously, but I think the overall mission with Grafkom was to create an environment where we actually can see that this industry would move forward in a digital age. That was the whole sort of basic idea.
So the whole idea is basically that the more you share, the more you get, and if that works well then you can always sort of build upon that. And that's what we always do all the time, so I think that's the whole philosophy behind Grafkom is actually meet, share knowledge, and inspire others, then you will grow yourself. I think the regional concept hasn't changed much. What we have seen, of course, is the people that are attending that are now more used to the way we actually do things. That has changed, so their attitude and their knowledge. But, of course, we have to work all the time to get more people to come onboard as members in Grafkom and, of course, attending our events. And that takes a lot of time, but it's also worthwhile doing because you can see here, everybody are smiling and they are talking to each other.
Yes, and that's extremely important because in the Nordic countries we are like a family I would say. So we do a lot of business obviously across the boarders, but those are in the Baltic countries, so we view ourselves today more as a Nordic/Baltic organization. But it's only started, so we have to work from the Swedish point of view and go to Norway first and then to the rest. Some of the events that we do, we will do it still in Sweden, and some of the things we will do in Norway will have to be in Norwegian, but when you come to these type of events where we actually trying to get as many customers and friends as we can, then we can do it in English. So it would be a combination of both sort of international in English, and both doing local activities in their native language.
More English, but we need to keep sort of what is unique to each and every country as well, and that's going to be a little bit, of course, of a challenge. But I think we can do that if we have our members working with us. I think depending on how fast we can grow, but I think we can do 45 big events coming next year, 2019, and we will do more focused events like focusing on perhaps how do you work in social media, how do you work in WorkLoad, so that will be in sort of more hands on workshop as well. John's Company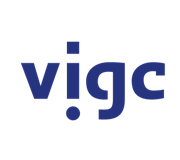 Vigc Company John's Company John's Company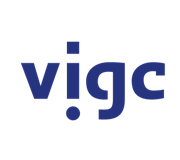 Vigc Company John's Company John's Company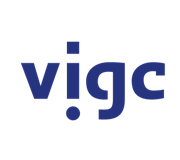 Vigc Company John's Company