Web-to-Print have dominated the headlines in the printing industry for many years now. When the most successful printers in the industry use web-to-print to both grow and earn money even the smaller ones, of course, look into this new segment. Even influencers like Bernd Zipper from Beyond Print/ZipCon has almost made this into a crusade and has recently expressed that most printers will have to use web-to-print as part of their offerings. One of the successful companies in the relatively crowded market is Design'N'Buy, and at the recent PrintPack India, we got the chance to talk to CEO Nidhi Agrawal.
Listen to her. She is one of the pioneers in the web-to-print industry and continues to see growth for both her and the industry.
If I talk about myself, I'm a person who's crazy about technology. Since I completed my education, I wanted to do something that's innovative and that can disrupt in whatever market it's launched into, and that's when I got hold of this concept of Web to Print and I instantly fell in love with the idea. And I knew this is what I'm going to do probably for the rest of my life.
I'm really proud of that because the way we have brought up our team, I mean I started with probably a couple of coders working on an idea. Now I'm a fully grown team of almost eighty people working towards the same cause and reason of bringing this printing industry online. Earlier there was so much resistance. People did not know what it was for them. Now it's opening up, people are realizing the potential and I'm very happy the way it has worked out for all of us.
So since 2008, we have never looked back and we have been innovative solutions again and again. So right from where we entered the market for serving different apparel, printed promos, we are now have a diversified client set where we have promotion printers, straight printers, I mean design franchisees. I mean you cannot think of, our recent innovations are into 3D. So we have put a lot of work into personalized 3D product sales online.
I won't say we were the first movers, but you can say we were one of the early movers into the space. And yes, because you know, I mean if you look ten years back, printing industry was more traditional. People were doing it offline, brick and mortar was the way they were dealing with it. Yes, in last ten years, following the success and what Amazon or online traders have done, I mean people have realized that this is the need of the time. And yes, with the demand the other players are entering into the market and it's getting a lot competitive, but I think what kept us at the top and what kept us moving is the radical innovations which we have been constantly doing on our products and services.
The thing that the franchises will do, balancing our strategy, it's pricing, technology, and service coupled with quality. I mean we have customers who started with us in 2008, and they're still with us after ten years. And we have seen the growth with them. We're a part of their growth.
Yes, definitely seen, now market is very volatile. You will see change coming every year. I mean you have to constantly innovate ways to engage your customers better right? Technology is a tool that you can touch base with the other customers without losing touch with them right? So obviously, technological an and ability to serve their customers 24 by seven because your customers are never off the hook. And with the internet penetration, the way technology is going, I mean countries like maybe Nigeria, Vietnam, or even in African markets, I mean, people are now adopting internet to reach to the audiences which they were not able to. Even, I would say that people are now outsourcing because of this online disruption that has come to the printing industry. They are not only selling locally or in their communities, but they are now selling it outside.
Definitely, in fact, not only those emerging countries, but the developed countries. I mean those are saturated markets, but people are innovating constantly. As I said, I mean 3D is the thing that disrupted the market and I would like to quote one more thing. Is that when Web to Print started, it was more about personalization and replacing probably for jobs and Illustrators so that people can go on the web and personalize. Now, it's going back to making it easy where people can just do the personalization by sending a few details. The system is going to be more intelligent. Artificial intelligence is coming into play so that, probably out of ten things you just need to personalize two. The rest will be actually carried over by the system from your log in and your done.
We don't sell our software and solutions through customers. We ask them what your requirements are and they are open to customize our solutions to what they need. So our customers, because of that have really lean acceptance or onboarding because they get a solution that is exactly how they want to run it, not what we want them to run it. So that makes adoption easy and that's our forte. John's Company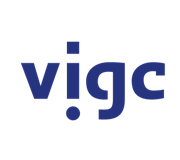 Vigc Company John's Company John's Company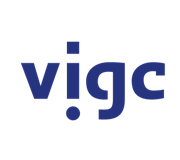 Vigc Company John's Company John's Company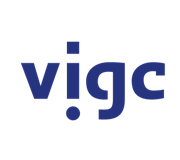 Vigc Company John's Company
Tue November 14th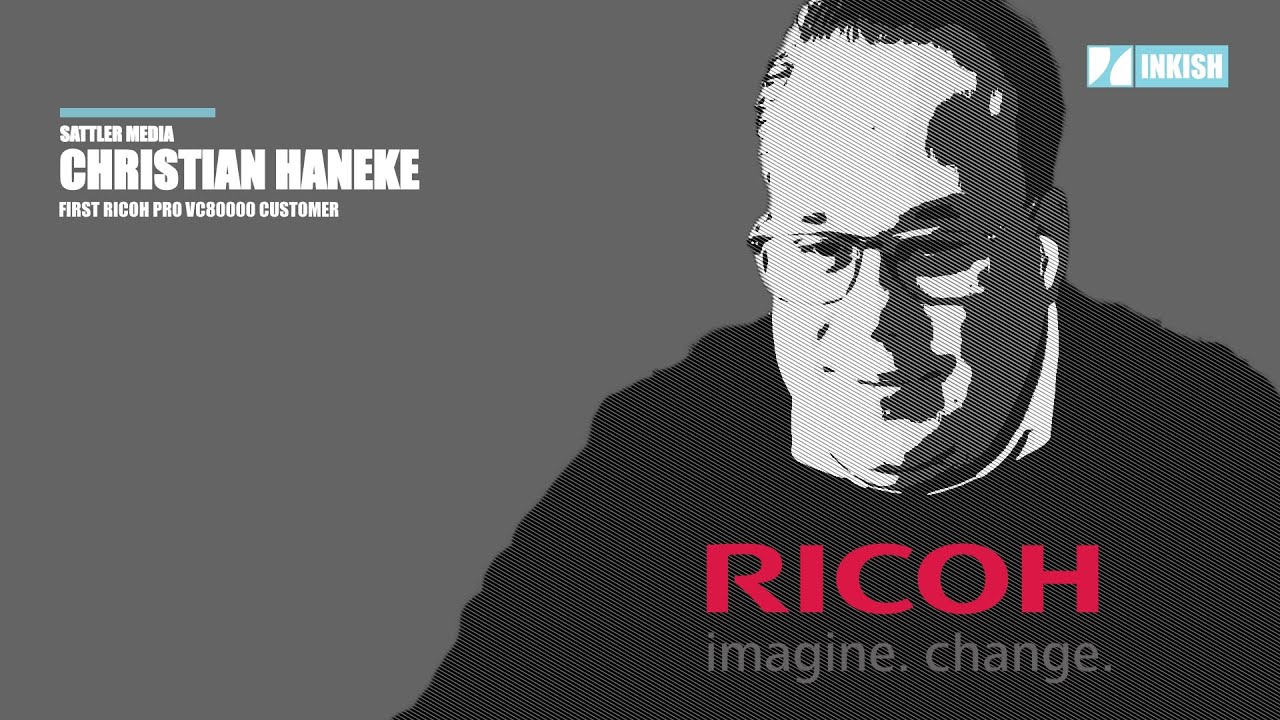 First RICOH Pro VC80000 installation in Europ...
RICOH announced their new Pro VC80000 inkjet printer today, November 14th, 2023. Part of introducing new technology is using beta sites that are using the machine under certain conditions, reporting back to the vendor, having engineers on-site, and understanding the equipment from a PSP perspective. Christian Haneke is the Innovation & Solutions Manager at Sattler Media Group and has a deep knowledge of technology and its implementation. However, Sattler Media Group is a relatively new player in the digital print space, and the knowledge and experience from the group have influenced the development of the Pro VC80000 - so listen to the interview, and hopefully, you find it interesting!