At the recent Think Smart Factory event in Kyoto, Japan, we got the chance to talk to General Manager, Global Business, Yoshihiro Oe. In this film, we talk about the event itself obviously, but we also get the chance to talk about what has led to automation. As Yoshihiro Oe explains developing many different machines is one thing, but tomorrows demand for automation, and smarter factories require the development of new technology. After seeing and experiencing both the Horizon factory as well as the Think Smart Factory event, we at INKISH are pretty convinced that Horizon and their partners are onto something that will be a gamechanger in the binding industry.
Enjoy the film – and the many that will follow in the following days!
We have around 500 from outside Japan and 2,500 in Japan.
That's actually a lot of people.
Yes. That's right.
We have been developing a bookbinding machine, folding machine, stitching machine, trimming machine. So individual piece of the machine for the finishing, we have been developing selling for many years. But now, the customer needs more automation, so by use of the folding machine we can make a direct mail solution. Or we use a small public binding machine, we can make a smaller scale, book of one type of solution, or publishing area, we can form a another binding system.
So as we have each components as our product portfolio, why not? We form each different solutions, by use of our system.
This event is not created by [Horizon 00:01:27] only, with all the printer vendors, software vendors, all together to make this happen. I feel more customer need efficient finishing solutions.
So I don't know if Horizon can answer or the requests, but at least we can show them, maybe this is your future, maybe this is your solution, maybe this is some idea. Now we want to talk with the customer, how our idea to be realized in an efficient way. So we are very much looking for further discussion with the customer.
Yeah, that's right. Automation has a, I think, maybe two different steps. One is individual machine automation. We have been working for years to make our machine automated and it happened, and most of our machines are automated. But this is not enough. You need to connect, you need to integrate, you need to make a good walk from start to finish. Otherwise the automation is not really working as automated solution.
We have been setting pXnet, this is our JDF workflow. We realized just the JDF workflow is not enough for the customer. And the many customers say, "We want to see the machine status. How many books produced, how many errors happened, how many hours the machine's working, real time."
So the new [ICDs 00:03:12], [Ice Link 00:03:13] is capable to connect with a machine we call IoT. So this is a very basic of Ice Link and of course Ice Link has a JDF workflow capability. So this will be a good solution for the future, we believe. John's Company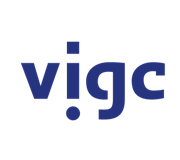 Vigc Company John's Company John's Company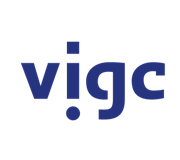 Vigc Company John's Company John's Company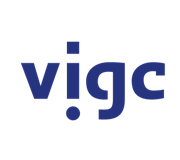 Vigc Company John's Company