INKISH hosted for the first time ever our NON-EVENT. The Non-event is celebrating the people that have been in front of the camera, or been supporting INKISH during the past years. This is a new recurring event, and the idea is to give space for the people we have featured to connect in a new way. We invited 150 people, and 32 decided to join us. Our guests came from Japan, Canada, USA, UK, Belgium, Sweden, and Denmark – and we are confident that next year, even more, will come.
We asked most of our participants to talk LIVE during the dinner – and here is Thomas Petersson from Sweden. Thomas Petersson investor and Chairman of the Board of the Swedish company OMIKAI who creates an MIS system. Great meeting you Thomas at the NON-EVENT.
Enjoy!
Thomas.
Thank you.
Come into my studio.
Thank you.
So nice to see you and thank you very much for joining us here in Copenhagen at the NON-EVENT.
And yourself. Yeah?
So, have you had a good time so far?
Absolutely.
Yeah.
Absolutely. Yeah.
I think that it is in place to introduce you shortly. So who are you and what do you do?
I'm Thomas and I'm currently working together with this guy, Morten. Yeah?
You're working more with OMIKAI it seems aren't you?
Yeah.
Yeah, yeah.
We are running an IT company.
Yeah.
With the good support of yourself.
Thank you very much.
Thank you, yeah, yeah. So at this point in time, I think in the evening I say basically anything you want, so-
Really? Okay.
If you give me a manuscript, I do it for you.
Okay. Let me ask you maybe a stupid question.
Yeah.
But you have a long history in the ERP and financial and MIS systems in Sweden, right?
Yeah, yeah.
A couple years ago I met you and we spoke about that you actually think it's a very, very huge advantage for having silos also within software that use target specific segments in an industry.
Yeah.
At that time, I don't know if you invested in OMIKAI at that time, but you have invested in OMIKAI afterwards or at around that time maybe.
I think I invested in OMIKAI around that time.
Yeah.
I think I still believe the same, right?
Yeah.
So if you refer to as silos, if you refer to software where it is more targeted towards a certain industry-
Yes, precisely. Yeah, yeah.
That's what you mean, right?
Yeah, yeah.
Yeah. I still believe that very strongly.
Yeah, yeah.
I think I made a point also that time that there is a great room for new software vendors, SAS in opposed to on-premises vendors.
Now you have been investing in OMIKAI for some years. So how from an investor's perspective, how do you think it is? Is it going well for you or is it too early to say?
Yeah. I think it's going well. Obviously as an investor you always have very high expectations, right, for quick results.
Too high expectations or-
You always have too high expectations, right?
Okay. Okay.
That's the name-
So, every time you spend one krona-
That's the name of the game, right?
You're going to get two kronas in less than a few days, right?
Yeah, yeah, yeah. But you know that's not going to happen, right? But still, you believe that, so-
I actually know that, yeah.
Yeah, yeah. But still I think we have done pretty well, right? We have captured I think almost 40 customers in the-
Which is not so bad.
In the Nordic regions, which is good. Right? If I compare to my company-
And as far as I remember you have actually a prospect line that is quite promising for 2020 right?
We have an enormous prospect line and if I compare this progress with the company I used to be with before, I think this has gone much faster really, so.
And one of the things that is really not surprising but more like a natural development is that 2020 is a DRUPA year and OMIKAI will be exhibiting at DRUPA in 2020. I think that even from an investor's perspective, that must have a little, you can feel it in your stomach because it's so expensive to go there. Right? I guess that you hope to get a return on that investment as well.
Yeah. As I think as always you have to have reasonable expectations for these kind of events, right? But for us I think it's more to get the first flavor of the European market and we'll have to engage with a few partners and associates in the market.
How difficult do you think that will be? To get partners? Because if you look at the number of MIS systems in the market regardless of price points and quality in segments, it must be difficult for a printer to choose the right partner but it must also be a challenge to actually find the right channels to sell all the time. Maybe not difficult but takes time anyway.
I think it's probably as always with these kind of events, it's all about the preparations, right? You can't go there and expect to gain anything unless you have made your homework properly, so. We don't have any specific expectations, right, we just go there. We try to prepare as good as you can and if the outcome is good, well done. I think OMIKAI but if we can't then we go elsewhere.
Do you see yourself as patient in this?
Yeah.
Do you have to be patient when you invest in? Because when OMIKAI and you started working together it was almost a start-up, right? They had proven business, but they were almost a start-up.
The original company I worked with, the ERP company, it took us 15 years to get to the stock market.
Wow, 15 years.
And another 15 years to get sold.
Okay, you are patient.
I think I have some patience, yeah.
That's great. And on a personal note, do you have any good New Year's expectations for your personal doings and your business doings in 2020?
Work as little as possible, I know it's not impossible, right?
Oh, that sounds nice.
That's more for the camera, right?
Yeah, yeah. And if that's lies, you can't undo it. That's the problem right?
I'm not sure really. I'm more in it for the fun. Right. At the time.
But isn't that nice to be able to work for the fun?
Absolutely.
It must be such a relief. Right?
Absolutely, fantastic. I had my times during history when I worked 24 hours. I believe I don't have to do that anymore. Yeah.
Thank you very much, and thank you for participating.
Yeah, and thank you camera. John's Company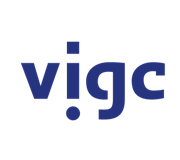 Vigc Company John's Company John's Company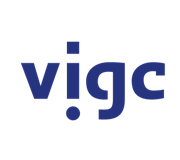 Vigc Company John's Company John's Company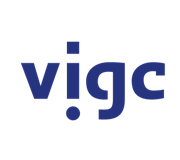 Vigc Company John's Company