Tobias Kaase is the CEO of MediaPrint in Germany. The print division is part of a publishing group but serves all types of customers – of course. In this film, which was part of our Learn With Us Inkjet event, Kaase explains why they chose to invest in Screen inkjet.
As usual – enjoy!
Mediaprint is a company with two business units. One is publishing. And one is printing. All in all, we have about 350 employees. A turnaround of about 50 million euros. 
How was the process of scaling up your company? 
I've learned two things. One thing is that many, many equipment in digital printing concerning press and post press is more or less beta. So it's not that high developed or long developed as, for example, print presses from Heidelberg or König und Bauer. So you have to start at the lower level in engineering.  So you are part of the process of creating the business. The same are the manufacturers. That is just one thing. The second thing is that it is an IT. So the machines are not the relevant part. The relevant parts are the workflow systems and the enterprise resource planning systems. 
What are the requirements when you decide on what technology to invest in?
The requirement is this. The part of the book with a lot of papers. So the inside of the book is printed. The right technology is inkjet. So we make a market analyzes. And which technology will fit the demand? We need the right technique for high print runs, not in part of books, but in part of pages. We need it in a 24/7 business. And not a production that has time for weeks, but only maybe one night. And so it must be fast. It must have good quality. And I don't want to talk with customers about paper or stuff like this.  They should get the right paper or the same paper they need or they use for their offset.  So that was kind of our demand matrix.
And yeah. That's why we used at the end we came to Screen and because they fit the best. 
Could you tell us more about your Screen investment? 
It's a true press, yes. It's a full color press 44. What we like about that machine is that we can use the same paper that we use in offset. So standard paper. 
The Screen doesn't need any primer. So we thought, which result will our customers love? 
And I think we come from the offset part. And we said: OK, the Screen is the perfect result when we compare it to offset quality. 
How has the machine and the journey been for your company so far? 
Yea to be honest, the Screen press is one of the machines that really has a good level of engineering. It's just the general, the facility in general. We have a lot of manufacturers, of course. But it's running very well. We are quite satisfied with it. We are doing a two-shifter business at the moment. But I have no doubt about the machine. Yeah. It's a combined combination of Screen and Hunkeler. And so both fit together very well. 
Do you know if it fits your business and ROI calculations as well?
The biggest influence on cost is the ink itself. And we learned it by paying. Because in that moment where you print the highest density of color. Maybe it's cheaper to the toner machines again. But most of the books have a good after calculation because ink density is not that high. John's Company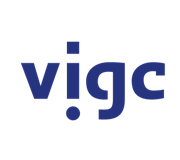 Vigc Company John's Company John's Company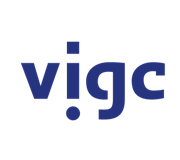 Vigc Company John's Company John's Company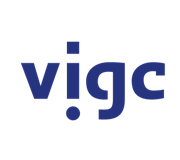 Vigc Company John's Company