In this INKISH film, we visit TRESU and talk to VP, Ancillary & Global Customer Care, Henrik Kristensen & VP, Solutions, Ronni Nielsen. The company is well-known in the industry for its development of flexo-machines and a valuable OEM supplier to many different companies, but Heidelberg and HP to mention two! Both Ronni Nielsen and Henrik Kristensen explain how the four business units have supported the pandemic companies' efforts. Enjoy the film!
We are very optimistic about the future. We are in the packaging industry. And the packaging industry will always survive somehow. TRESU is a company who makes solutions for the printing industry.Mainly into the flexible packaging, corrugated. Everything that's related to the flexo printing technology.
TRESU was founded in 1981. So, we are actually turning 40 years later this year. So that's really fantastic. It's actually built on an older company also making machines in the flexo graphic industry. But we're 40 years. And I think we are roughly 140 people in different locations all over the world. So, we have here our headquarters in Denmark. We have in China. In the US. And in Japan. 
We have, I would say, all types of customer that needs to put ink or coating or glue on any kinds of substrate. So, it's really wide, which kind of makes TRESU quite unique. You can say it because we have such a wide portfolio of products and solutions. 
How do you see the development of technology over the years? 
I have been here for quite a long time and I've been with on the journey for a long time. And I see what we are good at. It's really to dig into the market, to see the opportunities, to see the way of designing these systems and concepts for this industry. Working close together with OEMs and customers. Making the specification, integrate the components, the systems, the equipment into their machines. And having a good knowledge on the printing industry. 
You have 4 business units. How are you structured?
We have one business unit called Solutions, which I'm Head of. It's a business unit where we make machines and smaller parts solutions, you can say. So, it's custom-built stuff. It's regular turnkey projects and so on. We have a division called Ancillary, which is kind of the building blocks that I'm building my machines on. So, you can say I'm kind of that customer in many senses. All the technology parts, all the smaller parts of a big machine is what we sell in Ancillary. And it's interesting because some of our competitors are actually also our customers. So, we deliver OEM solutions to them and also compete with them in other parts of the market. So, we have a special pillar here. We have what we would call a keyline here. And it's where we handle our big key customers. So, we have a dedicated part of our organization where we are handling key customers in a really good way. And the last one is an aftermarket pillar and it's handling broad and all the other. You could say it's still part of the three other parts of the organization. But it's handled on its own where we secure that we have a high service level for our customers. And of course, support them with the service and the parts and so on, that they need consumables, etc. 
What makes TRESU special or unique? 
TRESU is very good at listening to the customer, to talk to the customers, to have a very close relation to the customer. And having a deep insight into what need they have. And to specify in close cooperation with them. We are small or a relatively small, lean company that is very good to work with bigger, very well-structured companies. And we have this agility that makes it fun for them and for us to integrate our products and machinery. 
It's tough to say that it's a specific, unique selling point. I think where we do really well on the solutions part, at least, is where we had a good match with the customers. Where they want something that is extraordinary, it's highly productive. It really has a good fit. With some other parts of our portfolio, we just have a really strong brand with some products that just fit in with everybody. So, I think we have a wide portfolio of products.
To stay close to the technology, we like to be flexible, agile. And we do our core competence in-house. We try to stick them in-house to be as much agile as possible. 
How is the current market situation? 
It's interesting. In Corona, you see some tendencies. I think we also saw when there was a crisis in 2007 or 2008. So, what we see is you can say the big investments are not so heavy. Meaning that, of course, we see an impact on our OEM business. But on the other hand, since we have all those legs to stand on, it opened up, I would say more on the parts where we sell the refurbishment equipment than where we sell retrofits. All the building blocks we have here can basically be fitted onto any types of machines in all the industries I mentioned before. So, we're quite in a lucky situation that we have so many solutions to offer our customer. Meaning that even in a crisis like Corona, we just have a different set of offerings. That fits more into the market. 
You have a quite good market share already. Is there still space for TRESU to grow? 
For sure, yes. Especially in some of the areas, what is booming currently. Also during the pandemic, we have a lot of opportunities and we'll try to grab them. And it's a question about working close together with customers. On the OEM side who make the machinery. Or on the upgrades. Because there's a lot of machines out there. And nevertheless, that the atmosphere for investing and maybe are stalling a little bit at the moment. But they still produce, and they still need the upgrades and the machinery running top performance. And here we have some good opportunities. And we are grabbing them at the moment. I must say. 
Do you see Digital as an opportunity or as a threat? 
It's more as an add-on opportunity for the printing industry. Depending on what kind of industry within the printing industry we are looking at. Some they are really taking the shares from the printing industry. But in some areas, it's an add-on. And it's not booming at the moment. But I would not consider this as a threat. But as an add-on opportunity for the customers in the print shops. And as well as an add-on opportunity for them. We are looking into that market, too. Because that's also one of the key knowledges at TRESU. We look at it and we can definitely combine some of our technology into that share, of course. TRESU is working with a sustainability agenda, of course. In the packaging industry where we see a growing demand from customers, from the world. Population to go from plastic to paper. We can support that. Going from a solvent based, UV based ink to water based. That's what we are going to work with. We see a growing demand coming from customers. And we are with our equipment, our machinery, very well positioned to support that. 
How does the future look for TRESU in your opinion? 
As I said, we are very well established. Our diversity into this market is very good. So, we see a lot of opportunities. Nevertheless, some of the industries are still suffering. And not only because of the pandemic. But then we turn towards this industry and we have products and services that we can offer into that for sure. We are very optimistic about the future. We are in the packaging industry. And the packaging industry will always survive somehow. John's Company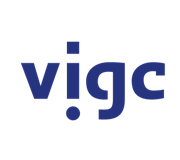 Vigc Company John's Company John's Company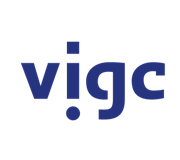 Vigc Company John's Company John's Company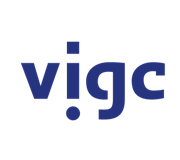 Vigc Company John's Company