A lot of people talk about digital transformation, but in the small town Donauwörth, just a couple of hours drive outside Munich the printing company Schätzl Print Emotion is not talking but doing. The CEO Ulrich Schätzl have a clear vision of how digital print production in the copies down-to-one is the future for the printing company. With vast investments in HP Indigo machines, Scodix digital enhancement, and most recent extremely efficient binding equipment from Müller Martini – and a few more large investments around the corner (inkjet), the company is geared towards a 100% digital future.
Schätzl Print Emotion sell books to customers (publishers, white-labels, etc.) all over Europe, and even in the US customers have discovered Schätzl Print Emotion.
INKISH went to Schätzl the first time a little more than a year ago in 2019 with Scodix, and what we saw was a company highly dedicated to being on the winning side – and coming back in 2020 was sure even more interesting since the company has grown even more.
Print isn't dead. Print is changing, and with a digital mindset, the company should be an inspiration for everybody.
I think you have to believe in what you do and you have to be passionated of what you do. And then what we are, we are passionated mass customization printers that are their own roots.
The printing industry, in my thoughts, print is still alive. And print can still be a good profitable and growing business. That's what we see every day. And I think this is mainly caused by what do you do, what kind of products, what kind of services, and how you do it. If you're focusing on the new technology, you following the new, not mainstream but the new kind of way how you create print products. And if you are aware of the needs of your clients and try to find answers and solutions for this.
During your last visit, many things changed. So we defined to become a digital book company. And for that we extended the facility. We set up new high professional binding assets with the capability to do mass customization, copy one, flexible spine sizes, flexible sizes itself and all focused on the digital way, short run, mass customization. That, what we did the last half a year and this is up and running. It's proven last peak season. So we are really happy with that technology.
I think you have to believe in what you do and you have to be passionated of what you do. And then what we are, we are passionated mass customization printers that are their own roots. Still, we decided to do a transformation from a commercialized printer to a purely digital printer. And now we're extending this service to these short run and commodity market. And of course this combination to utilize your assets at its best during the average of the year. That makes you innovative, profitable and that keeps the company growing.
So first of all, I'm really happy to have you again on site because it's still a pleasure to do filming with you. Thanks for that. And I think you have to do both. You have to have the right technology, you have to have everything you need and then you have to tell the world and your customers that you are able to, and I believe in social media, I believe in social marketing. That's why we do this stuff and the outcome is always brilliant. And this is our DNA, to be innovative and to go new ways to spread out in the world, all the news we want to tell and share.
The response was awesome. We had, I don't know how many thousands of clicks and how viewers of that film. It helps us to transport information about the capabilities and possibilities of these Scodix technology and last but not least, I don't want to tell the exact number and figures, but it was really beneficial for us. And it helped us and our customers to understand what is possible with that technology and was a big success. Thanks for that.
Yes, we are. If we would … not been 100% sure that we can deliver what we promise, we wouldn't promise. Due to the fact that we are mass customization company for many, many years, 80% of our customers are not located in Germany. This is a worldwide business and we mainly focus on Germany and mainland Europe, and it is easy for us to offer that service instead of or in parallel to eCommerce brands, to publishing houses. And with all the carriers we have in place, it is pretty easy to ship books within Europe. That's the advantage of Europe. I'm a European as well as I'm a believer in print. John's Company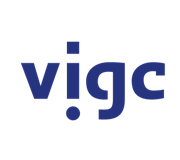 Vigc Company John's Company John's Company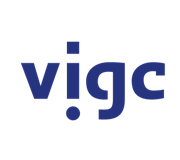 Vigc Company John's Company John's Company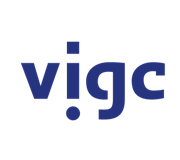 Vigc Company John's Company