You don't have to know Pat McGrew for a long time before you experience her sparkling interest in print. At LabelExpo, when it was still possible to attend these physical events, known as trade-shows, Pat McGrew fell in love with the combined HP and Kurz label solution – Really lovely…
I'm Pat McGrew, and this is another edition of Print Sample TV. And this time, we're bringing something really cool. I love labels. Label technology has gone crazy in the last few years. And we were at Labelexpo in, well I guess autumn of 2019 in Brussels. And there was so much cool technology and there were so many crazy interesting label technologies there that you'll see them over several episodes of Print Sample TV. But this one is focused on HP because in their stand at Labelexpo, they brought some really cool technology and the technology I love, but it's how they demonstrated it that really caught my attention because it took a lot of planning, it took a lot of time and consideration, and that's exactly what we love to see on Print Sample TV, love to see that effort put into the demonstration of the printing equipment.
So this is me. So this is done with the HP Indigo and the HP GEM technology. This is the technology that HP showed us at the last Labelexpo Europe, and they had it there and running. But what they did is they brought an artist with them and he sat and he sketched people, and that sketch turned into this foil outline that you see. And yes, it's me. It caught my attention because it took time. It took effort. Now, for any kind of demo where you're going to do something that you're going to hand back to people, you've got to plan for volume. You have to be thinking about how fast can you get from the point of creation to the point of printing to the point of delivery? And you need to have some organization around it. It doesn't happen organically or on its own. There has to be some planning.
So what they were doing is they were printing a substantial number of sheets of each one, so that you not only could pick it up and take it away, but they also recognized and let you know when they were printing it that somebody else might steal you as well, just because they wanted the sample and didn't really care who the picture was of. But if you're going to be demonstrating some really cool technology, like what this HP GEM does, having an artist coming up with something that creates a unique experience for the folks who were attending is really a great idea. And I have to applaud HP for what they did on this. Now, in addition to the GEM technology that they brought, they also have a relatively new partnership with Curse and brought a really lovely set of labels. These are foil back samples to really show the power of Indigo and foil printing working together to create some really luxury pieces.
The other thing that they wanted to show was that with their technology, they're able to do a lot of interesting gradient work with metallics that you didn't use to see in digital printing. And they're not the only ones who can do it, there are other technologies that will get you very similar to this type of approach where you're doing these gradient metallics. If you have equipment that's capable of doing this, make sure that your print samples reflect it because very often, we'll walk into a print shop that has some amazing technology, but when we ask for a sample to take away, they don't have one readily to hand. They have to go run to a closet or see if they can find something sitting in a bin of rejects at the end of the press. And that's not the image that you want to give.
Think about your print sample program as being part and parcel of your sales program. And the folks at HP did a really great job of really showing off the power of what they could do, the different types of substrates that they could work with and showing how you could in fact create very personalized label experiences. Great job, HP. I'm Pat McGrew. This is Print Sample TV. Come back for another episode. John's Company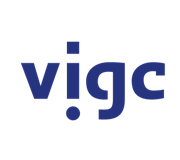 Vigc Company John's Company John's Company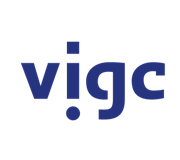 Vigc Company John's Company John's Company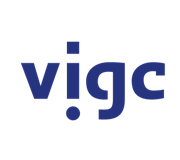 Vigc Company John's Company