PrintPack India 2019 exceeded expectations from both visitors and exhibitors. One of the people we spoke to was Samir Patkar, President of Heidelberg India. It was Heidelberg's first time at PrintPack but not last. Samir Patkar expressed that this show was way better than other shows they have exhibited with before. When we spoke with President S. Dayaker Reddy from IPAMA (the organizers), he told that the interest for the show was so significant that they hade to say 'no' to close to 40 exhibitors – a story almost impossible to believe for westerns like your humble editor at INKISH.TV but the case!
Total numbers of visitors ended at 90.720 – so not the target of 100.000 visitors but quite close. In comparison, last DRUPA was 260.165 which was a decrease from its peak of 444.214 in 1990.
Both gentlemen mentioned above we will soon be published in full interviews, so stay tuned. In this, our finale film from PrintPack you can see Indian versions of UV LED and of course snippets from the show.
As the legendary Rock-band Queen once sung "The Show Must Go On" and so it will. INKISH will of course, before then, cover exhibitions and events from around the globe.
This is Morten from INKISH.TV and I am here at PrintPack India and Greater Nordia, in India. We have been here for five hectic days at this really nice exhibition.
We have brought to you some interviews from the show, we have given you some views of some machines, some you may know, some you may not know and we have also made a lot of interviews that we will bring over the next couple of weeks, so you should stay tuned and see some really nice interviews.
As I also mentioned yesterday, actually one of the things that has been really interesting about being here is to have an understanding that in some countries in the world the printing industry is still going.
India has tremendous growth, it has more than 250 000 printing companies at this time, the GDP growth is more than seven percent a year, and as we spoke to the President of Heidelberg in India, the GDP and the sales of machines and equipment and paper-based products follows that increase in GDP growth. This is really interesting, this is really nice and it's a huge opportunity for both Indians, but also for people from the outside.
After Premier Minister Modi was elected a couple years ago, India has totally opened up towards the West, as well. So it's an opportunity for Indians to go out in the world and an opportunity for Westerns to go into India and make business. This was really a cool exhibition and we hope you enjoyed the films we've done here. Until next time. Next time, by the way, is [Hunkeler 00:01:48] Innovationdays in Lucerne from February 25th.
This is UV LED and we are producing this in India from last one year. This is a multi-wave LED, this is producing 395 NM wavelength and 365 NM light. It is having two rays of LED. It is a water cooled system and we have segments in that you can honor virtually the system and according to your print, you can adjust the wid th of the range. This is the main feature. You can control it through HDMI it is all made in India, 100% made in India and we developed this in India for the first time and hopefully this is very unique for the world, because this kind of technology I have never seen anywhere in the world.
I think, according to me, this is the first time in the world we are showing this. We can cure any normal UV ink on this. It's so easy and convenient.
It's now important to be part of expos as well. You know, you've got to optimize also your cost, so there are so many exhibitions happening all over the world, there's always something happening. For instance, here in India we've got PrintPack, which we realize now is so big on the scale and the size. We were participating earlier in an exhibition called Famex India, and there are so many more. One has to really pick and choose, and depending on how the market is doing, optimize your costs. There is also add spend and marketing spend, so yeah. I mean, we are doing our bit. We had some challenging years over the time and it's time to come back now. John's Company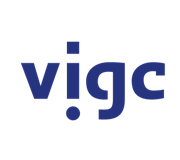 Vigc Company John's Company John's Company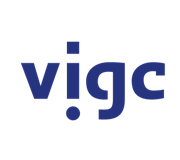 Vigc Company John's Company John's Company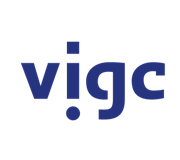 Vigc Company John's Company