Canon Denmark's Production Marketing Manager Hans Dalmeijer is very satisfied with the results of their presence at the latest Sign, Print & Pack exhibition.
It's been an extremely good fair for us, much better than the last time we had Sign & Print, not that it wasn't good, but this time, it has been really great.
We have had a lot of focus on a lot of our products. On our Image Press C10000, our Sheet Production machine has been really well received. We have shown our new web to print software Pressero which have also has been really well received. A lot of good demos, but I must say that our biggest success at this fair has been the Colorado 1640 here. That's just been really tremendous. A lot of success on that.
It keeps growing. It's really been … that's also why we have introduced this model. It's really stepping into a new segment for us and also for the market. This is the most productive 64 inch roll to roll feed printer in the world and we have introduced this printer because we can see a gap in the market. There is really a need for a more productive engine an engine that is more automated so you can get more output with less and that has been really well received here at the Sign and Print Fair.
It is high quality, but it's more to do with producing the right application at the right time. We can see the turnaround for jobs is increasing, so there's almost 50% of the jobs that is coming into the companies, they have to deliver within 24 hours, so they need a highly productive machine. They need a productive machine they can trust and they can to that with the Colorado here.
It is an expensive printer, because it is a very high productive engine. But when you look at the price per your square meters, you can really see a good TCO rate. You have up to 40% less ink coverage on this machine and that really bring your printing to a new world, so to speak.
That's also the conversations that we're having with our customers. How is their work looking and how can we help them to achieve better revenue?
Yes it is! This is Canon developed ink. It's Canon developed printheads as well and we have built on our success on our Colorwave series, so this is not totally new approach but we are building on our successes within automization and we have combined that with this new ink retail technology. John's Company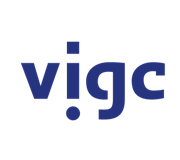 Vigc Company John's Company John's Company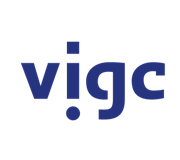 Vigc Company John's Company John's Company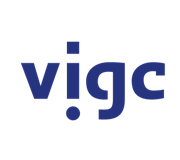 Vigc Company John's Company