Kyocera is, of course, a well-known name in the printing industry – but being a supplier of sheet-fed inkjet presses is relatively new. In this film, Marcel Ebbenhorst from Kyocera talks about the TASKalfa 15000 printer and why this is something a printing company should be looking into.
The film was made as part of our Learn With Us Inkjet event, so recorded remotely – but still really interesting – dig in!
What do you think Kyocera can bring to the market that is not already there? 
Well, I think from a positional point of view, obviously, I think there's a big gap between the roll-fed-systems and the low entry Inkjet devices. So obviously the market is there for the toner machines. But also, from my experience, working with the continuous feed systems in EMEA area, you don't see so many opportunities or customers that have that amount of volume. So that the entry point from continuous feed is quite high. So even with the current cut-sheed competitors that we do have, also their point of entry in regards to monthly volume is quite high. So I think where we are based, you know, our entry point starts somewhere around one hundred three thousand eight for a month. And I think we would find much more opportunities. But also what is particularly interesting is that for customers who are interested to moving to Inkjet, they don't need to step up to such a high entry level. They can start to have all the benefits from Inkjet technology. But then at a much lower monthly volume and start building it from there. 
Is it a right assumption that your are targeting to take over the toner segment more than the offset segment? 
Well, for a point. Because I don't think with the current platform, we are really aiming for the toner market as such. But I think that there were a lot of customers that move to toner because there was no alternative in inkjet. So I think what we see also in our current installations that many times we are replacing toner machines that are not really printing particular toner applications. So customers that have a machine as a backup or small job volume runs. Compared to a continuous feed device. I'm not specifically looking for that toner color vibrancy or the media flexibility. But at that point there was no real alternative to have a cut-sheed-machine as a backup system. So and now there is. 
Your machine looks a lot like toner printers, but it's only the looks that are similar, right?
Yeah, correct. Of course, in terms of technology, it's 100 percent different. The whole platform as it is, I think everybody knows the benefits of inkjet, you know, the reliability of the systems. The few moving parts that are inside the machine. It's basically a quite simple core technology. You know, the substrate moves under the heads, the head spray ink, and it moves out. So the  uptime of the machine is quite high and also the maintenance, of course. And that's the main advantage it is quite low. So color consistently all these kind of advantages that inkjet offers, that is what we offer in a small footprint platform. 
I guess you have solved the obstacles of earlz day inkjet printers? 
Yes, we have solved that. For us it was never an issue from the beginning. But obviously because the technology was there. And as you mentioned, we have been building the experience through OEM also quite a lot. But this is actually obviously the inkheads technology is from Kyocera. But also the inks are developed back in Kyocera. So we moved from the launch, we went with the version one ink. We are now at version two ink where we even improved the color vibrancy and the drying behavior. So, yeah, so far we are getting really, really nice results from this machine. 
How has the reception of the machines been so far? 
The reception has been and of course, I'm pitching for Kyoceras, so forgive me if it sounds a bit colored. But the customers are really more positive than I was hoping for. So we knew that they were probably a bit hesitant because Kyocera is a new brand. And it's of course, you're entering the core processes of your customer. So they will be quite careful to step into a new technology. And even a new brand name. That still has to prove in this market that they can service and support everything direct. But they have been really enthusiastic and give a lot of good feedback about: what else are they trying? What additional volume they've been able to shift to our platform? Which we initially didn't calculate for. So also, on the average monthly volumes, it's higher than we expected. So, yeah, because the customers come in with a certain expectation and they consider also maybe 200.000 – 300.000 we can reallocate to the inkjet. But once the machine is in and they start to learn about the machine and how they can tweak the applications. We see they're shifting more and more volumes from even from offset towards our Inkjet platform. 
What kind of customers are buying this machine right now? 
At the moment, we are mostly selling it to print service providers who are replacing in the majority of the locations, replacing their existing toner-based machines. So either it can be a combination between a color machine and a mono machine. That they shift everything into one inkjet platform. But we also have customers where we are putting it in complementary to their continuous feed systems, for instance. 
How has the feedback been from a financial and ROI perspective? 
The feedback has been really, really positive. One of the reasons why customers are able to shift more volumes onto the platform is because many of the customers are asking us for an ink-out contract, which is something we can offer. We have good analysis tools on both on the fiery but also inside of the machine that can give you a clear cost estimation and ink usage estimation up front. And a majority of our customers are printing the applications that we are aiming for. So the transactional, transformational applications that on average coverage are lower than you would normally print on a toner-based device. So by giving them the liberty to purchase the ink separately. They are more in control of their own costs. So making it also for them to be more competitive in their own markets. John's Company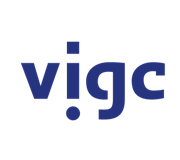 Vigc Company John's Company John's Company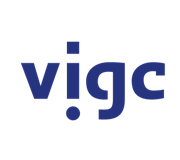 Vigc Company John's Company John's Company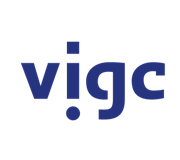 Vigc Company John's Company
Tue November 14th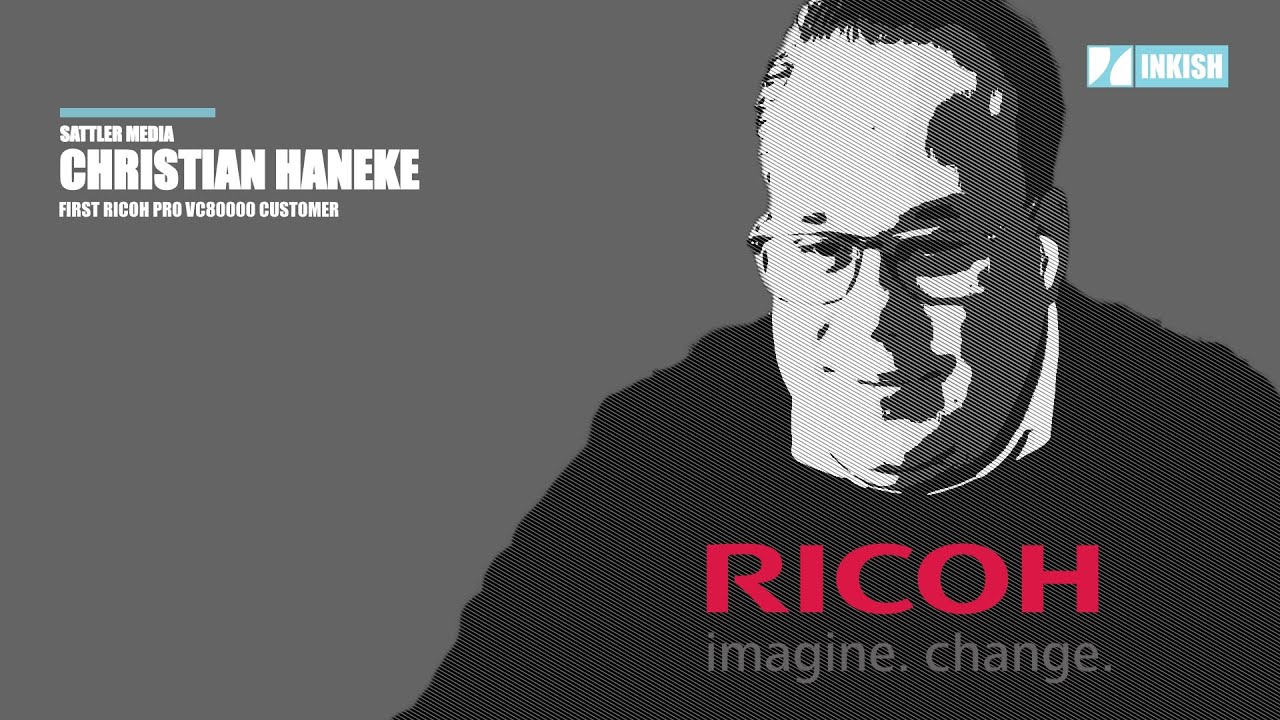 First RICOH Pro VC80000 installation in Europ...
RICOH announced their new Pro VC80000 inkjet printer today, November 14th, 2023. Part of introducing new technology is using beta sites that are using the machine under certain conditions, reporting back to the vendor, having engineers on-site, and understanding the equipment from a PSP perspective. Christian Haneke is the Innovation & Solutions Manager at Sattler Media Group and has a deep knowledge of technology and its implementation. However, Sattler Media Group is a relatively new player in the digital print space, and the knowledge and experience from the group have influenced the development of the Pro VC80000 - so listen to the interview, and hopefully, you find it interesting!