Matthew Parker is an author, speaker and finally host on his very own Matthew Parker PrintChampion channel on INKISH.TV. Matthew Parker lives in the UK and has been a keynote speaker at events all over the world. With his background as a print buyer for a large publishing company he knows a lot of what's right- and wrong in the sales process and on the new Matthew Parker PrintChampion channel he will poor great insights for salespeople, management, and people who need to get a refreshing perspective on the buying/selling process.
We are happy to welcome Matthew Parker as part of our offerings – and the best way to support his work is, as usual,​ to watch, like, and share the film.
I'm Matthew Parker, the champion of print. A couple of years ago, I went to get my eyes tested. My optician has got a lot of big machines, so I walked into his room and he's got a big machine there that he puts in front of your face to scan your eyes. As he was getting it ready he said, "Matthew, remember not to shut your eyes." What was the first thing I did? I shut my eyes.
If only he'd made his instruction more positive. If he'd said, "Matthew, remember to keep your eyes open," I'd have concentrated on keeping my eyes open. But because he put the idea of having my eyes shut in my mind, that was immediately what I wanted to do. The trouble is, we suffer from this same issue sometimes in the print industry.
Often, when I work in the industry, I see a lot of people who aren't using the power of positive language. They're not asking me to do what they want me to do. I know it's difficult. A lot of the time we're taking a big battering from buyers. We're being pushed about the value of what we provide to companies. I know it's hard. We're getting a big battering from buyers a lot of the time. We're being questioned about the true value of print. But we should remember that print is still a fantastic channel. Print still brings a lot of value to people who use it. WE should have confidence in that. We should have confidence in what we're asking people to do.
We should be making sure that we're using positive phrasing. I was working with someone in print sales recently, and they were connecting with people on LinkedIn to build their network. But the message they sent out to people when they were connecting was, "I'd love for you to connect with me on LinkedIn if you felt it was worth your while." I was going, "You know what? I don't think that's really positive enough." Because they should want to connect with you. They should value your products, your services, and your knowledge. I knew there was a lot that this person could bring to his clients. But if only he was a bit more positive in the way that he asked people to connect with him on LinkedIn. If only he reached out and said, "I'd love to connect with you on LinkedIn. I think it could be really worth your while because of the following reasons. Then you'd have got a much better take up on people actually connecting with him.
We should always remember that we should tell people positives, what they should do. We shouldn't put that sense of doubt into people's minds. We shouldn't remind them of what we don't want them to do. Otherwise, the danger is that they're actually going to carry out the exact opposite of what we want them to do. There's so many times when we should be using positive language. Think about it when you're reaching out and making social media connections, or connections in real life. Think about it when you're asking people to follow a call to action that you'd like them to carry out. Think about it when you're asking for the order as well. There's so many times when we should be telling people exactly what they should do.
If you want to take this a bit further, there's some simple action points that you can carry out. The first of these is actually record your conversation sometimes. If you're on the phone, or even if you're in a meeting with someone, just ask them if they mind if you just put a quick recording on, so that you can listen to what you're saying. Play it back to yourself, and have a listen. Did you really come out with the language that you'd have liked to? Did you sound positive enough? Or, was there more that you could have done?
You can take this a step further as well. Why not get one of your colleagues to sit in with you and listen to you at a meeting, or on the phone, and give you some feedback. Sometimes getting that third party opinion can be really useful.
Finally, go away and practice what you're going to say. Make sure that you're thinking about the power of positive and not putting negative ideas into people's heads. Now, if you go ahead and do this, you've got a much better chance of people going along with you. You've actually got a better chance of people building the right relationships with you, and of controlling what you want your connections to do. At the end of the day, that helps us all create better business.
If only my optician would do that as well. I went again to him recently. He rolled the machine out again, and he said exactly the same thing. Matthew, remember not to shut your eyes. John's Company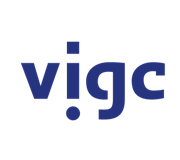 Vigc Company John's Company John's Company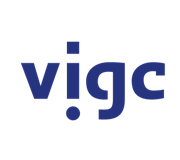 Vigc Company John's Company John's Company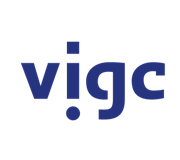 Vigc Company John's Company
Fri December 1st