The Online Print Symposium 2020 is a fantastic annual event delivering knowledge from a range of great industry experts. Here is our report from the first day – expect a report from Day 2 tomorrow. In this film, you will meet Bernd Zipper, Rainer Hundsdörfer, Jos Steutelings, Anna Marie Oñate, Rene van Dijk, Michael Fries, Alexander Sperrfechter, and many more.
250+ people attended the conference, and we have multiple interviews filmed, which will be edited, and made public as soon as we can.
Stay tuned. Like, and share!
This is Morten from Inkish TV. One time a year in Germany, a very exciting event takes place. It's called the Online Print Symposium. And this is actually the eighth Online Print Symposium that takes place. Online Print Symposium is organized by ZIPCON and a very famous person in Germany called Bernd Zipper. And event is all about how exciting online printing is for the printing industry. So dig into some of the really nice interviews we had done during the day and back for more tomorrow.
I love all the new print stuff and I love all the new ideas, how we can make something new out of print. And I'm so addicted to print that I like books but I like also books that are printed in a copy number one and it's the individual book. And this the rescue of the print industry.
I just have to ask you before we talk about the speech, you've started your speech kind of explaining that Heidelberg is in good shape, but why should you spend time on that?
Because there were some news in the newspapers about Heidelberg in deep shit, in difficulties. Excuse me.
That's okay.
And that's not true. We are in a difficult transformation, that's true. But everything is under control and Heidelberg will reach its goal. It is systems relevant and it will also be around in the next years to come and form the industry.
First half day here at OPS is a successful to learn and sort of get to network and things like from your point of view?
Yeah, of course. It's interesting because of the content of course. Content is always great. But for me personally, it's a very interesting to discover new speakers and to engage them and to convince them to come to Belgium.
And to steal them.
Yeah. Maybe a little bit.
You are here to get new customers and to say hello to existing customers. Can you learn anything from all the people that you listen to during the speeches?
Totally. I never cease to learn in the print industry. It's a never ending academy. And yeah, we get a lot of ideas, inspiration. And I think it's a great opportunity to gather print fans together because that's what everybody in this room is and look into better ways to make print even more successful.
I know Hello Print and I guess you have a lot of customers. You are on your way to be a €1 billion company. So how far are you and what is it you do?
Well we started in 2013 with a great ambition of we're building something for a one billion. I think we just started, so we just scaled up. So currently we are already active in 13 countries, which is the first step towards a billion. But this year we will be launching more countries. So the anticipation might be that we will end up with 20 countries in 2020. So that's good.
But the fact that the print of one and the mobile phone and the revolution, all the applications that you can see, will that be led by a printing companies? Or do you think it will build new startups and new business owners that own and facilitate the use of print?
I think that's going to be driven by startups that develop these ideas and you need dozens of startups to create one that is actually successful. I think that's not the part of the print industry. The print industry and printing companies can provide API's, they can provide the services, they can provide the right products. And maybe they have to collect 25 offerings from the market and be the fulfiller and then they are successful when one of these really takes off.
When you look at the market for online prints, it's obvious that at Online Print Symposium and everybody talks about it. But is it as interesting and growing as fast as maybe burnt things?
Yeah. I think it's the fastest growing part of the industry of print. I think everybody says print is dead. I don't think so. Print is not dead. Print is switching. And I think the people print the same things as for 10 years, about 10 years, but at different companies in a different way. And they all want one piece. If you have a little a wedding or something that you want 30 cards with the picture of the husband, not 500 and that is the switching of the industry. And if the companies can make this transformation that they can print less in the same way, in the same quality, with the same price, then they will grow up. John's Company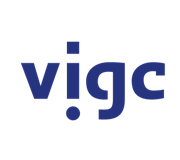 Vigc Company John's Company John's Company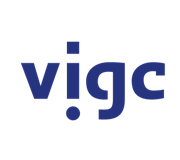 Vigc Company John's Company John's Company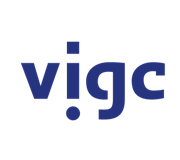 Vigc Company John's Company