The second day was as good as the first, maybe even better, since we got the chance to talk to even more exciting people. We spoke, i.e. with Oliver Kray from MyPostcard.com who in just five years has managed to create a business with more than a million customers now. We also talked to Antoine Roux from Printoclock – a successful French online printer. He shared a lot of things, but also something as "tedious" as the challenges he sees with French legislation. Johnny Hobeika, who is head of the European part of the amazingly excellent ePac packaging company.
Exciting speakers who do not only share their stories, but also gives you an insight in what make them unique. Joris Kuperkray from RPI talks about the business of being a white-label supplier only with plants in both Europe and in the US.
All stories that we believe for sure can inspire you and your business. Stay tuned for the full interviews soon on INKISH.TV.
But I saw the market of smart phones, this was my first impression or vision. Six years ago, I thought to myself, hey, in the future we will do everything by phone.
This is the second and last day of Online Print Symposium here in Munich, and yesterday was a lot of exciting news from the industry and keynote speeches by Rainer Hundsdorfer from Heidelberg, and of course the infamous Bernd Zipper, who is the organizer of Online Print Symposium now for the eighth time. Today we have also made a lot of nice interviews with people from the industry. We're talking to Oliver Kray from MyPostcard.com, which is a very exciting startup. It's a five year old company but they have more than a million customers right now. And they produce the [Print of One 00:00:56], which is one of the subjects that Bernd Zipper spoke about yesterday. So we hope that you enjoyed this little coverage. In the weeks to come there will be a lot of interviews that will be edited and made available so you can get a lot of insights from very, very clever and exciting people. We're checking out, thank you very much.
I don't know much about the print in France. How is the competitive situation? Is it tough, or…
Yeah, it's what's we call the red ocean market. It means it's a very mature market, but very competitive one. You have something like 50 companies. A few years ago we were not as strong as today. I mean… the French companies, and right now we are stronger and so we can play, I think, in this battle without any problem.
When you talk about the fast delivery time that you offer your customers, is that an important KPI for your customers today?
Fast delivery time, good quality, and no minimum orders with an open option of SKUs and designs and… Yeah, that's mainly the differentiator, I guess, that customers like.
Yesterday, I think you heard the keynote by Bernd Zipper, and he talks about the power of Print of One-
Yes.
And that is what you do.
Exactly. So of course you can print… We start with one and this is also our USP. So, especially in the B2B, we can start with one postcard. So when we have a good day, we send over 30,000 cards a day. I have a very good network worldwide, so I don't mind if you send me two more or 100 more or 1,000 more.
You said that you want it to work in the B2C segment of the market. That is the more difficult market to approach, isn't it?
Actually, I am focused on the consumer market, so B2C… I started also in B2C and yeah, my heart is more in the consumer, in front of the people and I want to grow my business with B2C.
So we are here at the Online Print Symposium, is it your first time here?
Actually it's my second time, so I was here two years ago. Last year my colleague presented also, and this year I'm here again. Yeah.
So what do you think of it?
I really like it. It's a good environment to meet other people in the market, customers, competitors, learn from other companies during their presentations and see the challenges they face. In some cases they look familiar. John's Company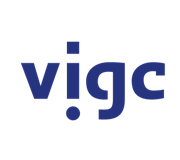 Vigc Company John's Company John's Company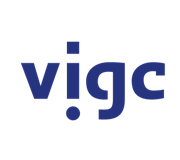 Vigc Company John's Company John's Company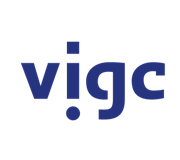 Vigc Company John's Company