Jenny Holmén is one of the people that we at INKISH.TV have followed in the past years – and we plan to continue doing so. She is CEO of the Swedish bindery Aros Bokbinderi and one of the reasons this story is interesting is that Jenny Holmén, Carl Arnesson and Bo Roger Sandberg in 2015 decided to invest in a medium sized bindery with NO advanced knowledge about the printing industry. We have decided to follow Jenny Holmén and her team on their path to success. The path is based on a modern and very active management that leads the way investing time and money. See this film and enjoy future films as well.
See the first film here: http://inkish.tv/Episode.aspx?vid=OfeBgYUkRLg
0:12    A year and a half ago, we spoke with Jenny Holmén after they had bought the company Aros Bokbinderi. You can find the episode on www.inkish.tv.
0:19    The 3 new owners were new in this industry so there was a lot of speculation if they can turn around a company that wasn´t doing great in an industry that isn´t performing either.
0:27    To make this challenge even greater, they moved the company to a new location during this summer. The location is newer, bigger and better.
0:37    We took a trip to Västerås in Sweden to see the new premises and find out if everything is going as planned.
0:44    When you met Jenny last time, we had just bought the company. The old facility was not so in a good condition, and so we decided to move to a new one. And, here we are today, much harder work and much more cost than we could expected. So, that have been a journey.
1:04    As you can see, the obvious thing is that we move to new premises, and it's been a hard work. But, such a joy to have these new facilities and a lot of light and it's easy to work when you plan the internal logistics. So, it's really nice to be here finally.
1:27    Did you have any setbacks since our last meeting?
1:31    We had a few problems with old machinery standing on one side for many years and then you suddenly move them, and we've been renovating, of course. But, it's been a fine-tuning when we set them up here. So, little bit of problems, but I think we´re set up now.
1:49    Beginning 2016, two of our five biggest customers, one was bankrupt and the other one was sold to another company that makes a lot of their own binding in-house. So, of course we had a hard 2016. But now, we're as I said, we are here. Everything is up and running. We are working hard with our existing customers to get more from them, but also of course focusing on new customers, and also how we can expand our business.
2:18    How difficult has it been to make a plan and execute it?
2:21    I think that when I have this the kind of business culture, and in my point of view would it be that hard to transform into to modern way of thinking. But, I have to kind of realize that I have to slow down a bit. That is one huge difference. But now, we have a new organization. I think that a lot of my staff is now adopting the new way of thinking.
2:49    What kind of thinking is that?
2:52    I like people to take a lot of their own responsibility, to think themselves and not be depending on me or any other boss to make decision. We have a production manager until the last of May now. After that, we won't have that. Then, we have four different team leaders. They are split up in these kind of huge production areas.
3:17    You are fairly new in this industry. Was it a steep learning curve?
3:20    The first thing I realized was that this business is in a really hurry. So, I just went out there. I was talking about how we can help them, how we can solve their problems. But, when they have need to get their quote and the calculation that have to happen five minutes before I went there. So, therefore I don't do any of the quotes that's happening from the office.
3:48    Is price the most important KPI?
3:51    Price is important. Delivery time. If we say we will deliver on Wednesday, then we should deliver on Wednesday. And then, of course also the qualities. I will say that for me, all three of those is working together. But, of course, the price is. It's a tough market.
4:09    What can we expect from Aros Bokbinderi one year from now?
4:13    A little bit more of internal organization, and also I think that we have this very smooth functioning organization with the team leaders. I think that we have a different way of thinking due to the production planning.
4:26    We are still here. I promise we won't move any more. So, we will be here. Hopefully, we hire some more people. We have developed the business together with our customers, and we are on the way up. So, we have expand the turnover.
4:44    Is there still a trend that customers want fewer but larger business partners?
4:47    I think that when we usually visit this bigger customers, Carl and I do that together. And then, we talk about this partnership, and I think that that is the way most of the new large printing industry are going as well. And they would like to have fewer subcontractors to deal. They know that, 'Okay, Aros. They can fix this.' I like to be that partner. That's you come to me with a problem, and I say, 'Okay. I try to solve it', rather than me trying to invent what you need. John's Company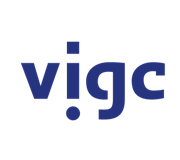 Vigc Company John's Company John's Company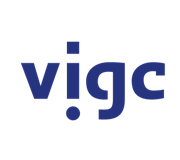 Vigc Company John's Company John's Company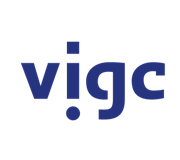 Vigc Company John's Company