Kelly Kilga is Vice President of Meetings & Events at APTech and is responsible for the events at PRINT®18 in Chicago. One of her major achievements is to get Seth Godin as a keynote speaker at the show. We got a chance to talk with Kelly Kilga about the show, the expectations and it was great – watch and listen.
Print®18 will take place in Chicago, September 30th through October 2nd. We're very excited about this edition. As we were talking earlier, we've rebranded, and we'll be calling ourselves Print every year, so that's a great way for our European and Asian friends to remember us. Every year it's Print now, and we'll have the best offering of printing equipment, and wide format, and finishing, and all types of equipment in the US every year in Chicago.
In addition to a very busy trade show, we also put on high-level education. It's very important for us to understand that the printers in the US are really interested in education. They really need to understand what the next technologies are going to be, and how they can grow their business by developing new ways of doing business, and even purchasing new equipment. So we're very excited to have an opening keynote this year; marketing guru Seth Godin will speak, and I think he's going to have a really interesting take on what's going on in our industry, and marketing in general in the US.
No, it's not. We're really about furthering the entire industry, and that goes beyond just commercial printing into areas of package printing, finishing, wide format. But as you said, the education is a very important part of it, so in addition to our keynote, we'll have around 50 additional sessions. We do computer labs where graphic designers can come and learn new techniques. We have a lot of sessions on sales and marketing. Workforce is also an important part. It's the number-one issue that we hear from printers and suppliers today: How do we get those new people into our industry? So we as an association have the ability to not just run a wonderful trade show, but also give back to the industry, help with issues like workforce, and help with education.
We're very involved with schools at the high school level in the US and the university level, and have partnerships with groups like Clemson University, and we're doing a career fair this year, so that's a great way to let students know that there are interested suppliers and companies looking for their skills. In addition, we're going to show some new technology. Clemson University is going to do a virtual-reality demonstration showing how machinery can be shown and displayed in a virtual-reality setting, and that will, I think, excite some of the newer people that are coming into our industry.
We have a very strong showing from South America, in addition to the US, of course, and Canada. This year, we'll be partnering with CONLATINGRAF, which is a wonderful association that works with many of the South American associations, and they'll be helping market the show to bring lots of visitors from South America. We work closely with many partners here in the European area, the European Union, and around the world. We have a lot of interest generally every year from India, Pakistan, Indonesia, many of the growing markets abroad, and we work very closely with many partners around the world with our international departments to help groups come visit. So, often, groups come, and the organizers get to come for free if they bring a certain number of people, and these programs really help bring visitors into the US and see what new products we have there.
This is not a small industry anymore. It is around the world, and a lot of the growth in printing is in some of the developing countries. So, not only do we bring visitors to our show, but our association also brings companies to other countries to help them do business there. Even Americans can't afford anymore to just be insular; we all have to look around the world and see what opportunities there are.
The old trade-show model is changing, and it is not going to be the same show in the next few years that it has been. It can't be. Trade shows overall need to become more than just a place to walk around a show floor. There has to be more ways to connect people together, and as we see the population change, we understand that they are still very interested in face-to-face networking. So our event, I think, will become more exciting with smaller groups, and we welcome lots of niche groups and specialty groups to come and make Print®18 their home. We provide reception areas and space for these groups to meet, we offer ways for first-timers to the event to come and meet together, and overall, we'll be making it just fresher and more exciting this year, next year. We have plans to keep developing it as we go. John's Company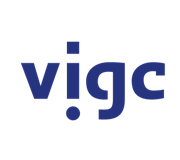 Vigc Company John's Company John's Company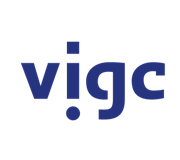 Vigc Company John's Company John's Company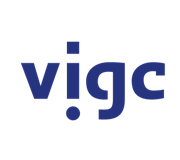 Vigc Company John's Company